Light, sweet and lemony olive oil muffins have a wonderful hint off fresh thyme making them perfect alongside your morning tea.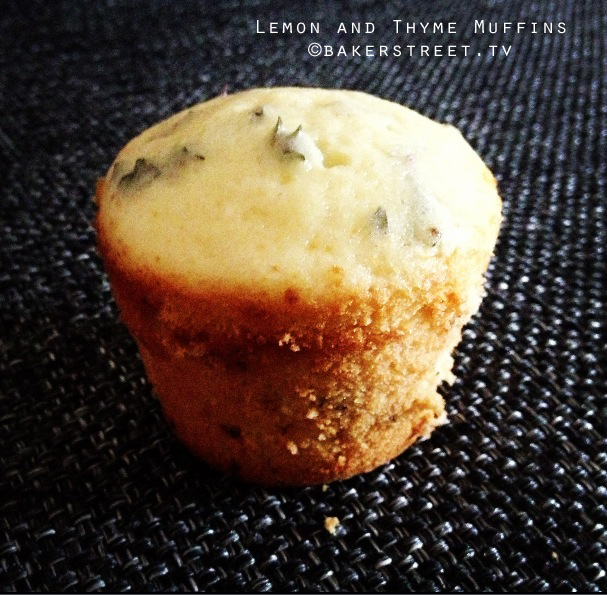 Ingredients
1 ¾ cups all purpose flour
2 tsp. baking powder
½ tsp. salt
1 cup sugar
4 large eggs
The lemon zest of 1 lemon
1 tbsp. fresh thyme, right off of the sprig
2 tbsp. Balsamic Vinegar
2 tbsp. Whole Milk
¾ cup extra- virgin olive oil
Instructions
Preheat the oven to 350 Degrees F. Line a 12 cup muffin tin with paper liners.
Mix together the flour, baking, powder, and salt in a medium bowl.
Using an electric mixer blend the eggs, sugar, and lemon zest together until pale in color, about 3 minutes.
Beat in the balsamic vinegar and milk, then gradually beat in the extra-virgin olive oil. Add the flour mixture, and stir just until the ingredients are all blended together.
Fill each paper liner just about to the top with the batter. Bake until golden on top, about 20-25 minutes. Be sure to insert a toothpick to test if the middle is baked through. Transfer to a platter or wire rack to cool just until they are warm to touch.
#MuffinMonday: Round Up
Happy Baking!