Zesty muffins packed with cranberries and topped with a crunchy buttery streusel.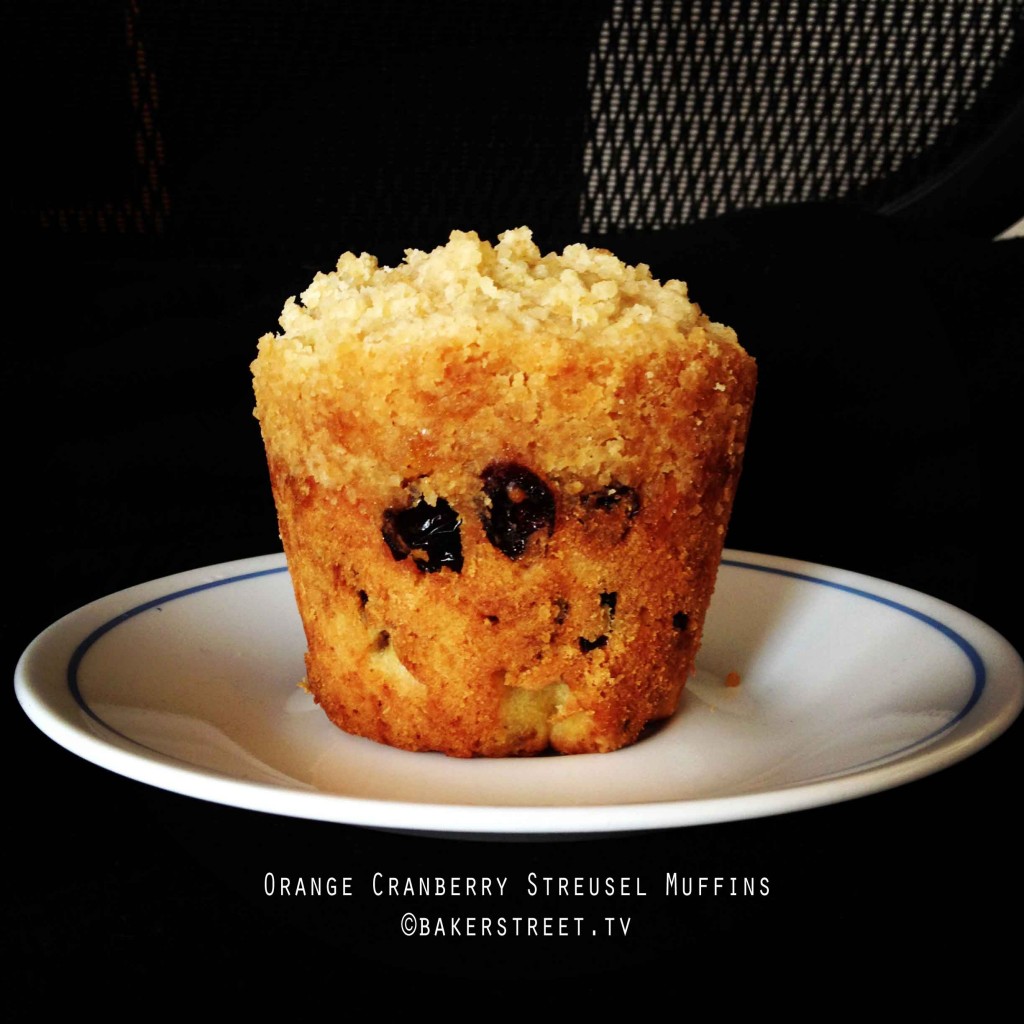 Author:
minimally adapted from cheeky kitchen
Ingredients
For the Muffins:
2 eggs
½ cup oil
¾ cup brown sugar
1 teaspoon vanilla extract
½ teaspoon baking powder
½ teaspoon salt
2 cup flour
¼ cup milk
Juice & zest of 1 orange
2 cups cranberries (dried or fresh)
For the Streusel:
⅓ cup butter, softened
¼ cup flour
½ cup sugar
Instructions
Streusel – Mix the ingredients lightly with a fork till it forms a crumbly mixture
For the Muffins:
Preheat the oven to 350F and line a 12 cup muffin tin.
In a large bowl, beat together eggs, oil and brown sugar until well mixed.
Add the remaining ingredients and stir them just until mixed.
Fold in the cranberries, or any other fresh berry you prefer. In a second bowl, use a fork to mix all the ingredients together until crumbly.
Spoon the batter into giant muffin cups, top with streusel, and bake in a preheated oven for 20 to 22 minutes, or until the center of the muffin is fully cooked and springs back when touched lightly with your finger.
#MuffinMonday: Round Up
Happy Baking!