A savory muffin is always a very welcome break between the cakes and cookies and innumerable sweet muffins recipes that I've tried over the last couple of years.
Today's recipe is adapted from food.com – I used caramelized onions and mushrooms; added tiny tiny cubes of cheese instead of parmesan so that it would melt in your mouth and finally flavored it with a dash of pepper and freshly chopped basil. If you're not watching your weight, I fully recommend adding a couple of rashes of bacon too.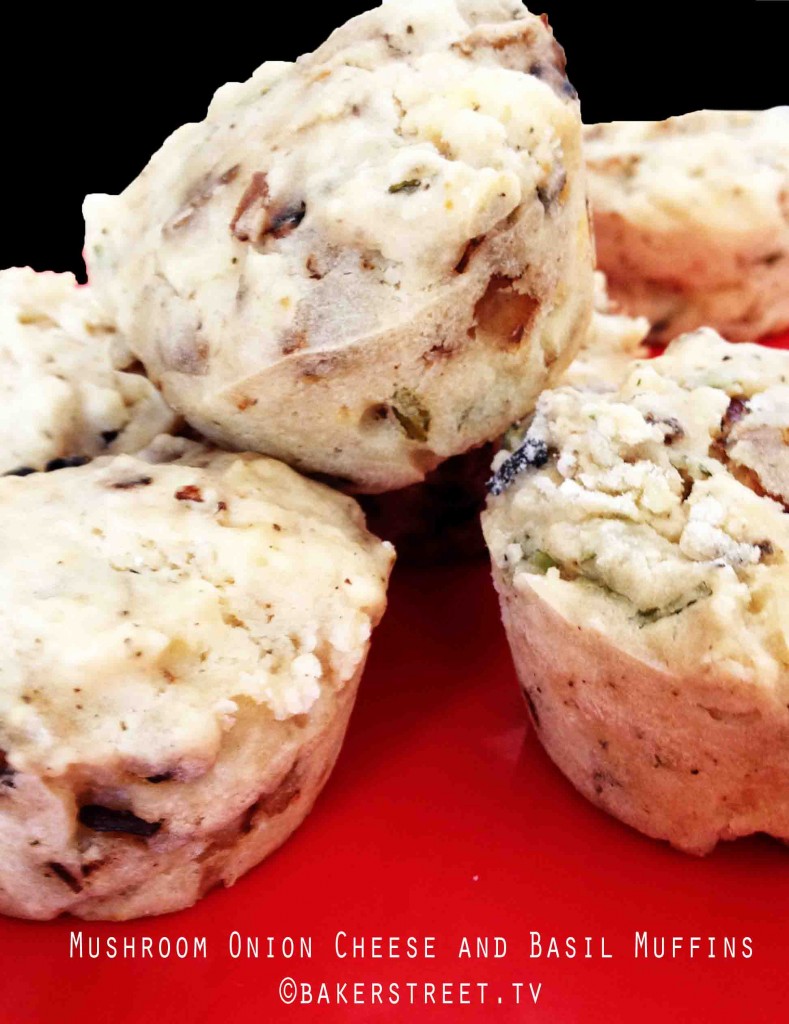 I can hardly wait till the end of this Monday, so that I have these delicious muffins for dinner along with a warm bowl of soup before calling it a day and curling up with a book.
Author:
adapted from australian.food.com
Ingredients
2½ cups self-raising flour
⅔ cup parmesan cheese (grated)
3 tablespoons basil (heaped, finely chopped fresh)
15 mushrooms (medium size diced and sauteed)
1 medium sized onion, chopped and caramelized
1¼ cups milk (I use hi lo)
1 egg (lightly beaten)
⅓ cup olive oil
2 mushrooms (extra finely sliced)
Instructions
Preheat the oven to 200 degrees celsius and line a muffin pan with paper liners.
Whisk the milk, egg and oil in a jug. set aside.
Sift the flour into a bowl and add the cheese, basil , onions and mushrooms.
Make a well in the centre and gently pour in milk, egg and oil mix and fold gently to combine (the batter should still be lumpy).
Divide the mixture between the 18 paper patty pans and top with slices of the extra mushroom.
Bake for 20 to 25 minutes or until a skew inserted through the centre comes out clean.
Transfer to a wire rack to cool.
#MuffinMonday: Round Up
Happy Baking!