If you asked me to recommend an Oreo muffin recipe, it would be difficult to choose just one. Today I tried a third Oreo recipe and once again, I'm smitten.
The first one was a plain Oreo muffin recipe made with sour cream and a couple of pantry staples.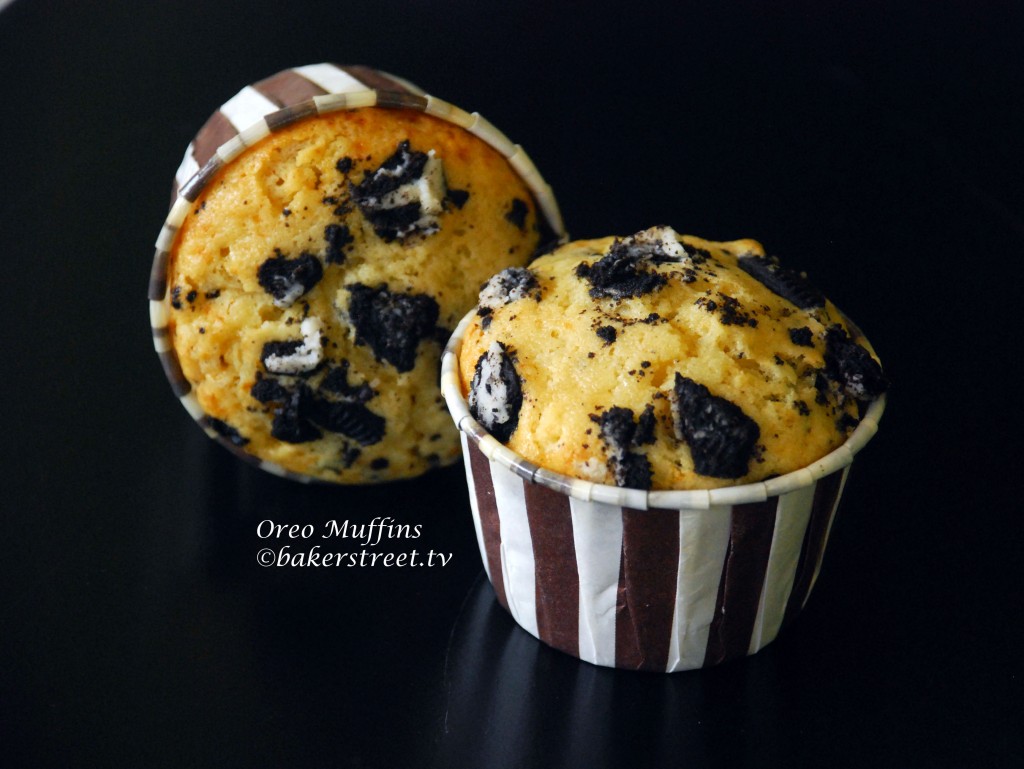 The next was a combination of espresso and Oreos, think about how irresisteblie that was!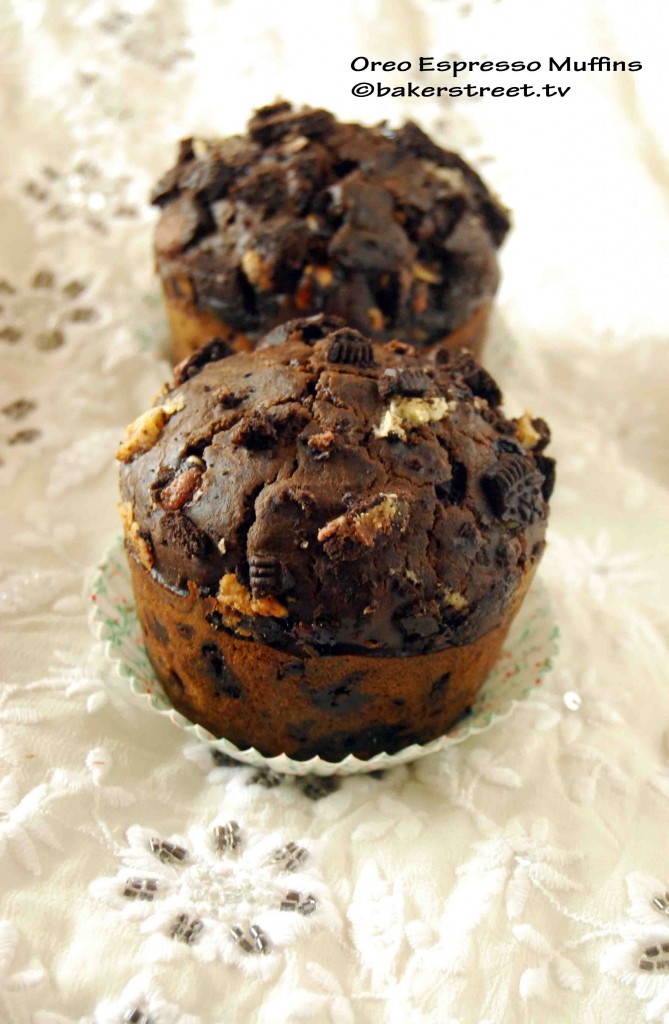 And as for today, I have a concoction of chocolate chips and Oreos dunked into a soft, tender and buttery batter.
See how difficult it would've been to pick between these 3 recipes? The #MuffinMonday bakers are contributing with their own favorites. Don't forget to check out their posts!
Author:
minimally adapted from kneadforspeed
Ingredients
2 cups unbleached all-purpose flour
2-3/4 teaspoons baking powder
1 cup granulated sugar
½ cup butter, softened
2 large eggs
1 teaspoon pure vanilla extract
½ cup skim milk
8-12 Oreos, coarsely crushed
½ cup chocolate chips ( I used black and white ones)
Instructions
Preheat oven to 385 degrees F. Grease or line muffin tin with liners.
Whisk together flour and baking powder in a medium bowl. Set aside.
With an electric mixer, cream together butter and sugar. Add eggs, one at a time, stirring between additions. Add vanilla.
Add flour all at once. Mix on low speed for a few seconds, then add milk and continue mixing just until incorporated. Fold in crushed oreos.
Divide batter between 10-12 muffin tins, filling each ¾ full. Evenly sprinkle chocolate chips atop batter.
Bake 16-18 minutes, or until done.
#MuffinMonday: Round Up
Happy Baking!