Lemon and Rosemary – take a moment, conjure up the flavors in your mind and breathe them in… try and imagine how heavenly my kitchen smells this morning. Baking these was as much a treat as biting into them. While I went through the recipe I wasn't convinced that the amount rosemary was enough so I baked these muffins over two days. And the end result totally worked. I put a few sprigs of fresh rosemary and sugar in a jar together for about 12 hours. The rosemary scented sugar totally kicked these up a notch. Part of the sprigs were used as the recipe indicates.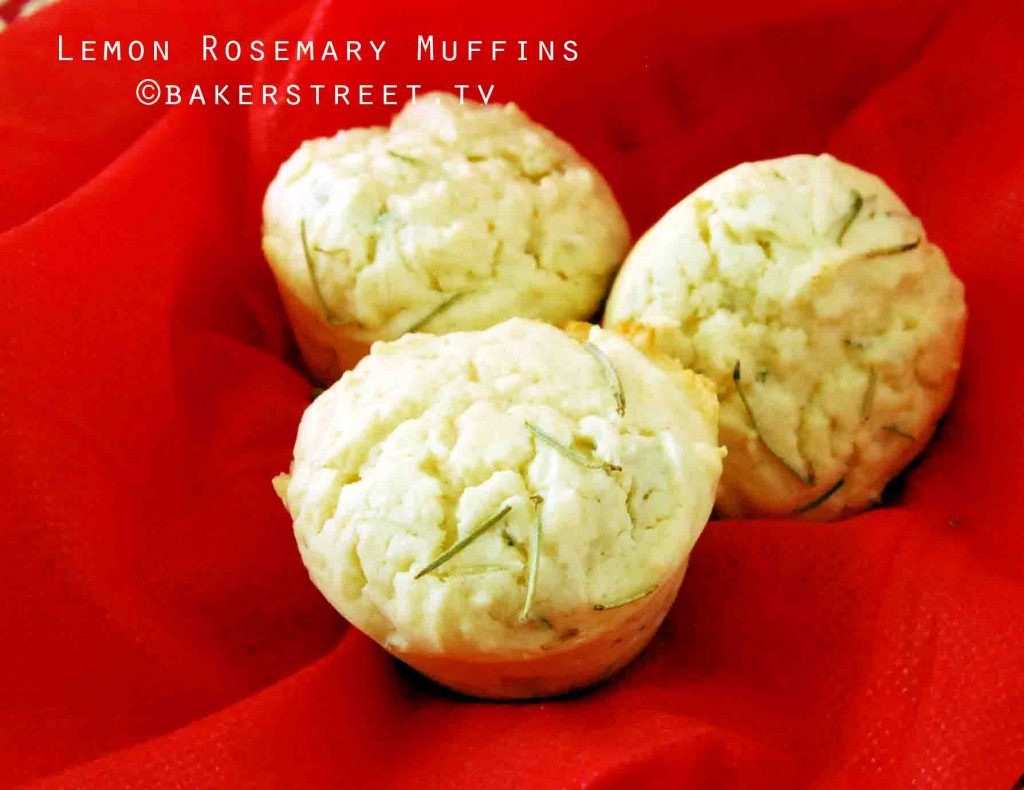 The batter comes together quite easily. It is a straightforward recipe and the perfect little treat you want on a Monday morning.
Author:
http://butteredup.blogspot.in/
Ingredients
1 cup sugar, divided
4 teaspoons finely grated lemon zest (from about 1 lemon)
1 cup all-purpose flour
1 cup oat flour
2 ¼ teaspoons baking powder
¾ teaspoon salt
3 tablespoons fresh rosemary, chopped
½ cup (1 stick) unsalted butter, room temperature
1 large egg
1 cup buttermilk
2 teaspoons vanilla extract
Instructions
Preheat oven to 375°F. Line 14 standard muffin cups with paper liners.
Mash ¼ cup of the sugar with the lemon zest in small bowl until sugar is slightly moist. Set aside.
Whisk flours, baking powder, salt, and rosemary in medium bowl to blend. Using electric mixer, beat remaining ¾ cup of sugar and butter in large bowl until smooth. Beat in egg. Beat in buttermilk, then vanilla and half of the lemon sugar. Beat in flour mixture until well combined. Divide batter among muffin cups. Top each muffin with remaining lemon sugar. Bake muffins until lightly browned on top and tester inserted into center comes out clean, about 30 minutes. Allow to cool.
#MuffinMonday: Round Up
Happy Baking!