Is it strange that I feel compelled to try out every brownie recipe  that comes my way? Not that I actually end up trying every recipe, it's just that I lose sleep over those I don't end up baking. Mostly though, I don't hold back, don't resist. Today I share with you such a recipe, one that formed itself in the words that described it and I couldn't wait to try it.
The first time I made these, they never made it out of my kitchen. It was a small batch and by the time I considered pointing a camera at it, it was too late.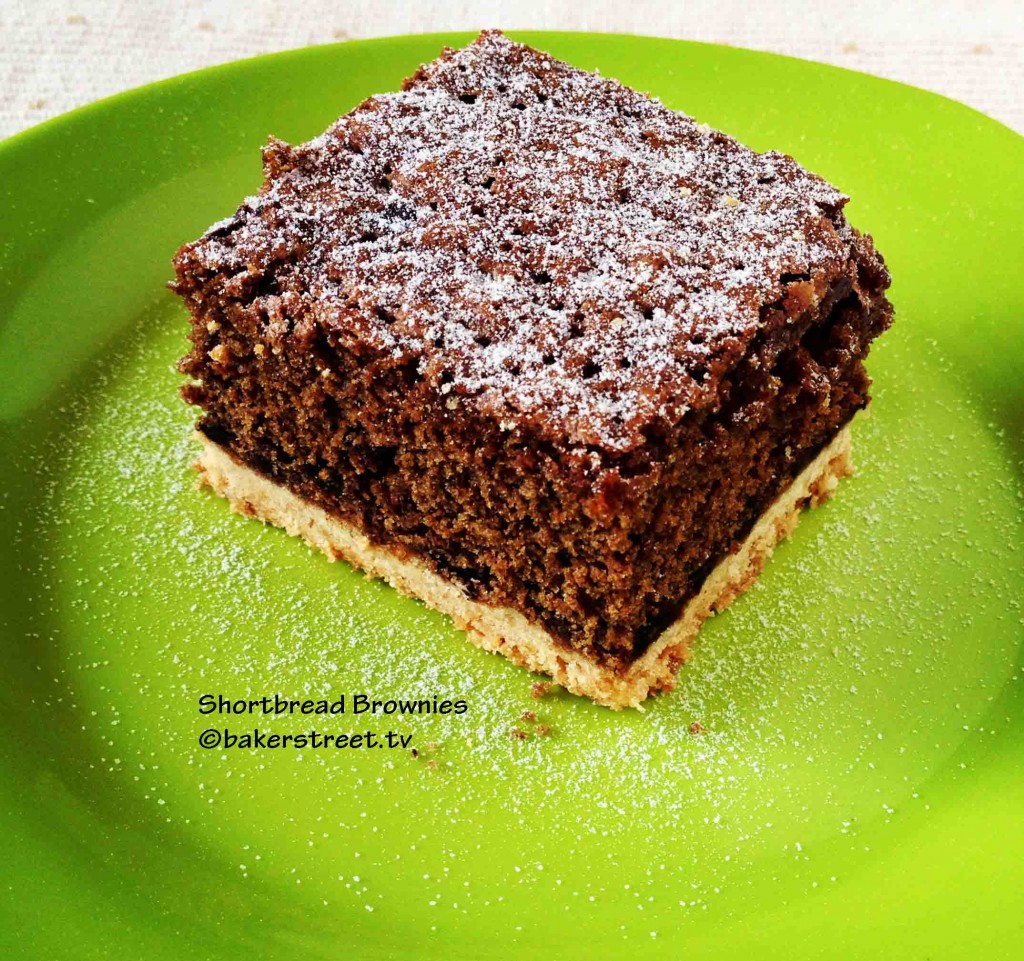 The first time I made it, I thought the shortbread layer was too thin so I used 1 1/2 times the ingredients in the recipe this time to achieve a slightly thicker crust. The brownie layer is dense and gooey and compliments the buttery crust perfectly. Other than that I'd make no change to this recipe from Better Homes and Gardens.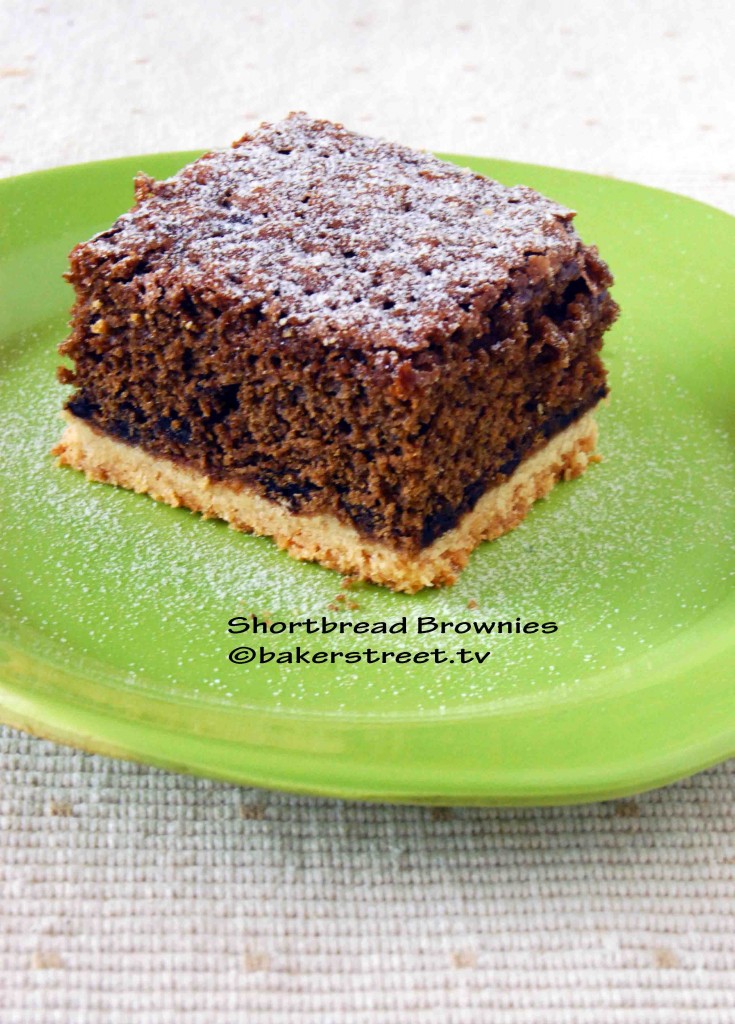 So here is the ultimate combination: a classic shortbread crust with a rich and gooey brownie layer on top.
Shortbread Brownies
Author:
from better homes and gardens
Serves:
14 to 16 brownies
Ingredients
For the Shortbread Crust:
1 cup all-purpose flour
¼ cup packed brown sugar
½ cup (1 stick) butter
¼ cup miniature semisweet chocolate chips
For the Brownie batter:
1⅓ cups granulated sugar
¾ cup all-purpose flour
½ cup unsweetened cocoa powder
1½ teaspoons baking powder
½ teaspoon salt
3 eggs
⅓ cup butter, melted
1 Tablespoon vanilla
½ cup miniature semisweet chocolate chips
Instructions
Preheat oven to 350 degrees. Line a 9x9x2-inch baking pan with foil; set aside.
In a medium mixing bowl stir together 1 cup flour and the brown sugar. Cut in the ½ cup butter until mixture resembles coarse crumbs.
Stir in the ¼ cup mini chocolate chips. Press into prepared pan. Bake for 8 minutes. While shortbread crust is baking, you can mix up the brownie batter.
In a large mixing bowl, stir together granulated sugar, ¾ cup flour, unsweetened cocoa powder, baking powder, and salt.
Add eggs, melted butter, and vanilla; beat by hand until smooth. Stir in the ½ cup mini chocolate chips. Carefully spread over crust in pan.
Bake 40 minutes more. Cool brownies in pan on a wire rack.
Lift brownies out of pan by lifting up on foil. Cut into bars. Makes 24 bars (unless you cut them bigger like I did; then you'll get about 16).
If you want to make a bigger batch, you could double the recipe and make them in a 9×13 inch pan…the baking time may be a little longer.
Today's theme for #SundaySupper centers around the ultimate party food menu for game day. Here are some ideas from the #SundaySupper team for Superbowl:
#SundaySupper Super Bowl Appetizers & Snacks:
#SundaySupper Super Bowl Main Dishes:
#SundaySupper Super Bowl Desserts:
#SundaySupper Super Bowl Tablescape: 10 Tips For A Winning Superbowl Buffet Table from An Appealing Plan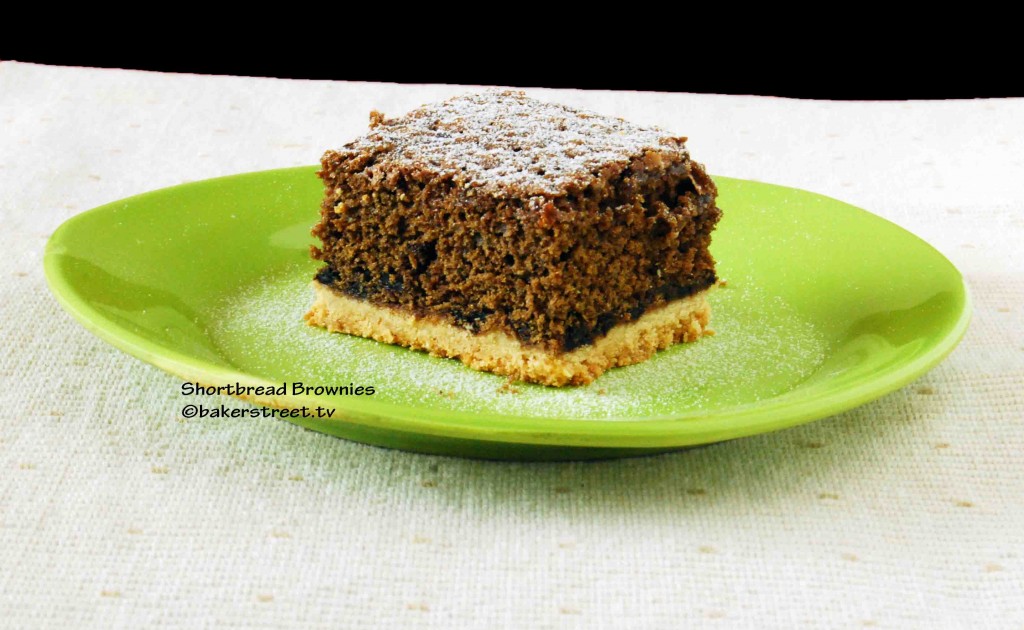 Happy Baking!