It's a zingy beginning to 2013 with a zing and one of simplest and most delicious recipes –  James Martin's Lemon Drizzle Muffins.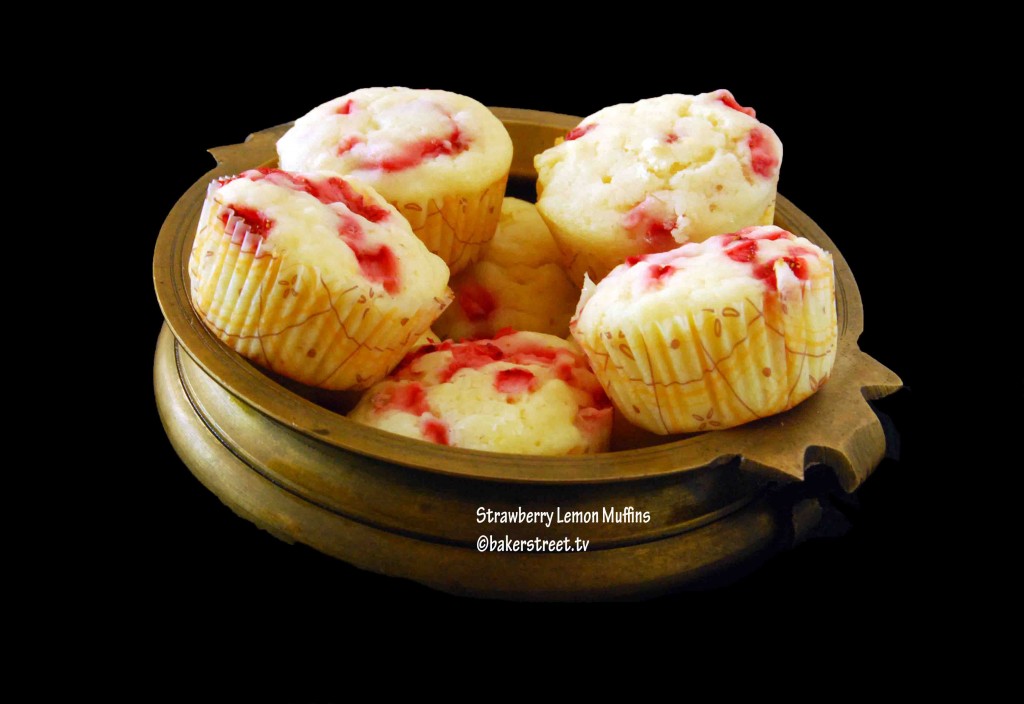 I made two tiny changes to his recipe – one was adding in fresh strawberries and the other one was avoiding the glaze. Of course the first choice was blueberries but the Lemon Blueberry Muffin recipe I posted a last year is a hard one to beat.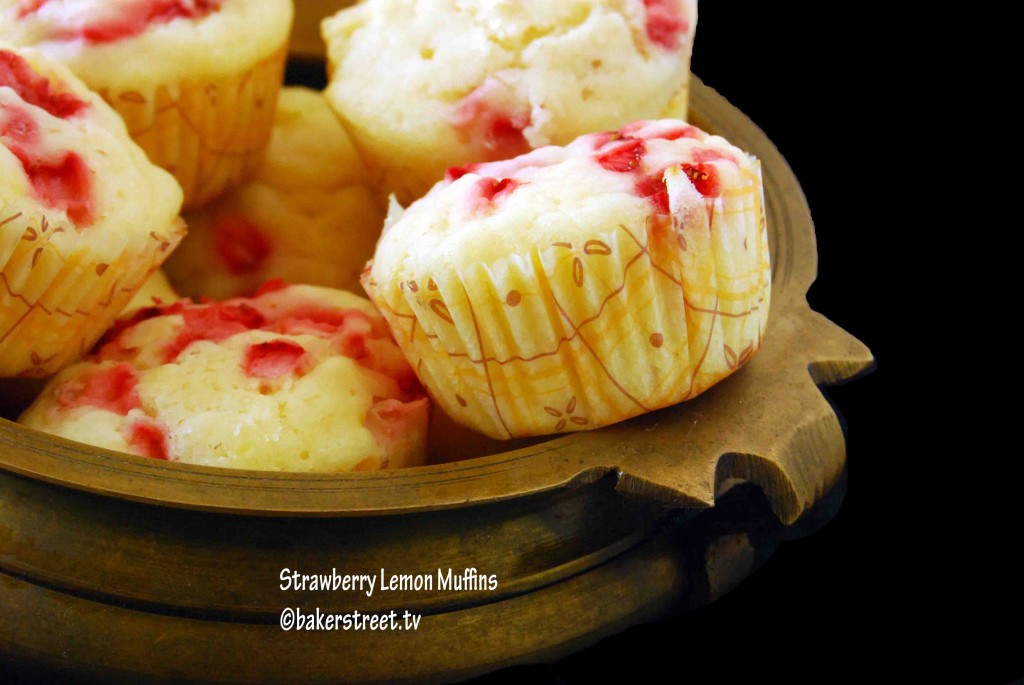 Lemon and strawberries make for a surprising combination. A extra drizzle of lemon scented cream cheese would have been perfect but I had to remind myself that the Holidays and the are over and so are guiltless moments of indulgence. Nonetheless, these made for a great breakfast this morning.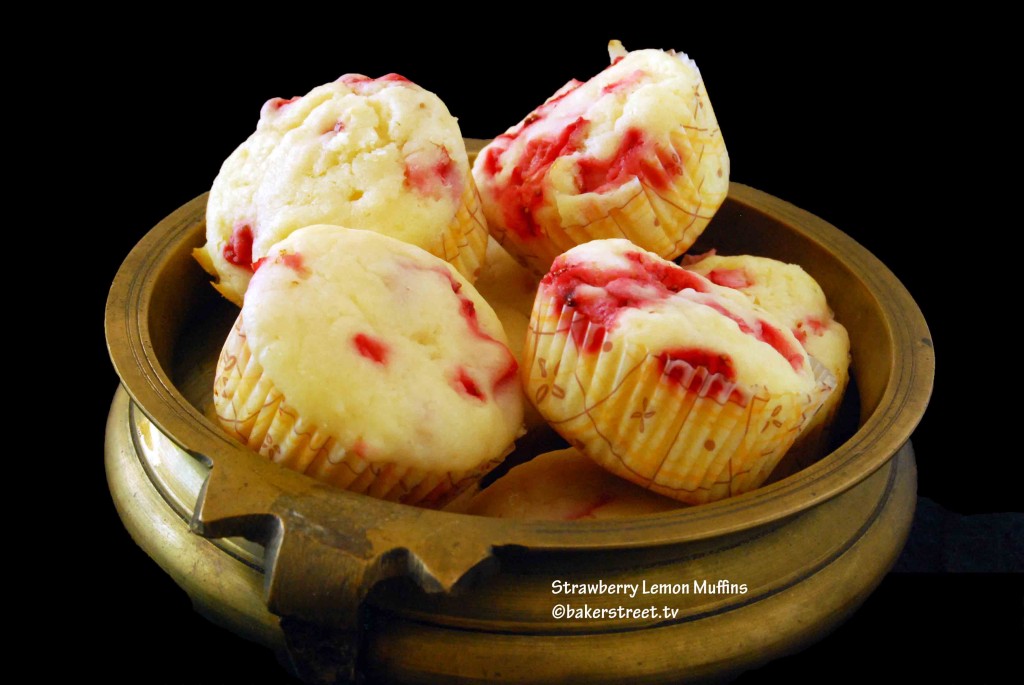 Over to the recipe: Moist and tender, bursting with a lemony kick, and sweet and tart strawberries.
#MuffinMonday: Strawberry Lemon Muffins
Author:
Minimally adapted from James Martin
Serves:
12-15 medium size muffins
Ingredients
2 eggs, beaten
85g/3oz caster sugar
240ml/8fl oz milk
100ml/3½fl oz vegetable oil
300g/10oz plain flour
3 tsp baking powder
½ tsp salt
4 lemons, zest only
8 to 10 strawberries, roughly chopped up
Instructions
Preheat the oven to 200C/400F/Gas 6 and line a muffin tin with paper cases.
In a large bowl, combine the egg, sugar, milk and oil.
Sift in the flour, baking powder, salt and then add the lemon. And gently stir until combined. Add the strawberries and combine until evenly distributed. Do not overmix.
Spoon the mixture into the pre-prepared muffin cases.
Bake for 30-35 minutes until well risen and golden. Cool on a wire rack.
#MuffinMonday: Round Up
Here's to a new year, new beginnings, and the continued success of #MuffinMonday! Have a great 2013!
Happy Baking!