I considered making this a silent post. Because words fail me when it comes to this cookie. Still, even though I will not be able to do justice, the sensation you feel when you take that first bite must be recorded for posterity.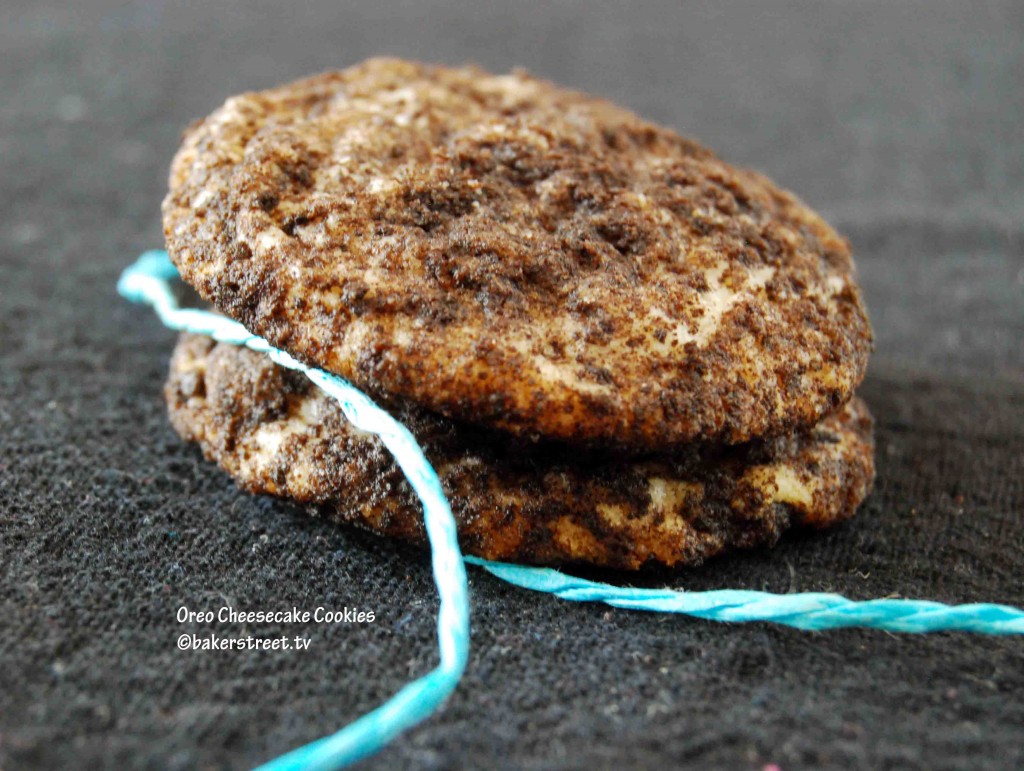 This cookie is an out and out winner. The indulgent taste of Oreo cheesecake in bite sized cookies is an absolute treat come rain or shine. The batter comes together in a jiffy. You could of course add roughly chopped Oreos to the batter but rolling the dough in oreo cookie crumbs ensures a consistent taste in every single bite.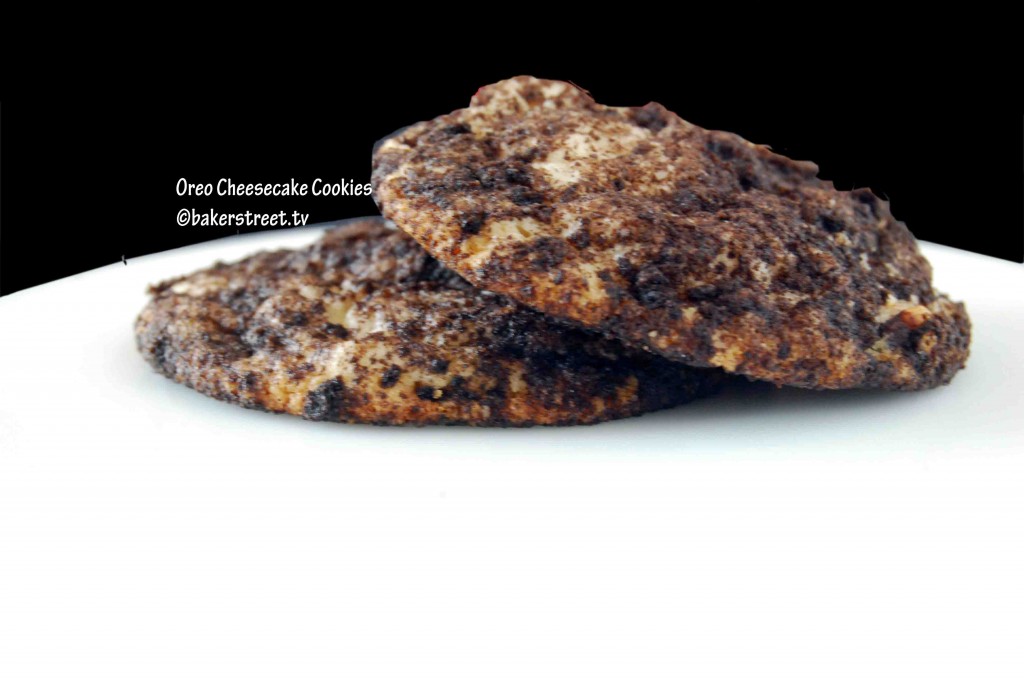 Here's an eggless recipe – you don't come across these on my blog often, right? The dough is just perfect for batter lickers too. Rich and delicious – Oreo Cheesecake Cookies.
Oreo Cheesecake Cookies
Author:
From Brown Eyed Baker and Tasty Kitchen
Serves:
2 dozen medium size cookies
Ingredients
½ cup unsalted butter, at room temperature
3 ounces cream cheese, at room temperature
1 cup granulated sugar
1 teaspoon vanilla extract
1 cup all-purpose flour
½ cup mini chocolate chips
1 cup Oreo cookie crumbs
Instructions
Preheat oven to 375 degrees F. Line a baking sheet with parchment paper and set aside.
In a mixing bowl, cream together the butter and cream cheese on medium speed until smooth and well-combined.
Add the sugar and vanilla extract and mix until the ingredients are well-combined. Add the flour and mix on low until the flour is incorporated. Stir in the mini chocolate chips with a rubber spatula.
Place the Oreo cookie crumbs in a small bowl. Scoop the cookies into about 1½ to 2″ balls and then roll in the cookie crumbs. Place the cookie balls on the baking sheet. Bake for 12 to 15 minutes, or until the edges are golden and the tops are slightly puffed.
Cool on the pan for 2 minutes before transferring to a wire rack to cool completely. Store in an airtight container.
Preheat the oven, for the #SundaySupper theme this week is all about Cookies. We also have a special host – Janet Keeler, Food & Travel Editor for the Tampa Bay Times and Author of Cookielicious who will be giving away 5 signed copies of Cookielicious with 150 fabulous recipes to bake and share. You can join on us today at 7pm EST for our #SundaySupper Ultimate Cookie Exchange live chat.
The Sunday Supper Favorite Cookie Exchange Cookies:
Happy Baking!