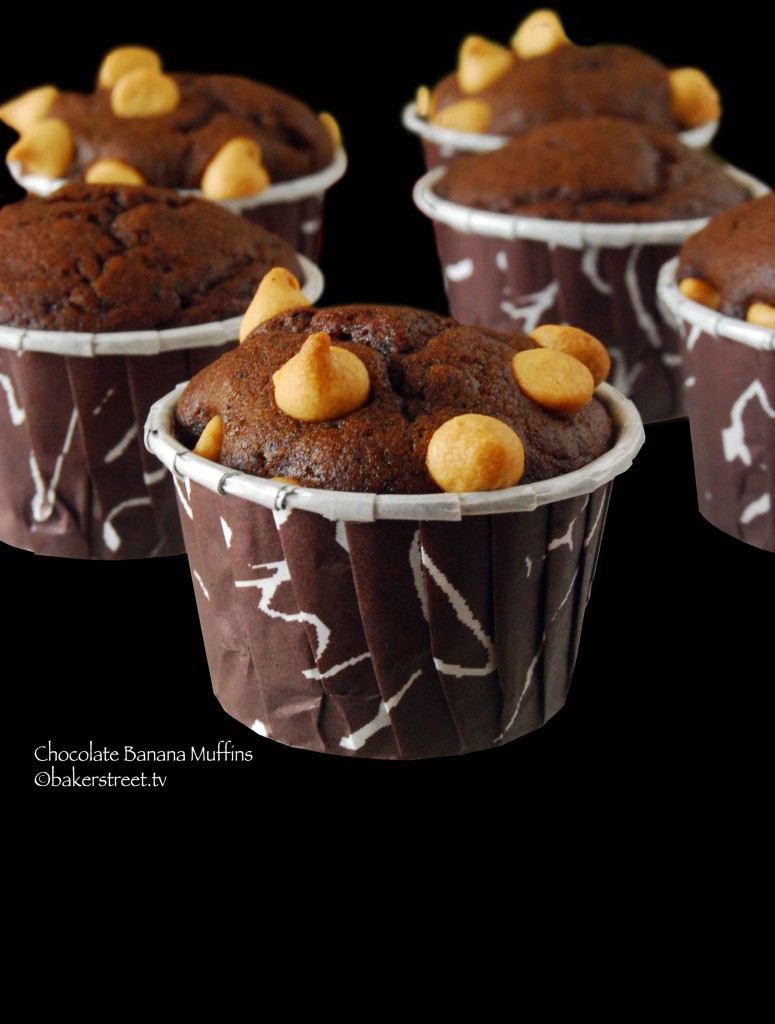 There are 3 reasons I picked this recipe. One – I am really running behind schedule and barely had time to bake muffins. Two – I am yet to come across a recipe by Nigella Lawson that has disappointed. And three – chocolate + banana for breakfast; it really doesn't get better than this!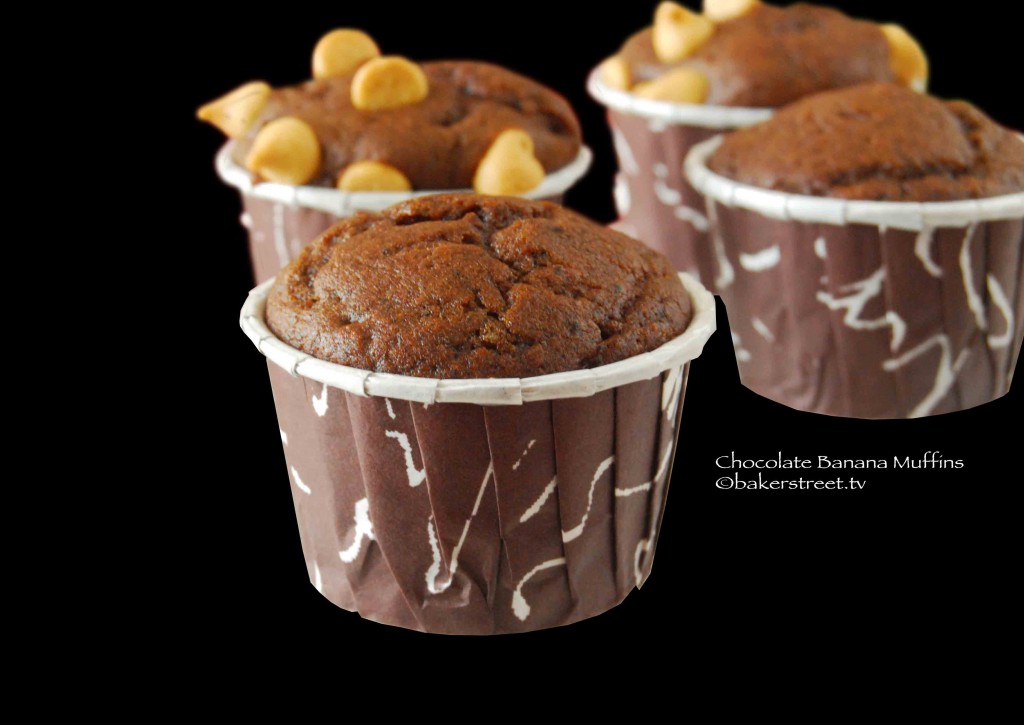 I didn't make quite as many changes as I could have but my last minute addition was peanut butter chips on top. I left a couple of them without it just in case I ran into someone with an allergy.
Chocolate Banana Muffins with Peanut Butter Chips
Serves:
12 large or 18 medium size muffins
Ingredients
3 bananas (ripe or over ripe)
½ cup vegetable oil
2 medium eggs
½ cup soft light brown sugar
1½ cups + 2 tsp plain flour
3 tablespoons cocoa powder (sifted)
1 teaspoon bicarbonate of soda
½ cup peanut butter chips
Instructions
Preheat the oven to 200°C/gas mark 6 and line a muffin tin with papers.
Mash the bananas by hand or with a freestanding mixer.
Still beating and mashing, add the oil followed by the eggs and sugar.
Mix the flour, cocoa powder and bicarb together and add this mixture, beating gently, to the banana mixture, then spoon it into the prepared papers. Sprinkle with peanut butter chips.
Bake in the preheated oven for 15–20 minutes, by which time the muffins should be dark, rounded and peeking proudly out of their cases.
Allow to cool slightly in their tin before removing to a wire rack.
Let me take you through some of the fantastic variations our Muffin Monday bakers came up with this week:
Chung-Ah from Damn Delicious chose my favorite spice and baked a Banana Cinnamon Chip Muffin
Carrie from Poet In The Pantry and me both were thinking Peanut Butter but I love that she added a dollop of crunchy peanut butter in the middle of each muffin. Here's her Chocolate Banana Peanut Butter Muffin
Next we have Stacy from Food Lust People Love who chose to go with chocolate bits instead or adding cocoa powder and made these wonderful Banana Chocolate Bit Muffins
And lastly we have, Jennie from The Messy Baker Blog really turned this recipe around. She baked a Nutella Swirl Pumpkin Chocolate Muffin.
Happy Baking!