Let's talk about go-to cookie recipes. It looks like I've found a new one. Peanut Butter Blossoms certainly might feature in my top 10 but that was until I baked these divine Biscoff Blossoms.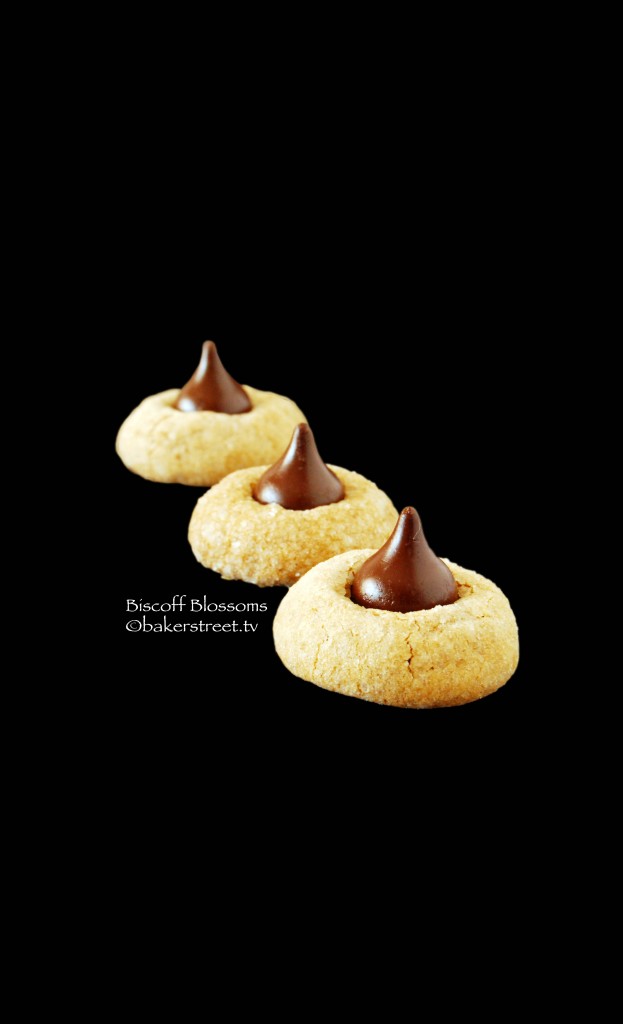 I adapted a recipe from Hershey's: switching biscoff for peanut butter and using a dark chocolate Kiss to pair with it. Other than that, I recommend making no changes to the recipe. This is a classic cookie recipe and guaranteed mood enhancer.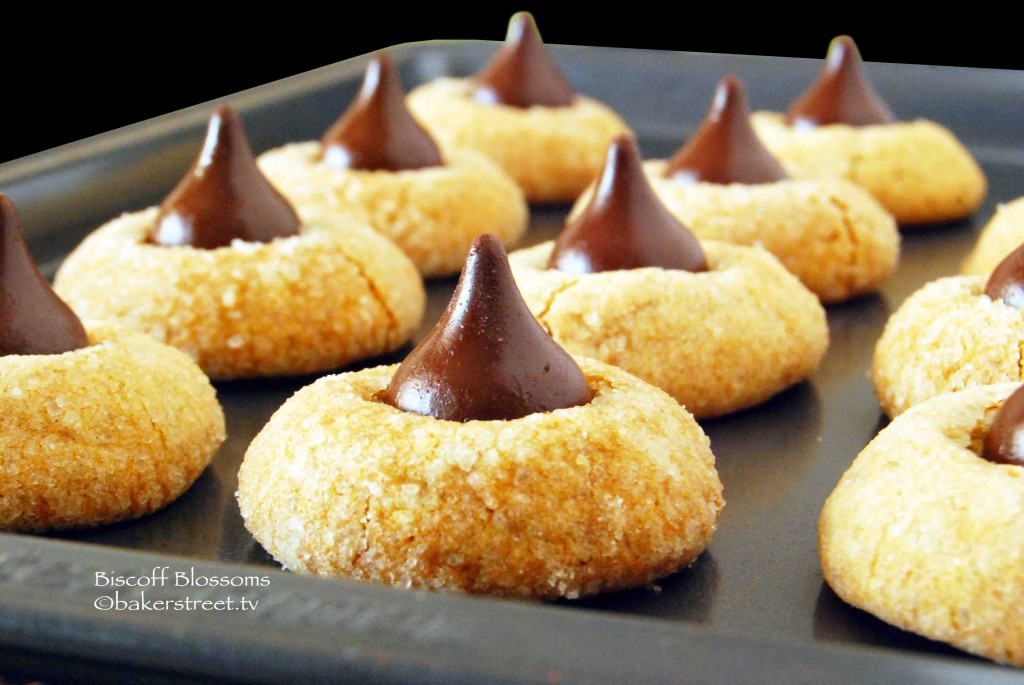 A cinnamon-y and caramel-y rich but surprisingly light textured cookie, it is rolled in sugar and piled high with a dark chocolate Hershey's kiss.  
Biscoff Blossoms
Recipe type:
Cookies, Dessert
Serves:
makes approximately 4 dozens
Ingredients
½ cup butter, softened
¾ cup creamy Biscoff spread
⅓ cup packed light brown sugar
⅓ cup sugar
1 egg
1 teaspoon vanilla extract
2 cups all-purpose flour
1 teaspoon baking soda
½ teaspoon salt
48 Hershey's Kisses, unwrapped ( I used Dark Chocolate)
Extra sugar, for rolling the cookie dough
Instructions
Preheat oven to 375 degrees F. Line a cookie tray pan with parchment paper.
In a medium bowl, combine flour, baking soda and salt. Set aside.
In a large bowl, combine butter and biscoff spread until light and fluffy. Add in the brown sugar, and sugar. Beat together on medium high speed until light and creamy, about 3-4 minutes, scraping down the bowl as necessary.
Add the egg and vanilla and mix until combined.
Add the flour mixture and mix until just combined.
Shape dough into 1-inch round balls. Roll each ball in sugar until it is coated completely. Place on the prepared cookie tray about 2 inches apart.
Bake for 8 to 10 minutes or until the cookie is lightly browned.
Immediately after removing cookies from the oven, place a Hershey's kiss in the center of each cookie, pressing it down gently. After a few minutes, transfer cookies to a wire rack to cool.
Store the cookies in an air tight container.
So here's the plan: I am going to share with you ten super delicious cookie recipes before Christmas. Come to think of it, why just stop there? I could do more… I will also share with you simple and elegant cookie packaging ideas, a tutorial on how to decorate sugar cookies, last minute gift treats and my favorite – cookies in a jar! (Plus my favorite and indulgent cookie recipes of course). Get that oven warmed already!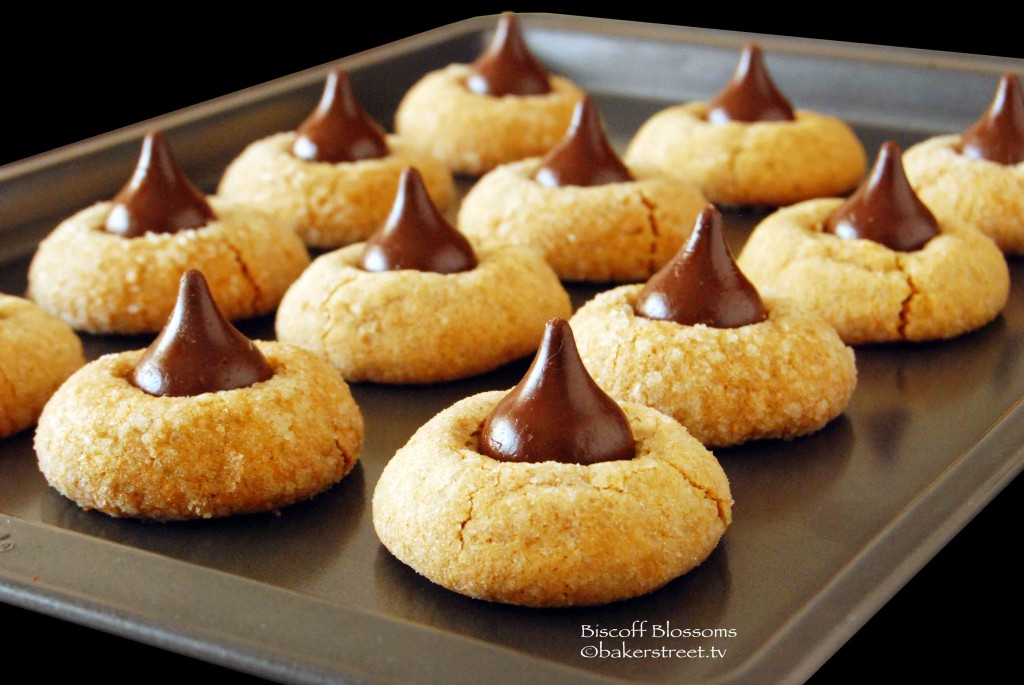 Happy Baking!