This week's recipe for #MuffinMonday originates from Gourmet. I had great fun because my adaptation was nothing like the original, and still very good! I chose the original recipe because it was filed under Blueberry Cinnamon Muffins. And while I'll never tire of making that combination, I thought I'll shake things up for you.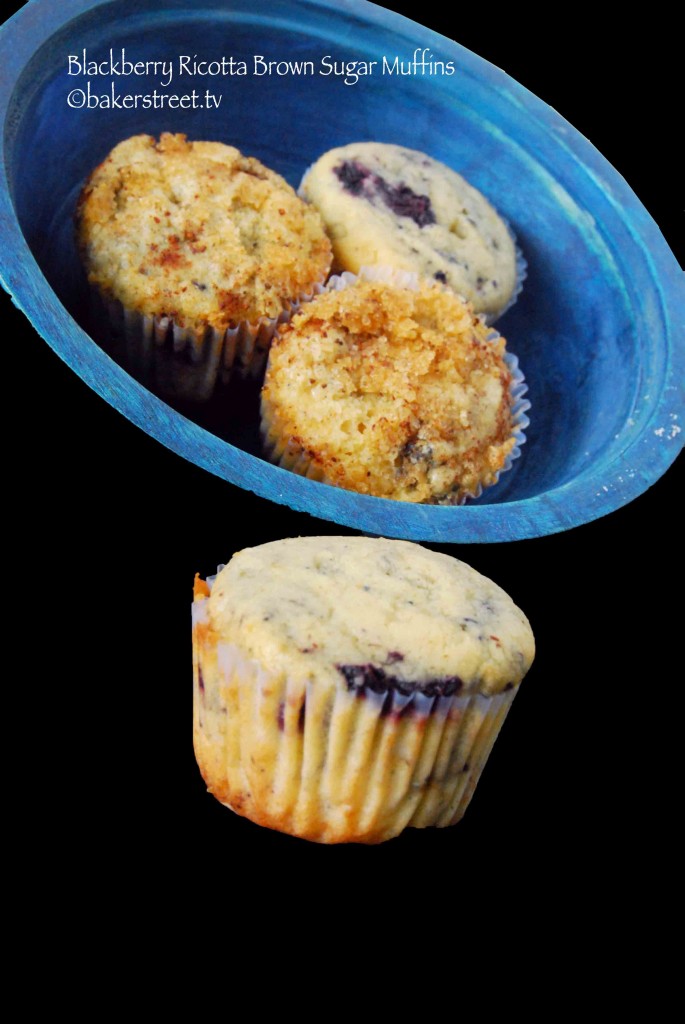 First off, I switched to blackberries – a fruit I don't bake with very often – and softened the mix with a 1/2 cup of ricotta. There was a monumental lapse of resolve and I gave in to the temptation of cinnamon, eventually adding a cinnamon sugar topping to half the batch. If you don't want to got this route, I recommend adding zest of half a lime. Method was also experimented with and digressions taken that paid off. Read all about it in the recipe below.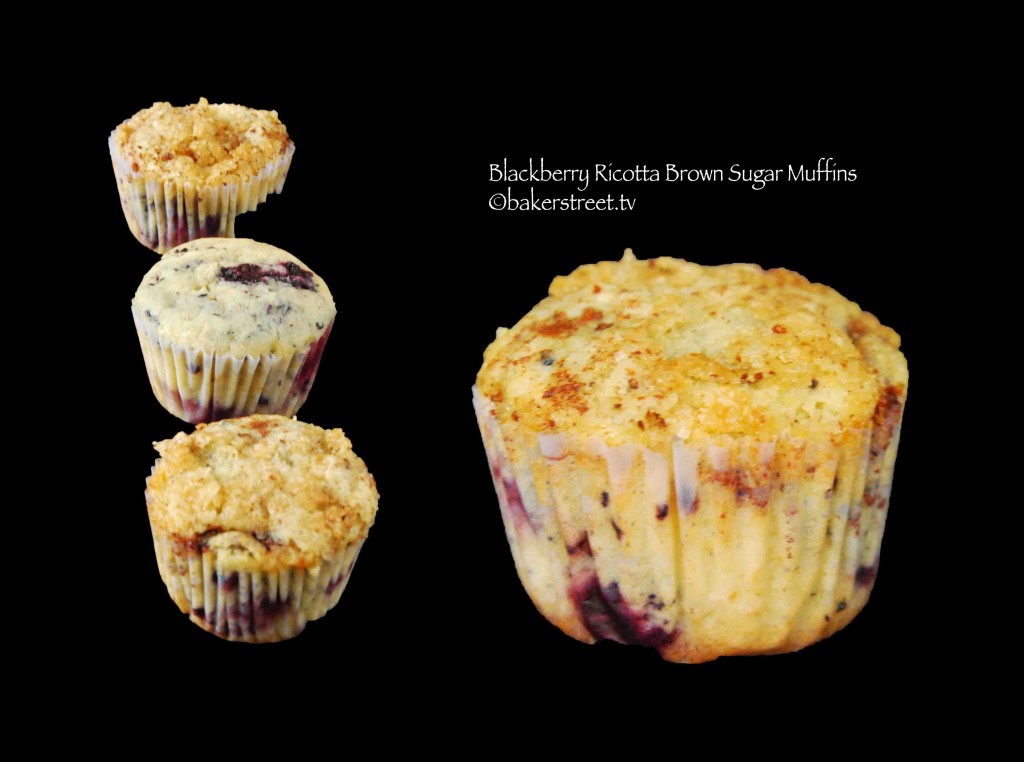 So here we go: A concoction of brown sugar, ricotta and cinnamon enveloping sweet and sour blackberries. Yum.
#Muffin Monday: Blackberry Ricotta Brown Sugar Muffins
Ingredients
¾ stick (6 tablespoons) unsalted butter, melted and cooled
½ cup ricotta, at room temperature
1 cup packed light brown sugar
½ cup whole milk
1 large egg
1½ cups all-purpose flour
1½ teaspoons baking powder
1 teaspoon cinnamon
½ teaspoon salt
1½ cups blueberries (7½ oz)
Instructions
Put oven rack in middle position and preheat oven to 400°F. and grease or line the muffin cups.
Whisk together flour, baking powder, cinnamon, and salt in a large bowl and set aside.
In a small bowl, combine the milk and egg.
In a large bowl, beat the butter and ricotta until combined and fluffy (a minute or two)
Add the sugar and beat for a minute.
Add the milk and flour mixture alternatively starting and ending with the flour. Fold in the blackberries.
Divide batter among muffin cups and bake until golden brown and a wooden pick inserted into center of a muffin comes out clean, 25 to 30 minutes.
Notes
– If you're using the sugar topping then – combine 2 tablespoons of brown sugar and a teaspoon of cinnamon and top generously before baking.
Muffin Monday: Round-Up 
Happy Baking!