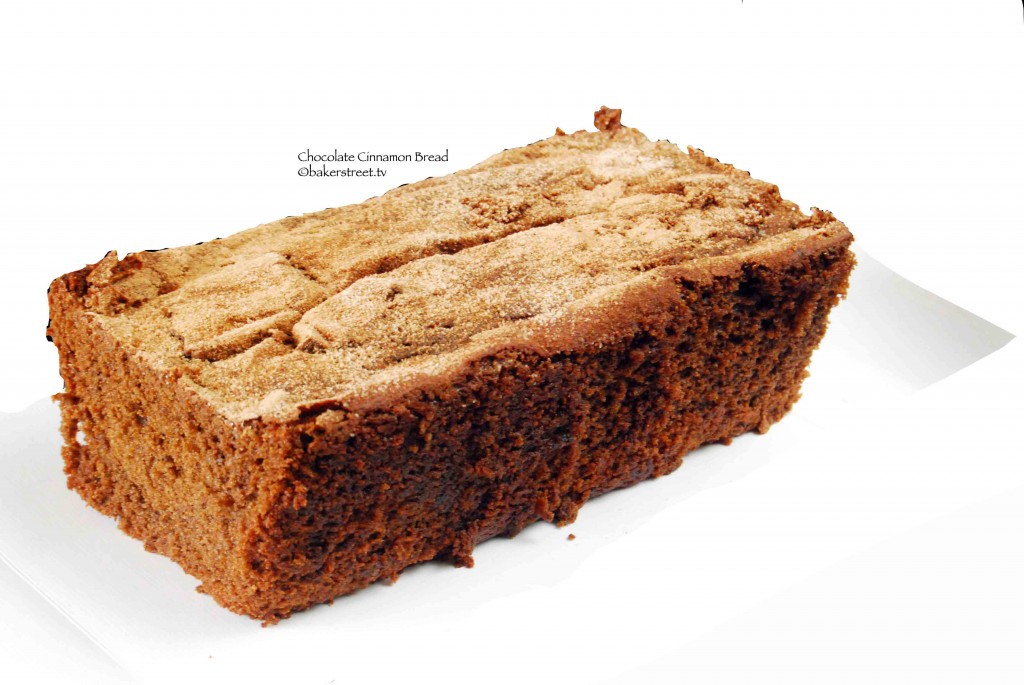 If you haven't figured it out till now, then you must know that if you hand me cinnamon, I'll sprinkle it on just about anything, especially chocolate. The chocolate cinnamon bundt cake that I posted a few months back is one of my all time favorite treats. Since I didn't want to bake an entire bundt cake, I chose a loaf instead, one that is humble but divine. You could eat this all by yourself in a single go (just to clarify: I didn't) and not feel guilty. A perfect recipe for when that chocolate craving strikes.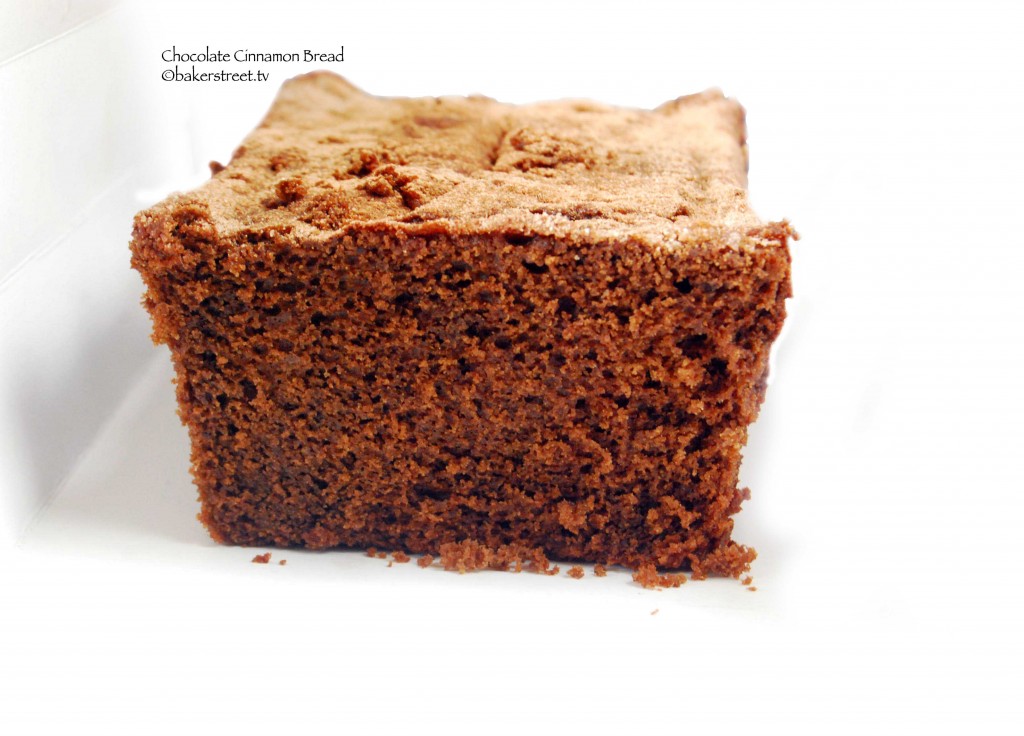 The recipe hails from Starbucks and I recommend you make no changes. You can imagine the kind of research they might've put into engineering this and evidence of this work is in how beautifully the batter comes together. It's light and fluffy like frosting while the cocoa and cinnamon pair nicely to produce a moist and rich loaf. I chose to make only half the recipe of the batter but a double helping of the cocoa spice mix. I didn't use it all on this loaf. I kept aside half of it to sprinkle on top of my doughnut muffins. And you know, anything else that might come my way…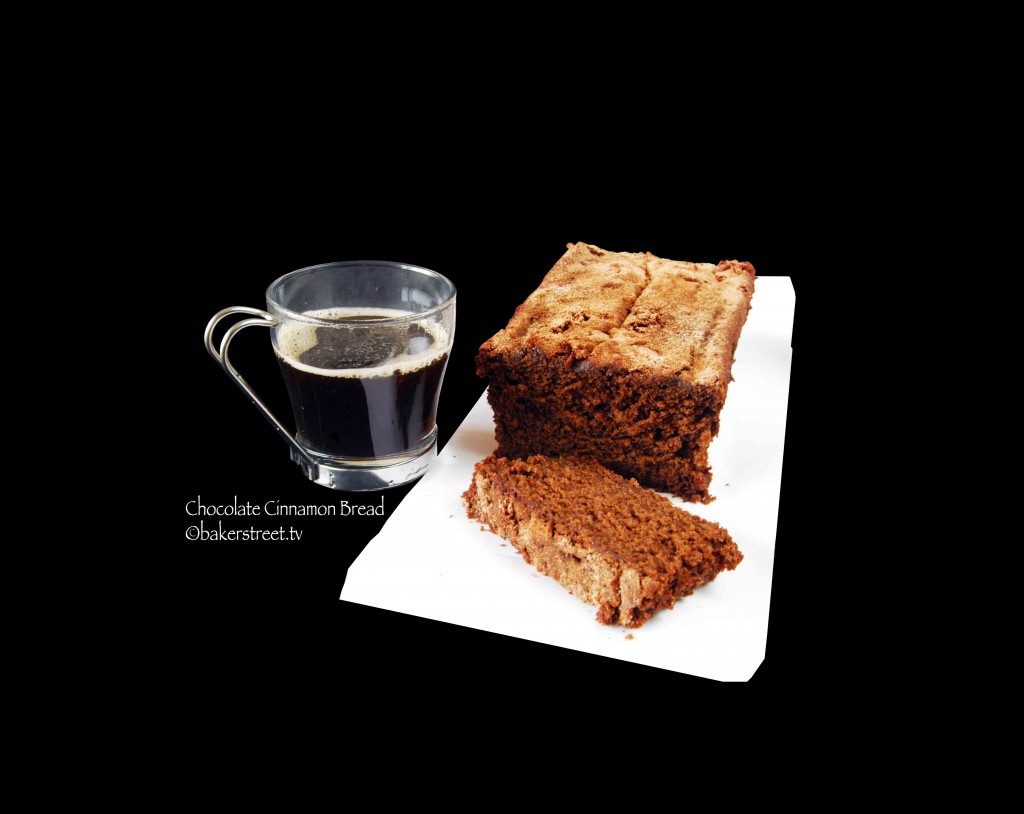 Over to the recipe: try this rich chocolate loaf spiced with cinnamon, and a dash of ginger that pairs perfectly with a hot cup of coffee or a tall glass of chilled milk.
Chocolate Cinnamon Bread
Ingredients
For the Bread
1 plus ½ cup unsalted butter at room temperature
3 cups granulated sugar
5 large eggs at room temperature
2 cups flour
1 plus ¼ cup dutch processed cocoa
1 tablespoon ground cinnamon
1 teaspoon salt
½ teaspoon baking powder
½ teaspoon baking soda
1 cup buttermilk
¼ cup water
1 teaspoon vanilla
For the Cocoa Spice Topping:
¼ cup granulated sugar
¾ tsp cinnamon
½ tsp dutch processed cocoa
Pinch of ground ginger
Pinch of ground cloves
¼ cup sparkle sugar (optional, for decorating)
Instructions
Preheat oven to 350 F. Grease and flour or line two 9 x 5 x 3 loaf pans with parchment paper.
To make the cocoa mixture: combine all the ingredients except the decorating sugar in a small bowl and gently mix until combined.
In a medium bowl, sift together flour, cocoa, cinnamon, salt, baking powder and baking soda, set aside.
In a separate bowl, whisk together the buttermilk, water and vanilla and set aside.
In a large bowl, beat the sugar and butter till light and fluffy, about 4-5 minutes.
Then add the eggs, one at a time, mixing until each is fully incorporated. You may need to scrape down the sides of the bowl a few times to get them fully mixed in.
With your mixer on a low speed, begin adding the contents of flour mixture and buttermilk mixture, alternating between the two until your mixture is fully blended, but not overly whipped.
Then split your batter between the two pans. If your batter is slightly uneven, you can lightly shake the pan to even out the tops.
Evenly layer the decorating sugar over your batter, followed by the spice mixture.
Bake in a preheated oven for 45-50 minutes.