My freezer never runs out of blueberries. True story.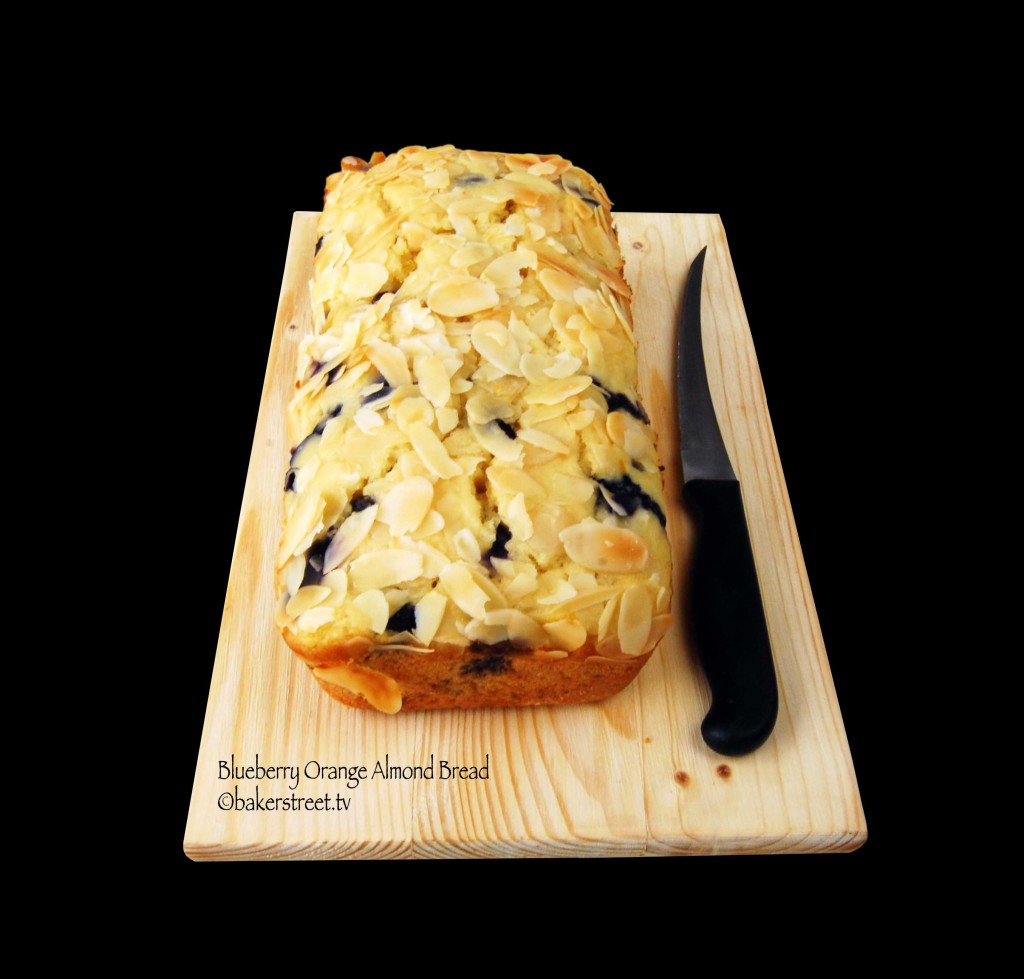 While considering what I wanted to make for Lora's #twelveloaves challenge, there was little doubt that my key ingredient would be my favorite berry (strawberries came close but they've snuck out of season while I wasn't looking.) I picked a basic buttermilk loaf recipe and gave it my own spin to capture summer in a bread, which is also Lora's theme for the month.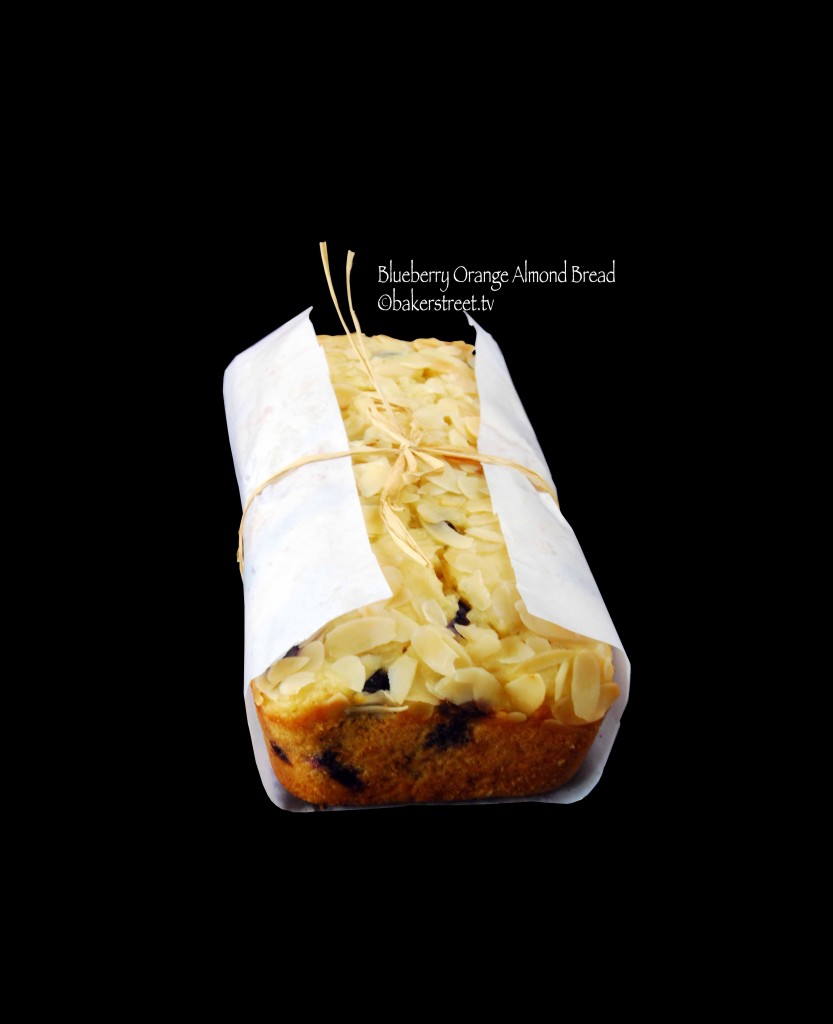 The one rule you need to remember while putting the batter together is not to over-mix or you'll end up with a tough dough which, in turn, will yield a dry and uneven bread. I added the zest of a medium orange and substituted a quarter cup of the buttermilk with freshly squeezed orange juice.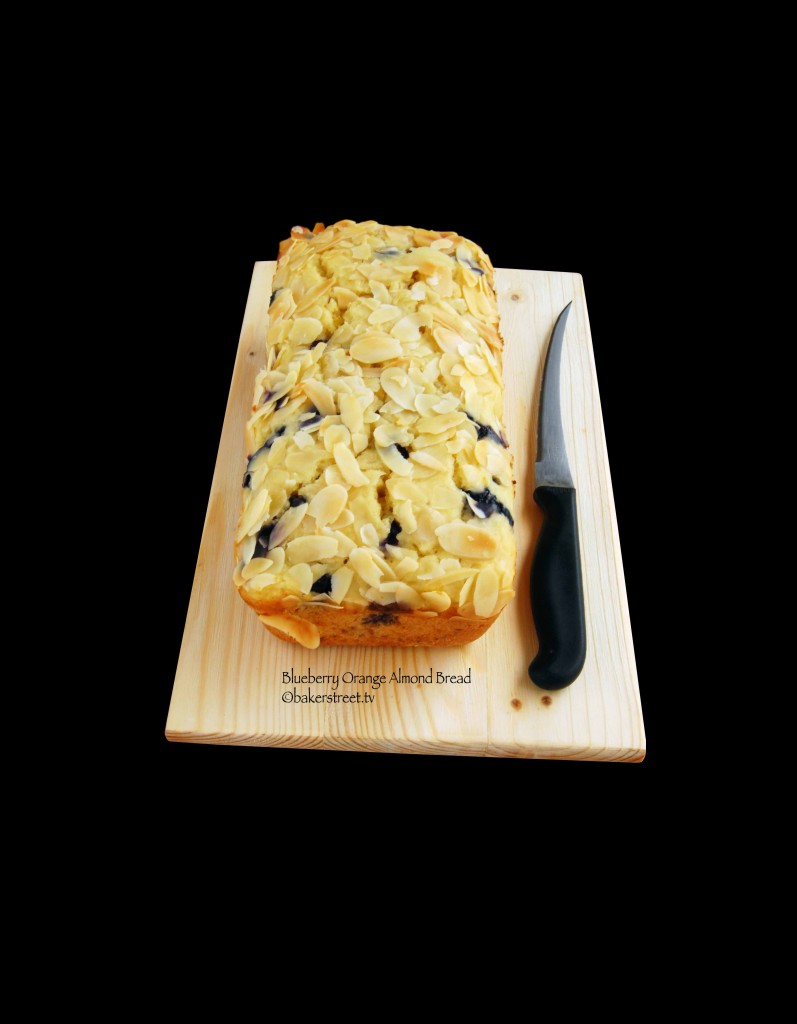 Over to the recipe: Tender crumb, crunchy topping and a long standing popular favorite: blueberry, orange and almonds.
Blueberry Orange Almond Bread
Author:
Adapted from thekitchn
Recipe type:
Bread, Dessert
Serves:
Makes 1 (9* 5″) Loaf – About 8 to 10 slices
Ingredients
2 cups all-purpose flour
½ cup white sugar
1½ teaspoons baking powder
½ teaspoon baking soda
1 teaspoon salt
¾ cup buttermilk
¼ cup freshly squeezed orange juice
1 teaspoon orange zest
1 large egg
¼ cup oil ( you can subsitute it with unsalted butter or olive oil)
1 cup blueberries (fresh or frozen)
⅓ cup almonds (finely chopped)
Instructions
Preheat the oven to 350°F.
Grease or spray with nonstick cooking spray a standard 9×5 loaf pan.
In a bowl, sift together flour, sugar, baking powder, baking soda and salt, set aside.
In a separate bowl, mix the buttermilk, orange juice, egg and oil. (in case you're using butter then melt it before mixing it with the buttermilk and egg)
Pour the liquid ingredients over the dry ingredients.
Gently stir and fold the ingredients until all the flour has been incorporated and a shaggy, wet batter is formed. Be careful not to over-mix. Stir in the blueberries.
Scrape the batter into the prepared pan and pat it into the corners. Top with almonds.
Bake in a preheated oven for 40 to 45 minutes.
The loaf should be domed and golden, and a toothpick inserted into the center should come out clean.
Let the loaf cool in the pan for 15 minutes before removing and slicing.
Notes
Storing tip: Wrap baked loaves tightly in plastic wrap and store at room temperature. Baked loaves can also be wrapped in plastic and aluminum foil and frozen for up to three months.
Head over to the Duchess' Kitchen to see other delicious bread recipes and bake along. And don't miss out on Barb, Jamie  and Lisa's posts.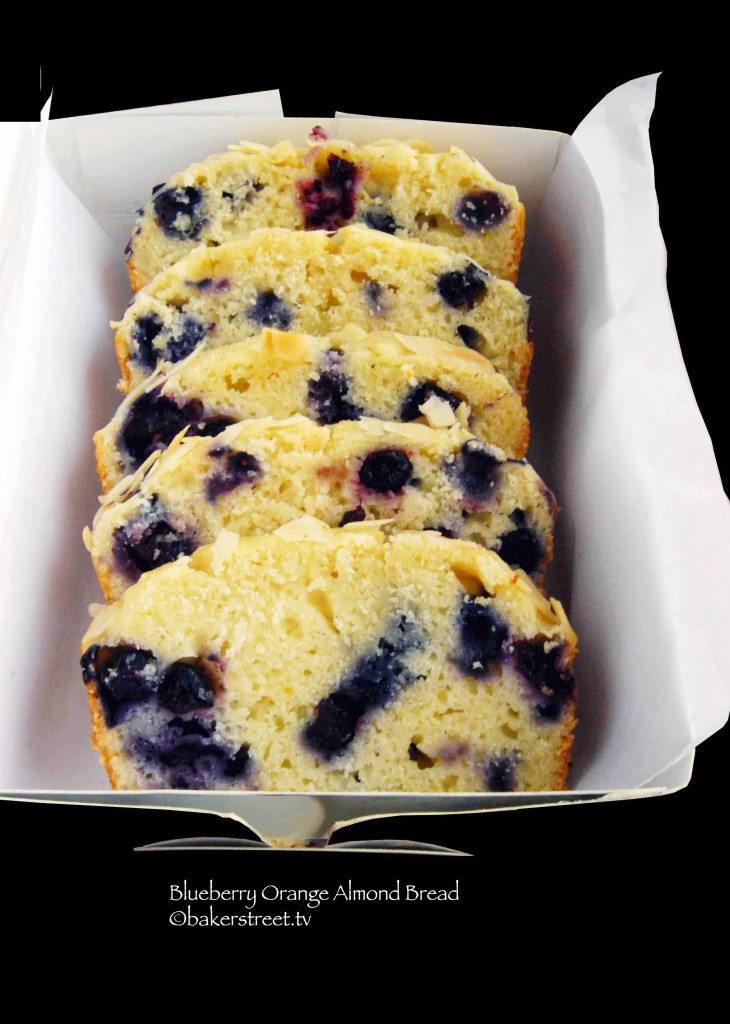 Happy Baking!
Looking for more quick bread recipes? Click here.