I hope you enjoyed our three weeks of celebration for a year of #MuffinMonday along with our special posts, recipes and giveaways. This week I chose a simple and decadent Sour Cream Chocolate Chip Muffin from Taste of Home, an excellent base for you to adapt the recipe the way you want.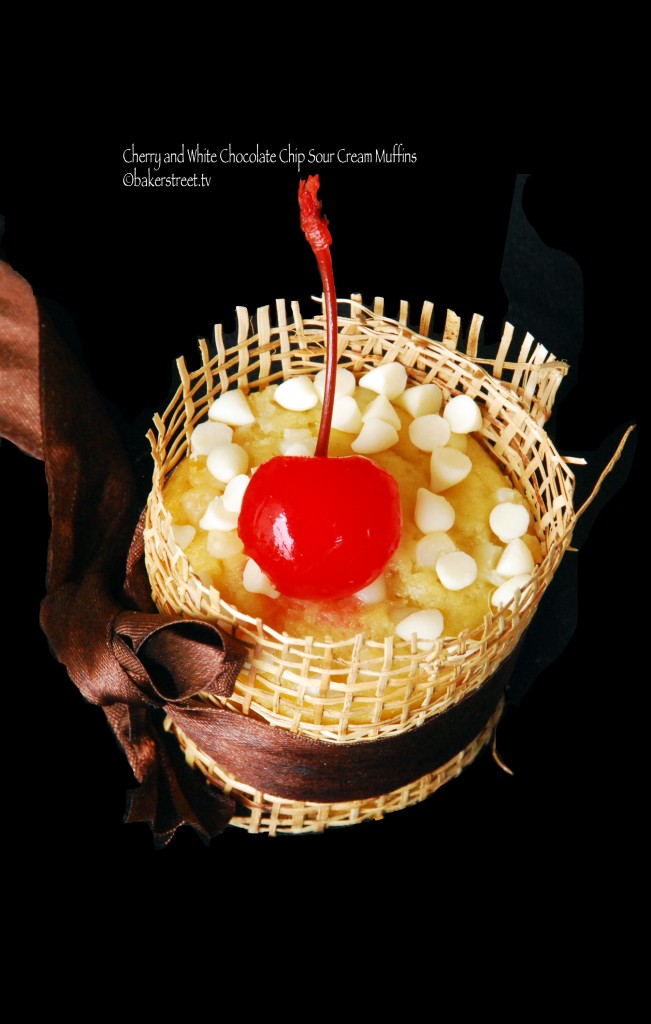 Changes and Variations: I only made two small tweaks to the recipe, I used fresh cherries and white chocolate chips. Unfortunately despite knowing that I should have rolled the cherries in flour, I dunked them into the batter and they sank right to the bottom. Don't mistake this for a mistake, it was still delicious but I would have liked one or two to peep out for a picture. The other addition was white chocolate chips that paired perfectly with the tart cherries. If you like, you can add in a hint of cherry essence too.
This recipe is versatile and our Muffin Monday bakers bring some fantastic ideas to the table:
Carrie from Poet In The Pantry made my go to combination – Blueberry and White Chocolate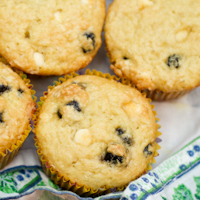 Chung-Ah from Damn Delicious chose a tangy Orange Sour Cream Muffin which I see has been dunked in a beautiful glaze.
Kate from Food Babbles missed our banana muffins last week but totally made up for it by combining both of best worlds and made these decadent Banana Chocolate Chip Muffins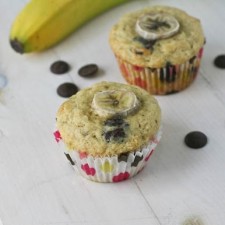 Stacy from  FoodLustPeopleLove stayed true to the recipe. No. Wait. She did add some extra chocolate chips.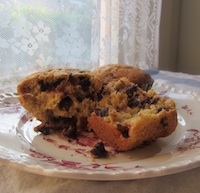 And finally I have to say great minds think alike, Jasmine from Cook That Book also made White Chocolate Chip Cherry Sour Cream Muffins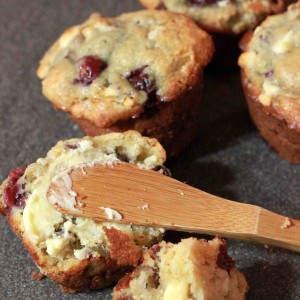 I added the maraschino cherry and extra chips on top for the picture but cherries or no cherries – these taste simply amazing.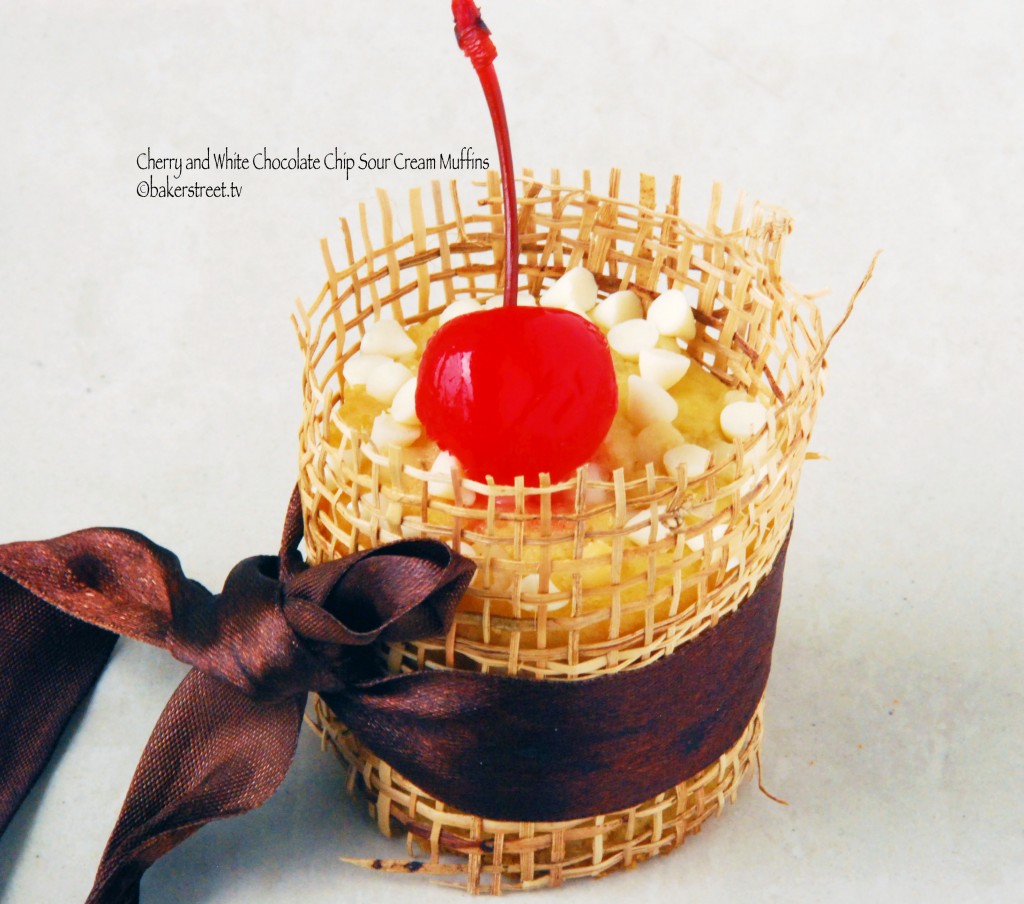 Over to the recipe: Tart cherries, sweet white chips encased in a soft and tender sour cream muffin.
#MuffinMonday: Cherry and White Chocolate Chip Sour Cream Muffins
Author:
Adapted from Taste Of Home
Ingredients
1-1/2 cups all-purpose flour
⅔ cup sugar
¾ teaspoon baking powder
¾ teaspoon baking soda
¼ teaspoon salt
1 egg
1 cup (8 ounces) sour cream
5 tablespoons butter, melted
1 teaspoon vanilla extract
½ cup chopped cherries
¾ cup white chocolate chips
Instructions
Preheat the oven to 350F.
In a large bowl, combine the flour, sugar, baking powder, baking soda and salt; set aside.
In a measuring jar or small bowl, combine the egg, sour cream, butter and vanilla.
Stir into dry ingredients just until moistened. Fold in chocolate chips and cherries.
Fill greased or paper-lined muffin cups three-fourths full.
Bake for 18-20 minutes or until a toothpick inserted near the center comes out clean.
Cool for 5 minutes before removing from pan to a wire rack.
Happy Baking!