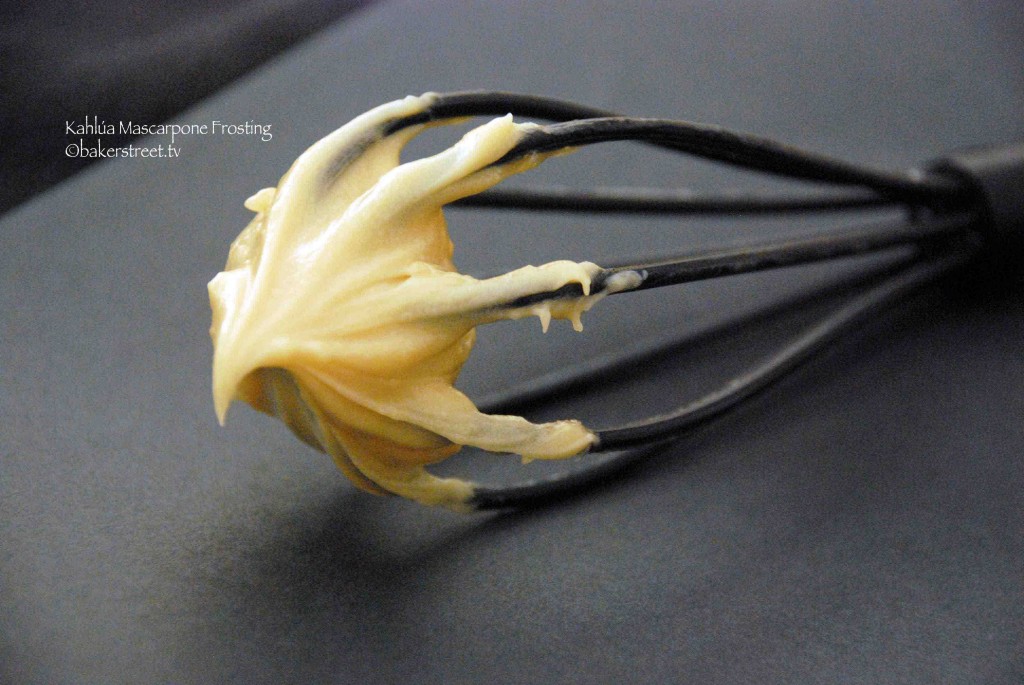 Well, not entirely wordless. I had to share this exceptional recipe with you. Remember the frosting I mentioned in the Tiramisu Bread post, which is basically to die for. Here it is: all of 3 ingredients and you have made yourself the best frosting ever.
Kahlúa Mascarpone Frosting 
Recipe: A Baker Street Original
6 oz Mascarpone, softened
1/4 cup Kahlúa
11/2 cups Confectioners Sugar
In a medium bowl, combine the mascarpone and sugar and beat until smooth. Add the Kahlúa and beat at medium speed until slightly fluffy.