Yes, you heard that right. It's rich, chocolaty and laced with rum! And you know you want one.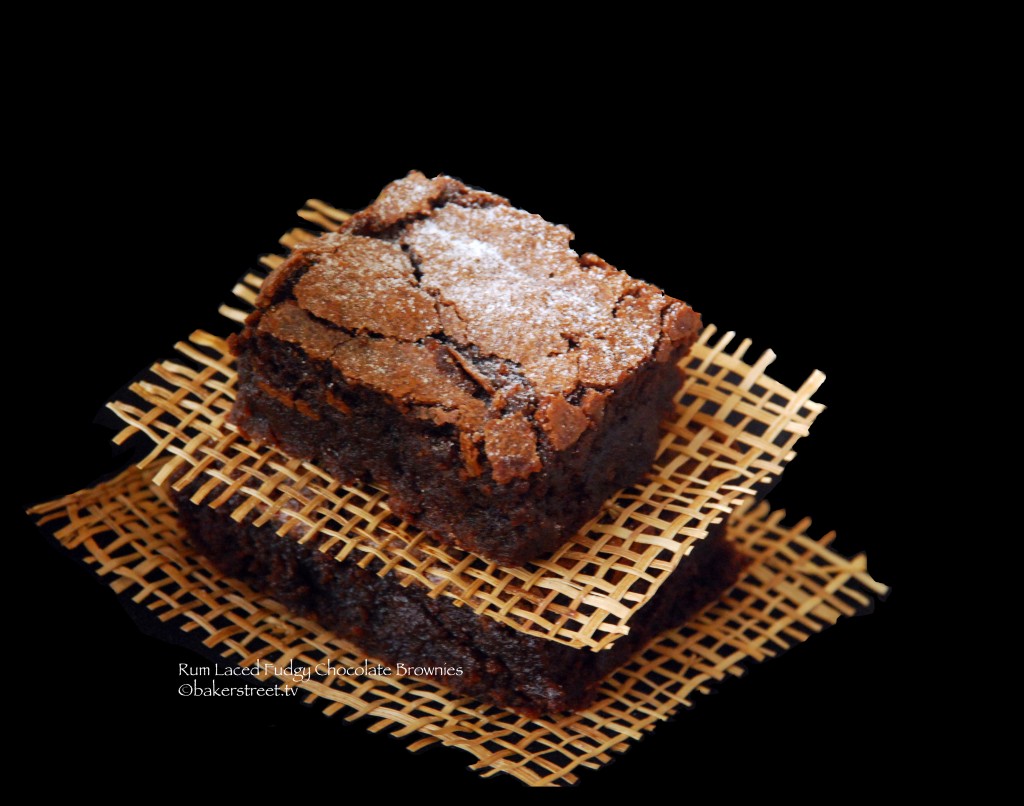 When it is about getting together with friends amidst our hectic schedules, a Sunday brunch is the perfect time to catch up. A moment where you can just let go of all the stress, hold a glass of wine and spend an afternoon with laughter, delicious food, recall nostalgic moments and create new memorable ones.
This week's theme is 'Getting Together with Friends'. In the dessert department, I wanted to pick something simple and quick; nothing that consumed half a day to make. Katie's One Pot Fudgy Brownies are just perfect. I gave it a simple twist – I literally dunked them in a generous amount of rum.
Fudgy One Pot Brownies
Serves:
24 medium size brownies
Ingredients
1 cup (2 sticks) unsalted butter, plus butter for greasing the baking pan (optional)
Nonstick cooking spray (optional)
3 ounces unsweetened chocolate
½ cup unsweetened Dutch-processed cocoa powder
2½ cups granulated sugar
½ teaspoon kosher or coarse salt
1 tablespoon pure vanilla extract
3 large eggs
1½ cups all-purpose flour
¼ cup dark rum ( You could even go up to ⅓ cup)
Instructions
Preheat the oven to 350 degrees F. Generously butter a 13-by-9–inch baking pan or spray it with nonstick cooking spray.
Place the butter and chocolate in a medium-size saucepan over low heat and let melt together, stirring until smooth. Remove the saucepan from the heat and stir in the cocoa powder, sugar and salt, then blend in the vanilla. Beat in the eggs one at a time, stirring to mix quickly so they don't have a chance to cook at all before they are blended in. Blend in the flour. Gently stir in the rum.
Scrape the thick batter into the prepared baking pan and smooth the top with a spatula.
Bake until the edges just begin to pull away from the sides of the pan and a wooden skewer or toothpick inserted into the middle comes out clean, 25 to 30 minutes.
Let the brownies cool in the pan on a wire rack. When completely cool, cut them into 12 or 24
Katie Workman's The Mom 100 Cookbook is fabulous. Not only does she share with you easy everyday recipes, it's the stories and lovely little introductions that make it so special. Small kitchen tips, great pictures and overall creativity just make this book a great read.
I'm giving away a copy of Katie's book and in order to win it for yourself, all you need to do is tell me is what's your favorite brunch menu dessert item.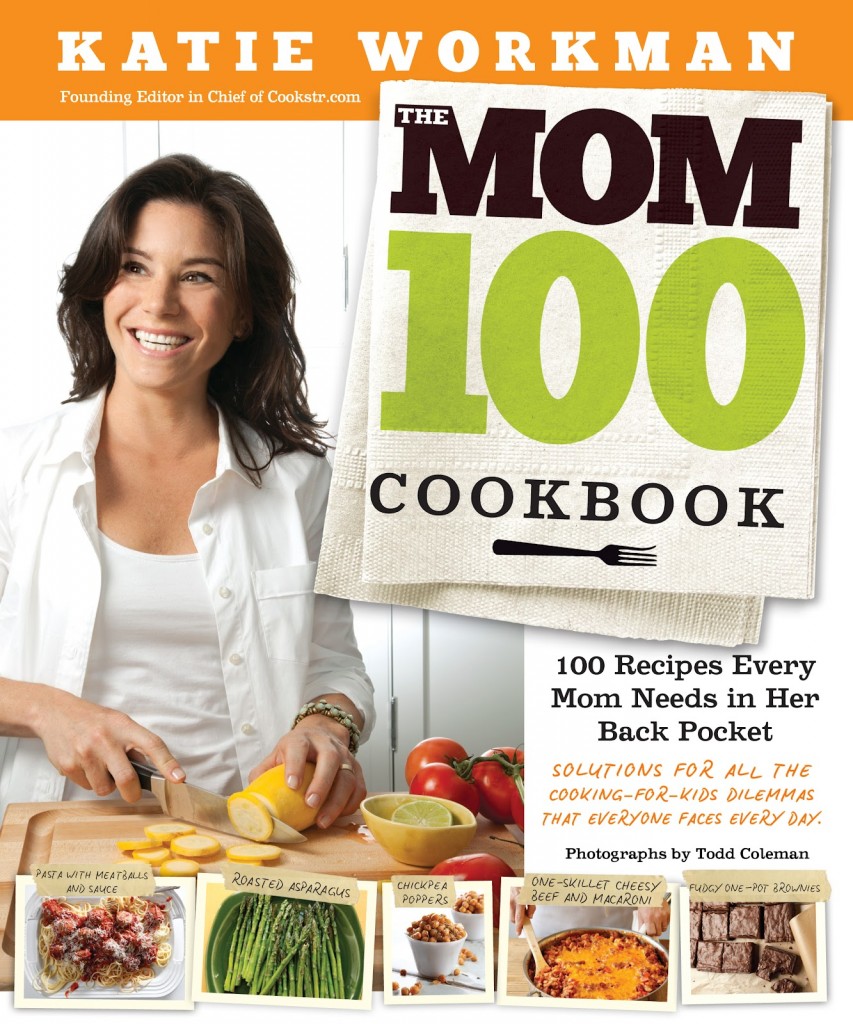 For additional entries; leave a separate comment for EACH of your entries.
*If you're already following me on Twitter, Facebook or Pinterest and/or already subscribe to Baker Street leave a comment for that counts as an entry too.
You will also need to:
Remember:
– This giveaway is open to residents of USA – It will be open until Sunday, June 29 at 11:59 pm EST. – Winner will be generated via a random number generator and will have 24 hours to respond to the email. – Make sure you leave a valid email address.
What makes today's #SundaySupper so special?
Katie honors us with her presence on Twitter at 5:30 pm EST. Here's your chance to speak with her and get inspired. You could also follow her on Facebook, Twitter, Pinterest or visit her Website and buy her book.
Here are the rest of the recipes on today's menu:
Soups and Salads:
Main Dish Recipes:
Desserts:
Wine Pairing  to complement our recipes ~ ENOFYLZ
Happy Baking!
*GIVEAWAY CLOSED*