This week we're bringing you one of Dorie Greenspan's perfect recipe – Coffee Break Muffins. The recipe is simple and has an intense coffee flavor. Now when I first read the recipe, I immediately wanted to add some white chocolate, either chips in the batter or a sprinkle a few on top and at the very least give it a glaze but I did no such thing.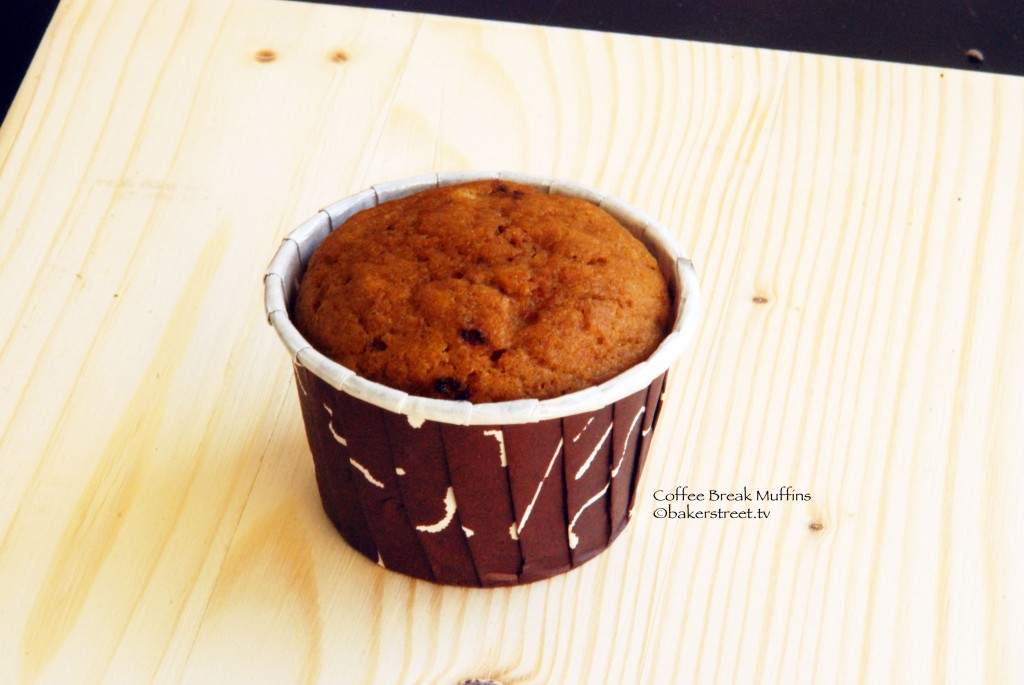 Baking these first thing in the morning is a really good idea, the aroma of coffee and caramel kickstarts your day like nothing else.. There is no milk or buttermilk required to moisten the batter. Instead we use a cup of strongly brewed coffee. Never hold back when the recipe calls for strongly brewed coffee!
When I say these can be made in 10 minutes, I really mean it. I did a quick step by step post to show you the simplicity of this recipe.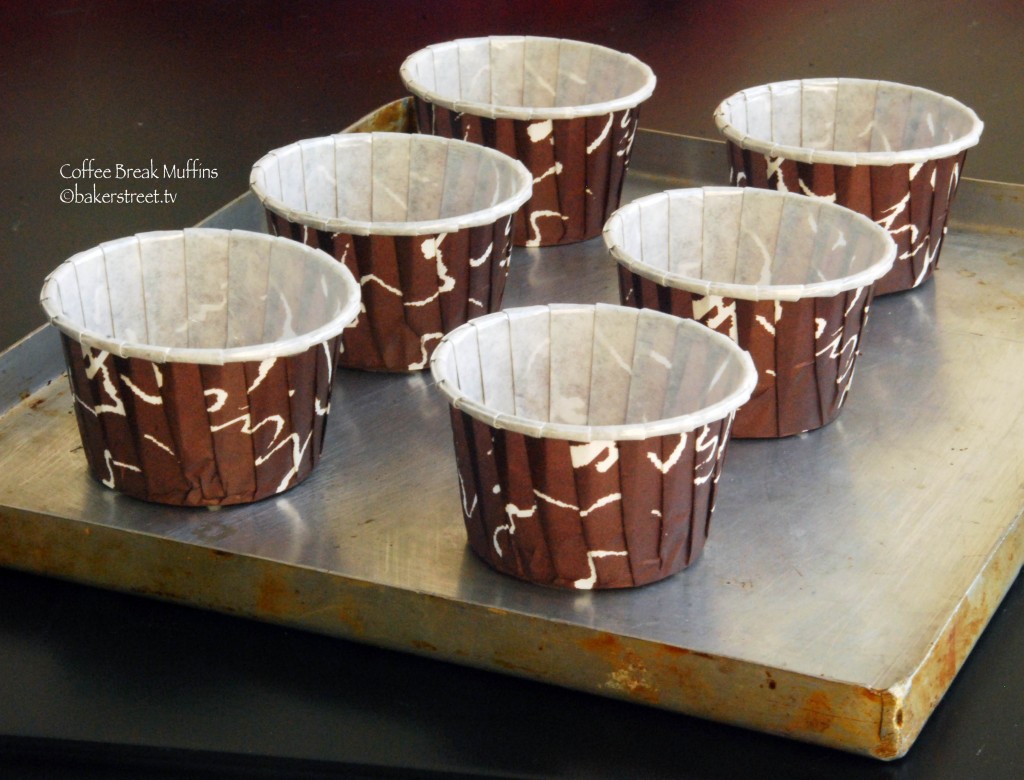 Line a muffin pan with paper cups or I used these disposable muffin cups which do not need to be put in a pan. I lined them directly on a baking sheet.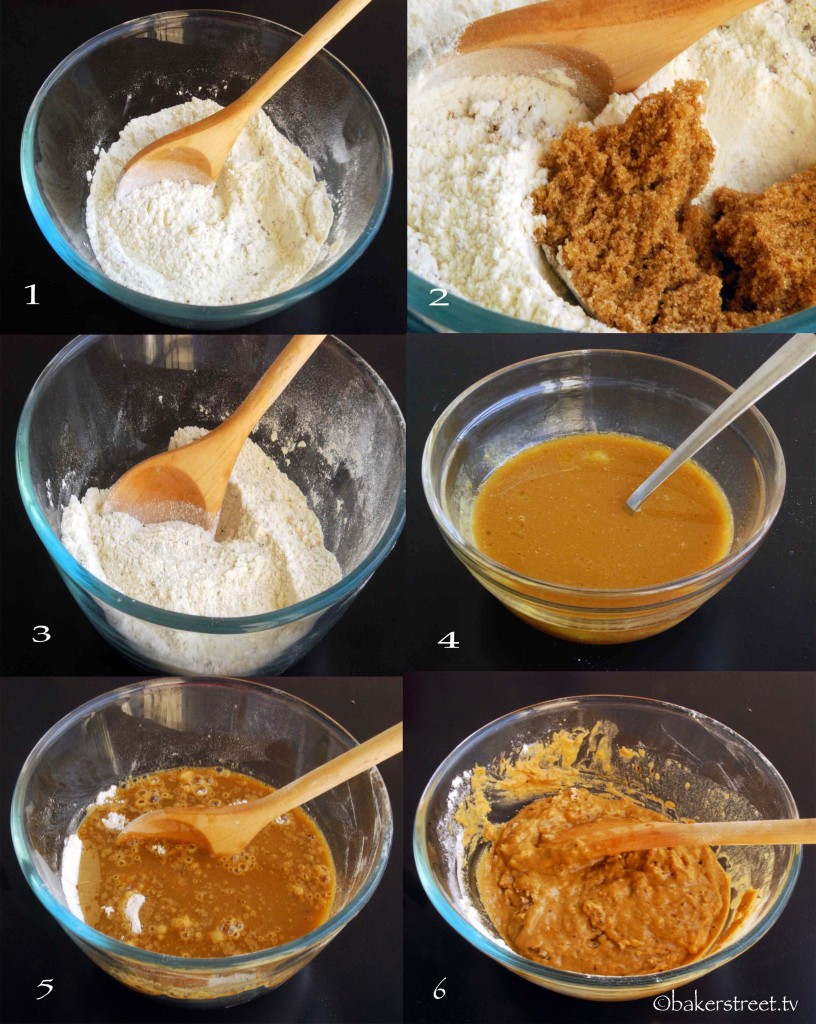 Fill the cups till they are 2/3 full. They'll rise and you don't want them to be spilling off your baking sheet.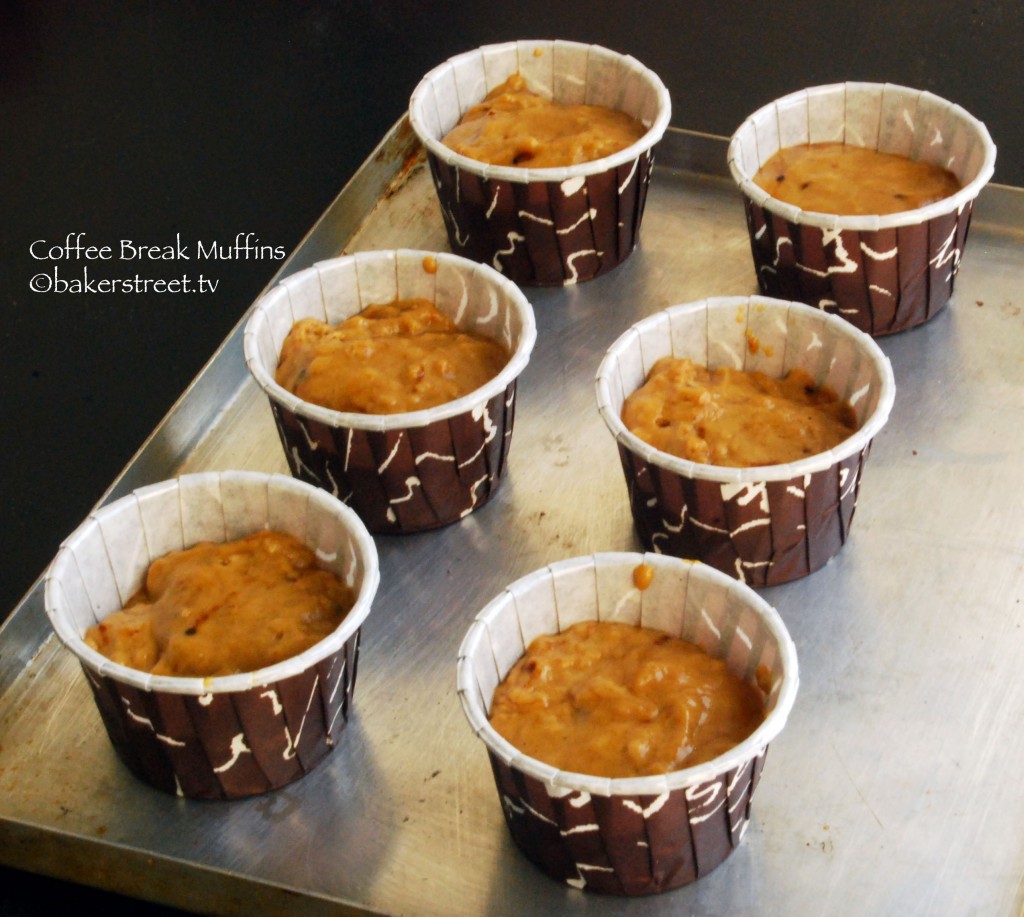 And ta-da. That's it! Your muffins are ready. The picture was taken 5 minutes after they were out of the oven.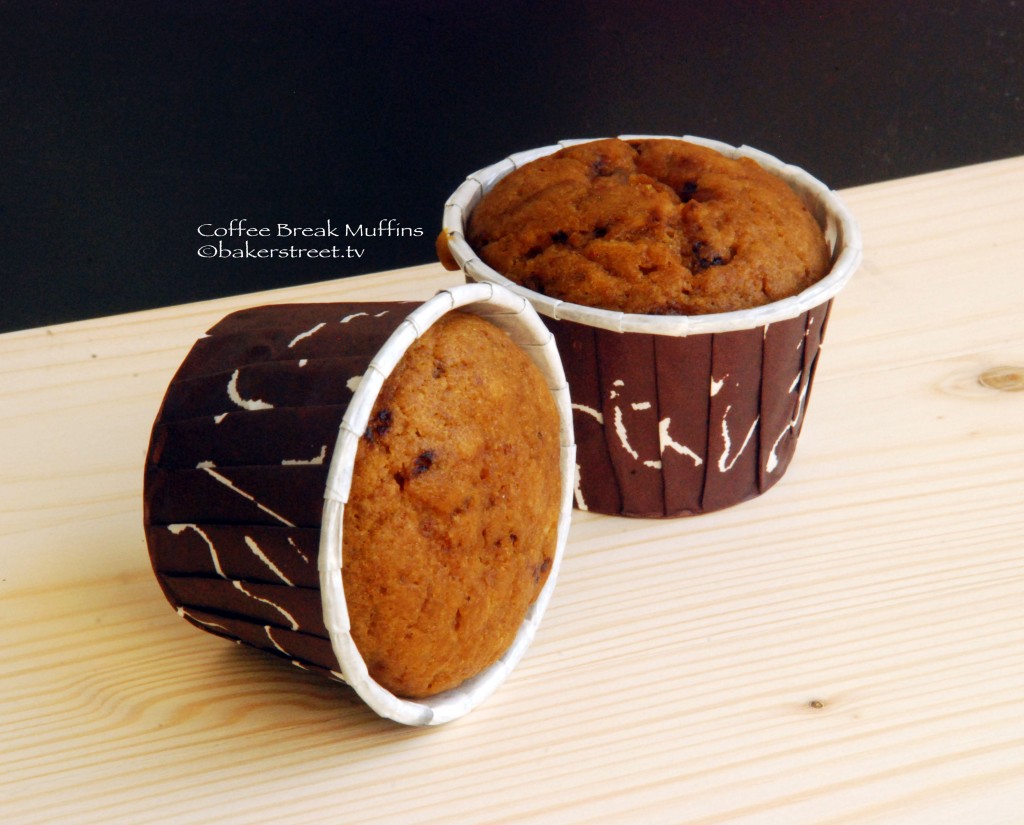 Over to the recipe: Caramel–y sweetness with a coffee kick perfect to give you that extra dose of caffeine this monday morning.
Muffin Monday: Coffee Break Muffins
Author:
from Dorie Greenspan's Baking From My Home To Yours
Recipe type:
Muffin, Dessert
Ingredients
2 cups all purpose flour
½ cup sugar
1 tablespoon instant espresso powder
1 tablespoon baking powder
½ teaspoon ground cinnamon
¼ teaspoon salt
⅓ cup (packed) light brown sugar
1 cup strong coffee, cooled
1 stick unsalted butter, melted and cooled
1 large egg
½ teaspoon pure vanilla extract
Instructions
Center a rack in the oven and preheat the oven to 400F
Butter and spray 12 moulds in a regular sized pan or fit in the moulds with paper muffin cups. Place the pan on a baking sheet.
In a large bowl, whisk together flour, sugar, espresso powder, baking powder, cinnamon and salt.
Stir in the brown sugar making sure there are no lumps.
In a large measuring cup or another bowl, whisk the coffee, melted butter, egg and vanilla extract together until well combined.
Pour the liquid ingredients over the dry ingredients and with a whisk or a rubber spatula, gently but quickly stir to blend. Don't worry about being thorough – a few lumps are better than over mixing the batter. Divide evenly among muffin cups.
Bake for 20 minutes, or until a knife inserted in the center comes out clean. Transfer the pan to the rack and cool muffins for 5 minutes before carefully removing it from the mould.
Muffin Monday: Round Up
Happy Baking!