Brownies are a great genre to experiment in. Everyone has a default go-to recipe, easy enough for them to bake half-asleep. Only this time I tried an experiment which might transcend to become by default brownie recipe… presenting Espresso Kahlua Brownies.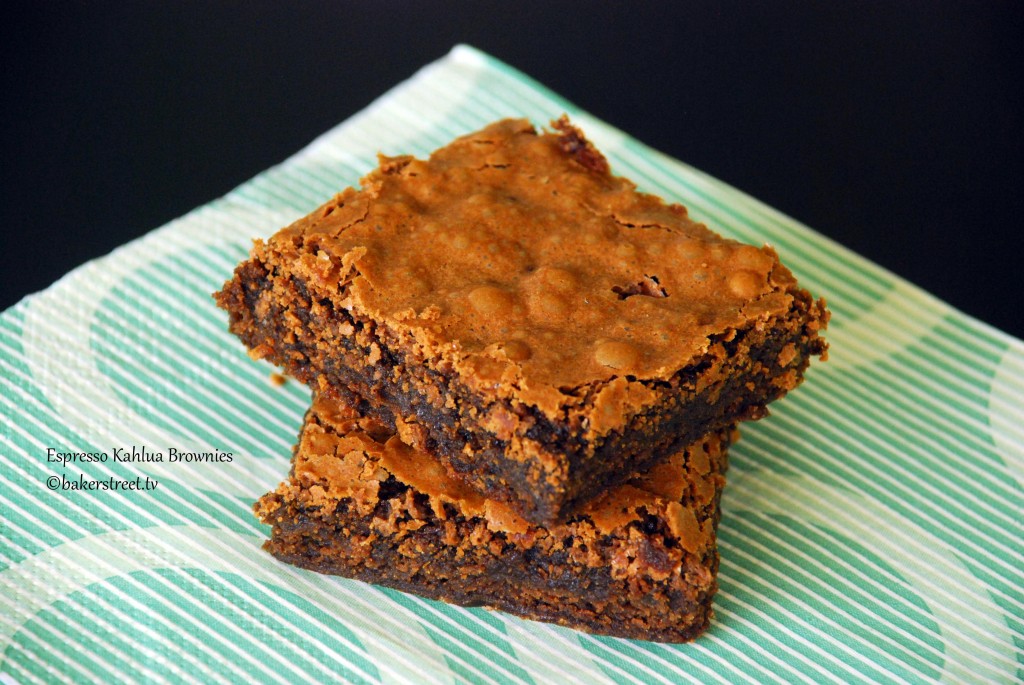 What I like about the recipe is that it gets the chocolate flavoring not from cocoa but dark melted chocolate. I feel that always makes a difference when it comes to cookies and brownies. Melted chocolate gives it a richer flavor and keeps it moist.
A classic chocolate brownie with an intense coffee kahlua flavor: rich, gooey, divine. To make these even more decadent I gave it a cream cheese frosting and drizzled it with chocolate making it the perfect weekend treat.
Ingredients
1 stick (1/2 cup) unsalted butter, cut into pieces
3 ounces unsweetened chocolate, chopped
2 large eggs
1¼ cups sugar
1 teaspoon vanilla
3 tablespoons instant espresso powder
2 tablespoons Kahlúa or other coffee-flavored liqueur
¾ cup all-purpose flour
½ teaspoon baking powder
¼ teaspoon salt
25 espresso coffee beans
Instructions
Preheat oven to 350°F. and butter and flour a 9-inch square baking pan, knocking out excess flour.
In a small heavy saucepan melt butter and chocolate over low heat, stirring, until smooth. Cool chocolate mixture to lukewarm.
In a large bowl with an electric mixer beat together eggs, sugar, vanilla, espresso powder, and Kahlúa until mixture is thickened and pale. Beat in chocolate mixture. Into a bowl sift together flour, baking powder, and salt and beat into batter just until blended well.
Spread batter evenly in pan and arrange coffee beans in 5 rows of beans each. Bake brownies in middle of oven 30 to 35 minutes, or until a tester comes out with crumbs adhering to it. Cool brownies completely in pan on a rack before cutting into 25 squares.
Notes
Brownies keep, layered between sheets of wax paper in an airtight container at cool room temperature, 5 days.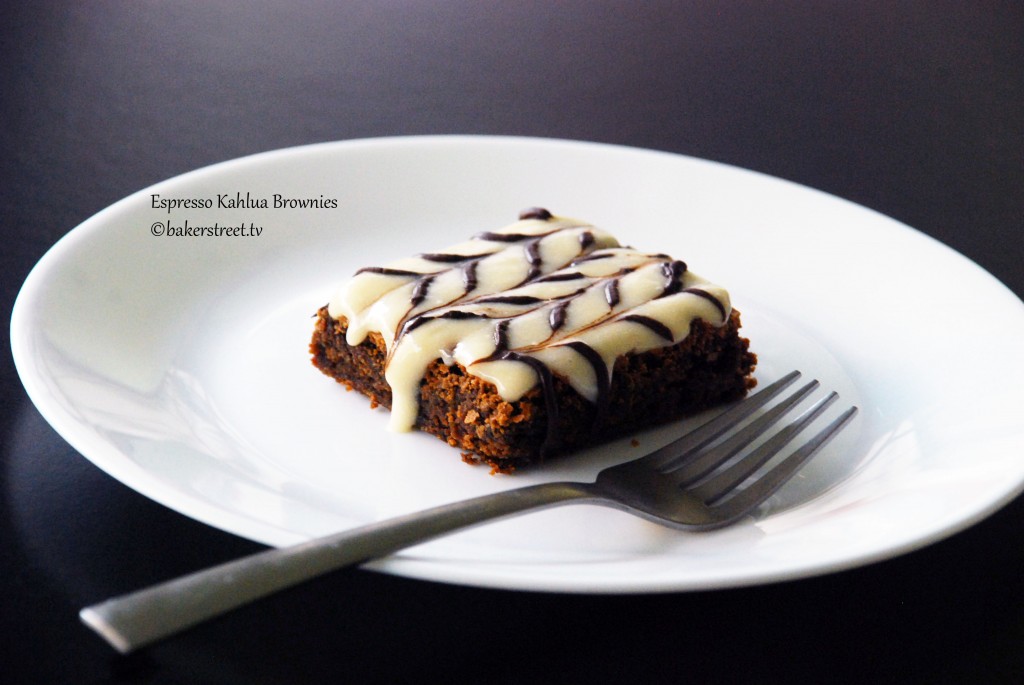 Happy Baking!