Ah… the little joys. This is my first ever guest post and it is my absolute pleasure to write one for my very talented friend, Maureen. I've always admired her work. Her blog Orgasmic Chef says a lot about who she is. Her love for cooking and experiments with flavors shows in the results: mouthwatering food she shares with us week on week.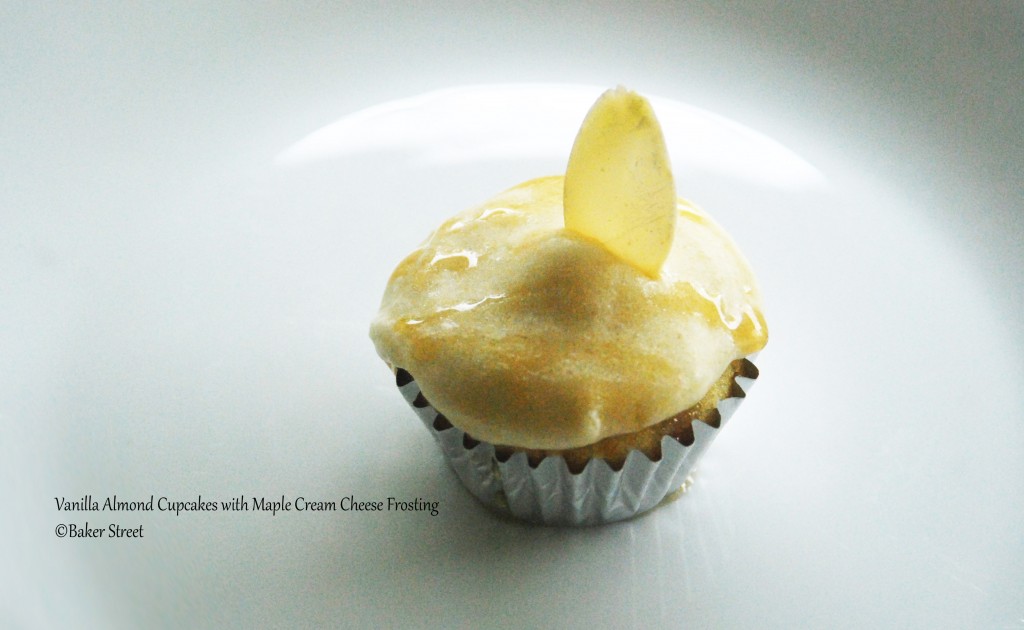 Oh yes! And that lovely format for recipes you see on my blog has been coded by J (her lovely multi tasking husband) and her. What a super team they make: highly talented and such great friends.
Extremely excited when Maureen asked me, I instantly had a million ideas running through my head because she left it entirely up to me to decide what I should bake for her. There were several options but I jumped when she suggested cupcakes. I almost never get a chance to bake them since I am baking muffins week after week for Muffin Monday. And yes, even though cupcakes and muffins are technically very different, they're still distant cousins in the same family.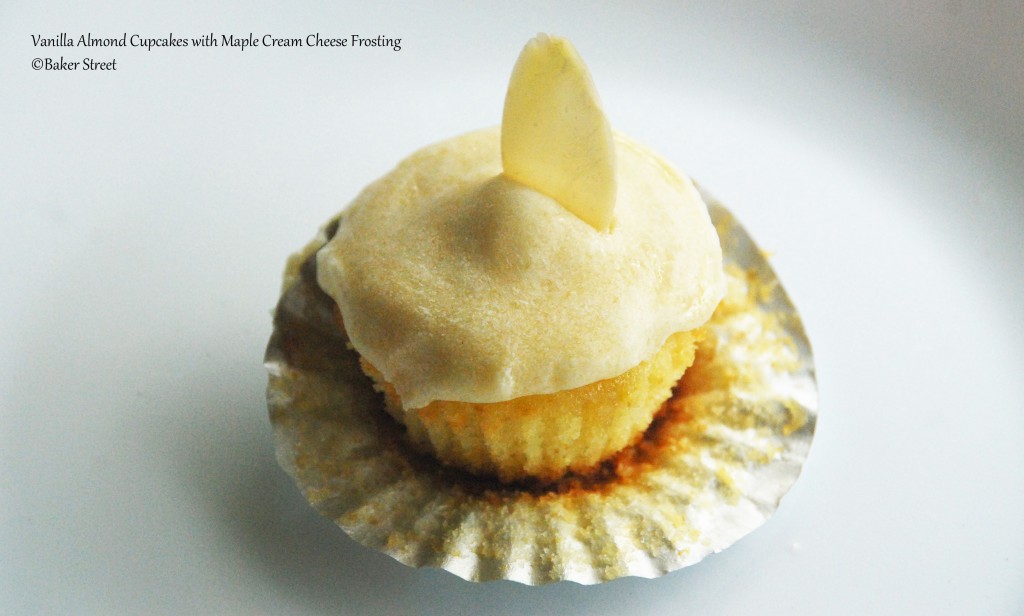 I love cupcakes. They are tiny bites of manna. And there are no pangs of guilt should you try a tiny little cupcake. Right?
What I'm baking for Maureen today are Vanilla Almond cupcakes with a maple cream cheese frosting. These cupcakes are unbelievably delicious. Head over to Maureen's for the rest of the post and recipe.