Carrot cake slathered with a sweet cream cheese frosting. Dreamy and inviting, just the sound of that makes your tongue tingle. But save that thought for another day: Muffin Monday has decided to go healthy this week.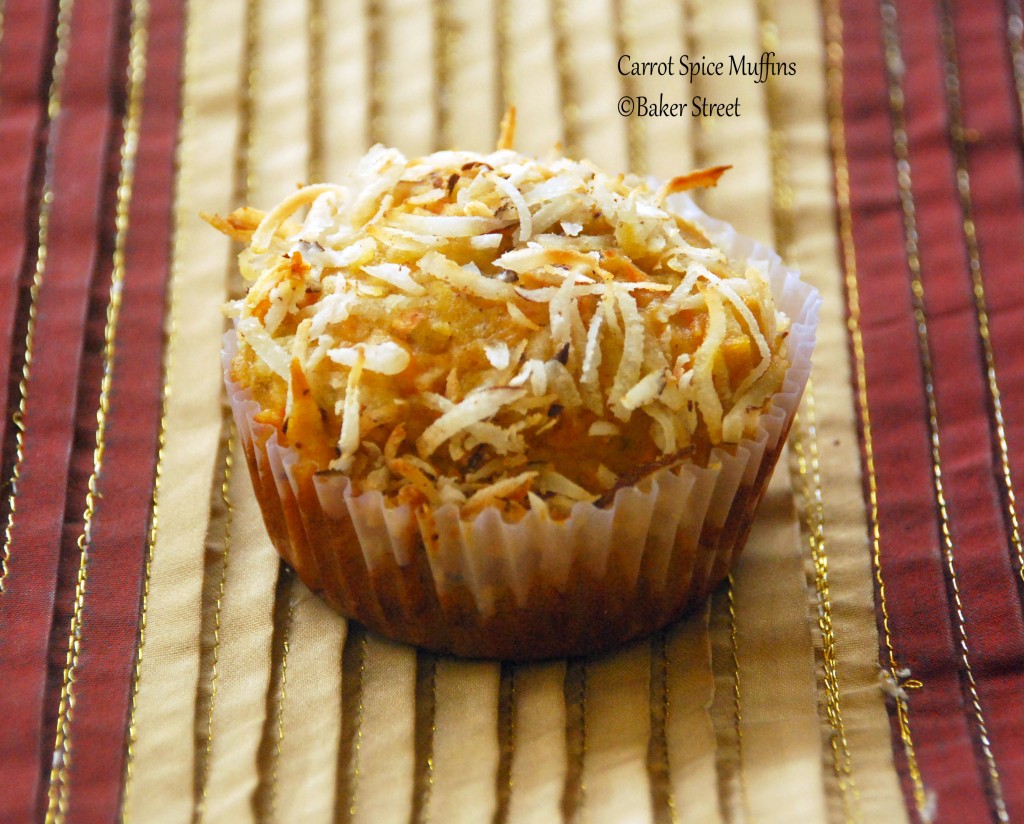 A low-fat recipe for a perennial favorite? Carrot Spice Muffins! Tantalizing your taste buds and staying eternally memorable. Packed with spices and shredded carrots, these muffins are great for breakfast on the go or as a late-morning snack. Make that any-time snack.
A moist, light and delicious muffin full of freshly grated carrots, loaded with fiber and flavored with warm spices of cinnamon, nutmeg and ginger.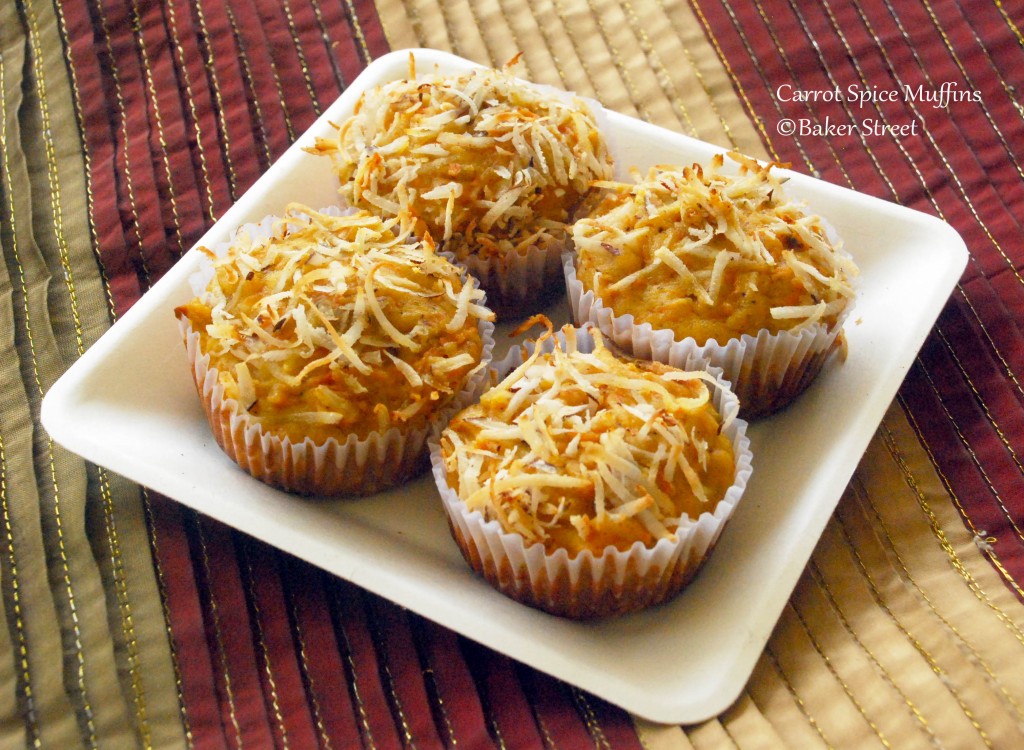 My variation: I used a combination of whole wheat and rice flour and added 1/4 cup of shredded coconut in the batter. Topped with toasted shredded coconut and used cranberries in place of raisins.
Muffin Monday: Carrot Spice Muffins
Author:
Whole Foods For The Whole Family by LaLeche League International Cookbook
Recipe type:
Breakfast, Muffin
Ingredients
1 cup whole wheat flour
½ cup rice flour
1 teaspoon baking soda
1 teaspoon baking powder
½ teaspoon salt (optional)
½ teaspoon cinnamon
¼ teaspoon nutmeg
⅛ teaspoon ground ginger
⅛ teaspoon allspice
⅓ cup honey or ⅓ cup brown sugar
1 eggs
½ cup buttermilk or ½ cup yogurt
⅓ cup oil or ⅓ cup melted butter or ⅓ cup applesauce (I used rice bran oil)
½ teaspoon vanilla
1½ cups grated carrots
½ cup raisins (I used cranberries)
½ cup chopped nuts
Instructions
Preheat the oven to 400F
In a large bowl, mix together dry ingredients- flour, soda, powder, salt, cinnamon, nutmeg, ginger, allspice.
In another bowl, mix together wet ingredients- honey/brown sugar, egg, buttermilk/yogurt, oil, vanilla and the carrots, raisins and nuts.
Gently wet and dry ingredients together until just moistened.
Bake for about 15 minutes, or until a toothpick inserted into the center of a muffin comes out clean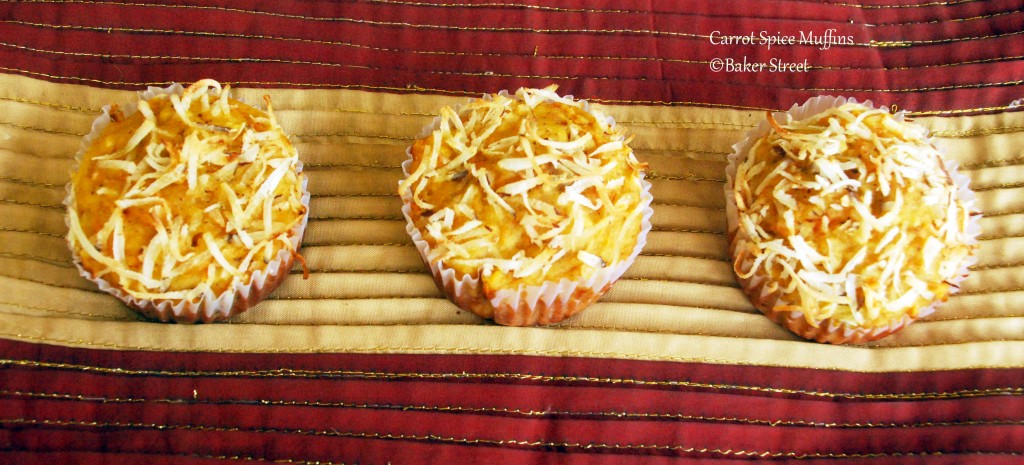 Muffin Monday: Round Up
Happy Baking!