This one is a return to roots of sorts. A divine recipe that doesn't need any meddling. Why? Because after 86 weeks of baking muffins you sometimes need a good ol' classic chocolate muffin to remind you that most time, simple works best.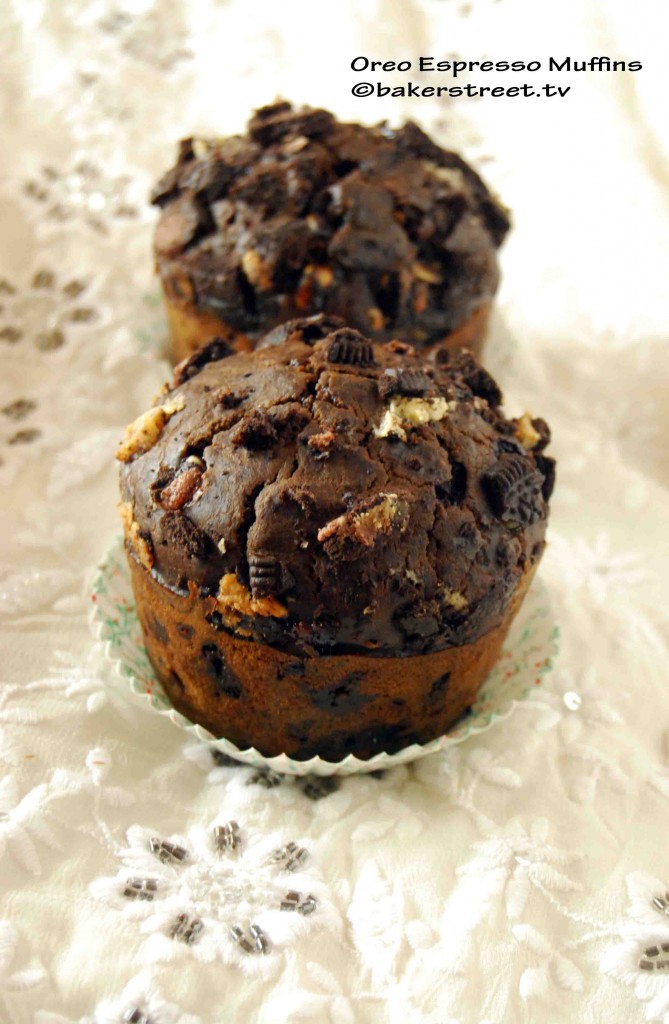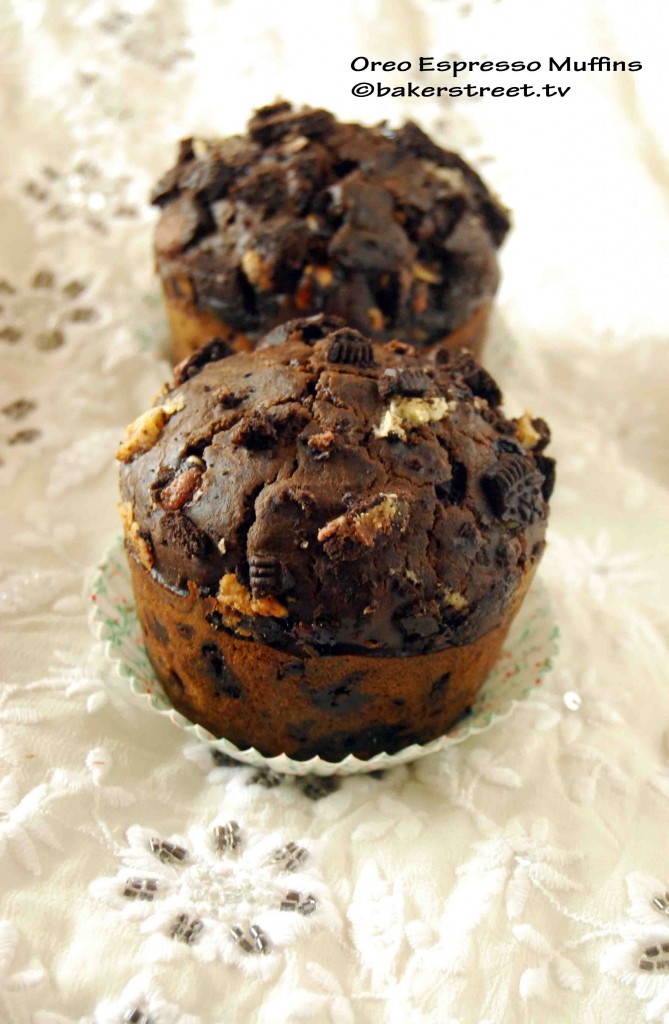 While the recipe is easily adaptable, I made no significant changes. I found these lovely black and white chocolate chips and switched the plain chocolate chip for them. I also added crushed Oreos in the batter and on top which served as a streusel and added a good amount of crunchiness to the muffin.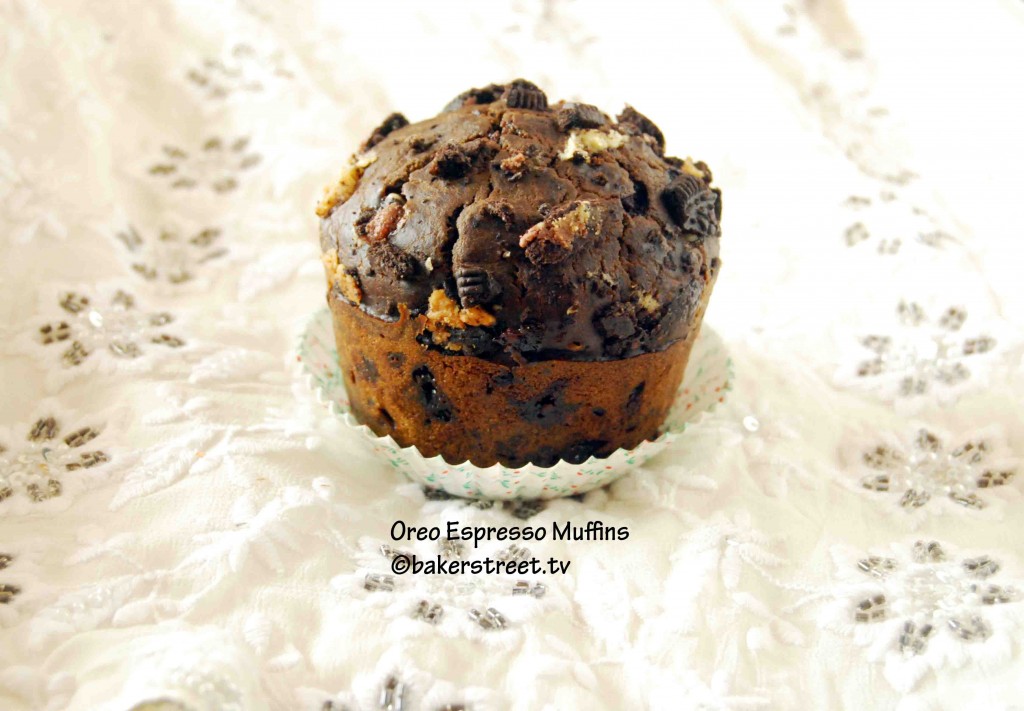 These cake-like muffins are packed with choco-goodness, a punch of espresso and Oreos: Perfect with that morning cuppa, no?
#MuffinMonday: Oreo Espresso Muffins
Author:
minimally adapted from serious eats
Ingredients
2 cups (10 ounces) all-purpose flour
½ cup (1½ ounces) cocoa powder
2 teaspoons baking powder
½ teaspoon baking soda
½ teaspoon salt
¾ cup (5¼ ounces) granulated sugar
2 large eggs
⅓ cup vegetable oil
1 cup plus 2 tablespoons milk
1 teaspoon pure vanilla extract
11/2 tablespoon espresso powder
1½ cups chocolate chips, divided
8 to 10 oreos, roughly chopped
Instructions
Adjust oven rack to middle position and preheat oven to 375°F. Spray standard muffin tin with non-stick pan spray. Sift flour, cocoa, baking powder, baking soda, and salt into medium bowl; set aside. In large bowl, whisk sugar with eggs until light, about 30 seconds. Whisk in oil, milk, vanilla, and espresso until combined.
Whisk dry mixture into wet mixture until just combined. Stir in 1 cup chips and half of the crushed oreos
Evenly divide batter between muffin cups and sprinkle with remaining chips and oreos. Bake until set, 17 to 19 minutes. Let muffins cool in pan 15 minutes, then remove muffins from tin and place on wire rack to cool.
#MuffinMonday: Round Up
Happy Baking!