A serious concoction of caramel, mocha and chocolate – this is no breakfast muffin. Today's recipe is being adapted from Baking Mad. My changes were simple but had great impact on the overall taste.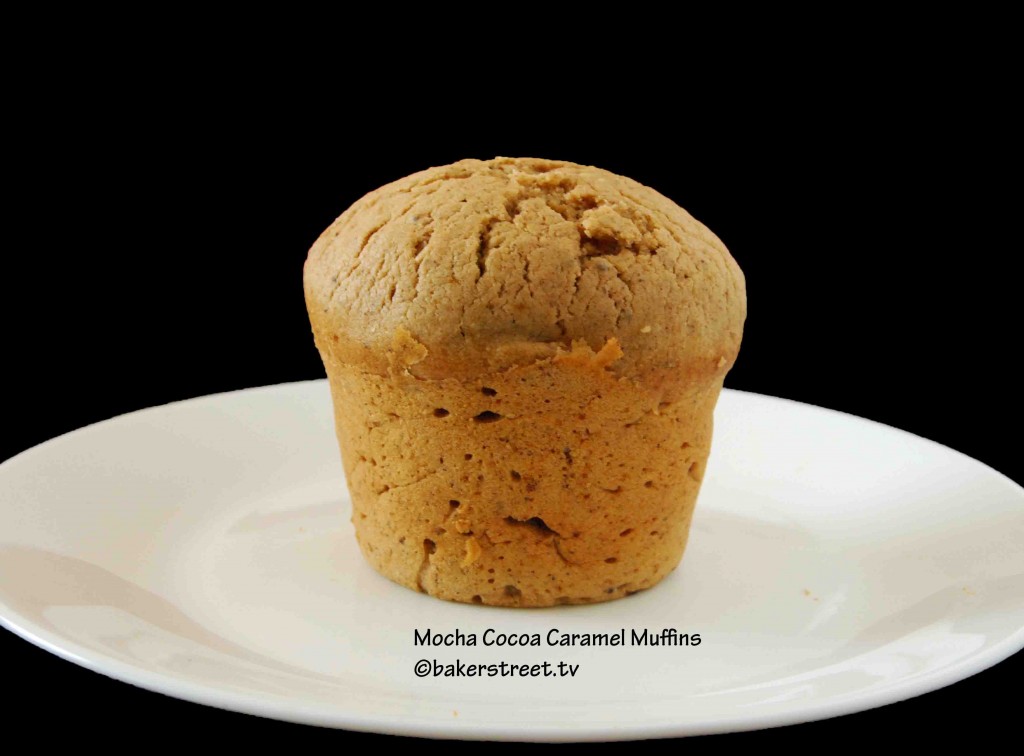 I used part flour and part cocoa to add the chocolate to the muffin. I used Hershey's caramel sauce instead of the caramel bits that the original recipe demanded. The milk was flavored with coffee and the muffin once out of the oven was topped with a luscious chocolate glaze.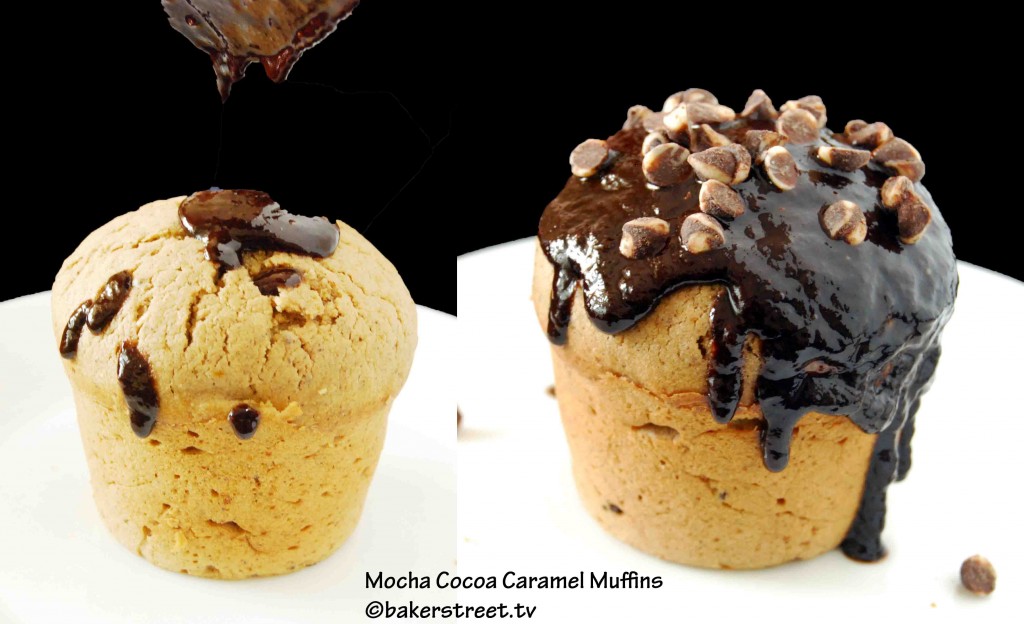 Over to the recipe – a marriage of divine chocolate, mellow caramel and strong coffee – the perfect dessert muffin.
#MuffinMonday: Mocha Cocoa Caramel Muffins
Author:
adapted from baking mad
Serves:
4 to 6 large muffins
Ingredients
110 grams butter
100 grams Golden Caster Sugar
150 ml milk combined with 11/2 tablespoons of espresso powder
2 Eggs beaten
1 tsp Vanilla Extract
250 grams Plain White Flour
50 grams cocoa powder
2 tsp Baking Powder
¼ cup caramel syrup ( I used hershey's)
Instructions
Preheat the oven to 150°C / gas 3, line a 6 hole muffin pan with liners.
In a large bowl beat together the butter, sugar, milk, eggs and vanilla extract until light and fluffy.
Add the flour and baking powder and beat until smooth.
Stir in the caramel syrup and spoon into the muffin cases.
Bake in the oven for 30­ to 35 minutes until firm to the touch. Cool for 10 minutes.
Glaze with melted chocolate and chocolate chips if desired.
#MuffinMonday: Round Up
Happy Baking!