Craving a little chocolate with your coffee? Try out these quick and easy mocha muffins with an overload of chocolate chips.
The addition of cocoa and chocolate chips yield a lovely chocolate-y batter which is balanced with espresso powder making these muffins perfect for breakfast, brunch, or a late night nibble.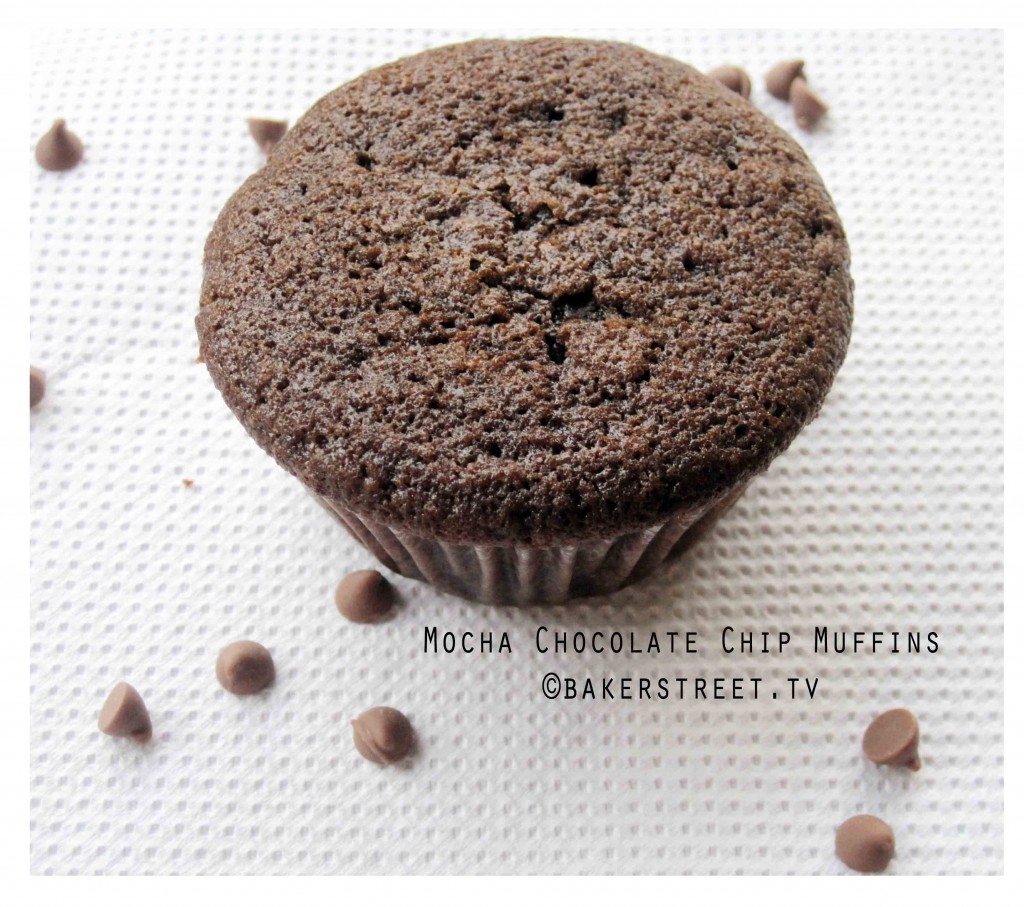 Ingredients
2 cups all purpose flour
1 cup + 2 tbsp sugar
2 tsp baking powder
½ tsp salt
½ cup butter
2 tbsp cocoa powder
1 tbsp instant espresso
2 large eggs
⅔ cup milk (any kind)
1 tsp vanilla extract
1¼ cups milk chocolate chips
Instructions
Preheat oven to 375F. Line a 12 cup muffin tin with paper liners.
In a large bowl, whisk together flour, sugar, baking powder, and salt.
Place butter in a small, microwave-safe bowl and melt. Stir cocoa power and espresso powder into melted butter while warm. Allow to cool for 1-2 minutes. In another small bowl, whisk together eggs, milk and vanilla.
Add butter mixture and egg mixture to the dry ingredients and stir until well-combined. Batter will be thick. Stir in chocolate chips.
Divide batter evenly between prepared muffin cups. Cups will be heaping with batter.
Bake for 19-22 minutes, until a toothpick inserted into the center of a muffin comes out clean.
Cool muffins completely on a wire rack.
#MuffinMonday: Round Up
Happy Baking!