Coconut was the pick of this week. The combination of vanilla and coconut is ancient and has its genesis in South-east Asian cuisine.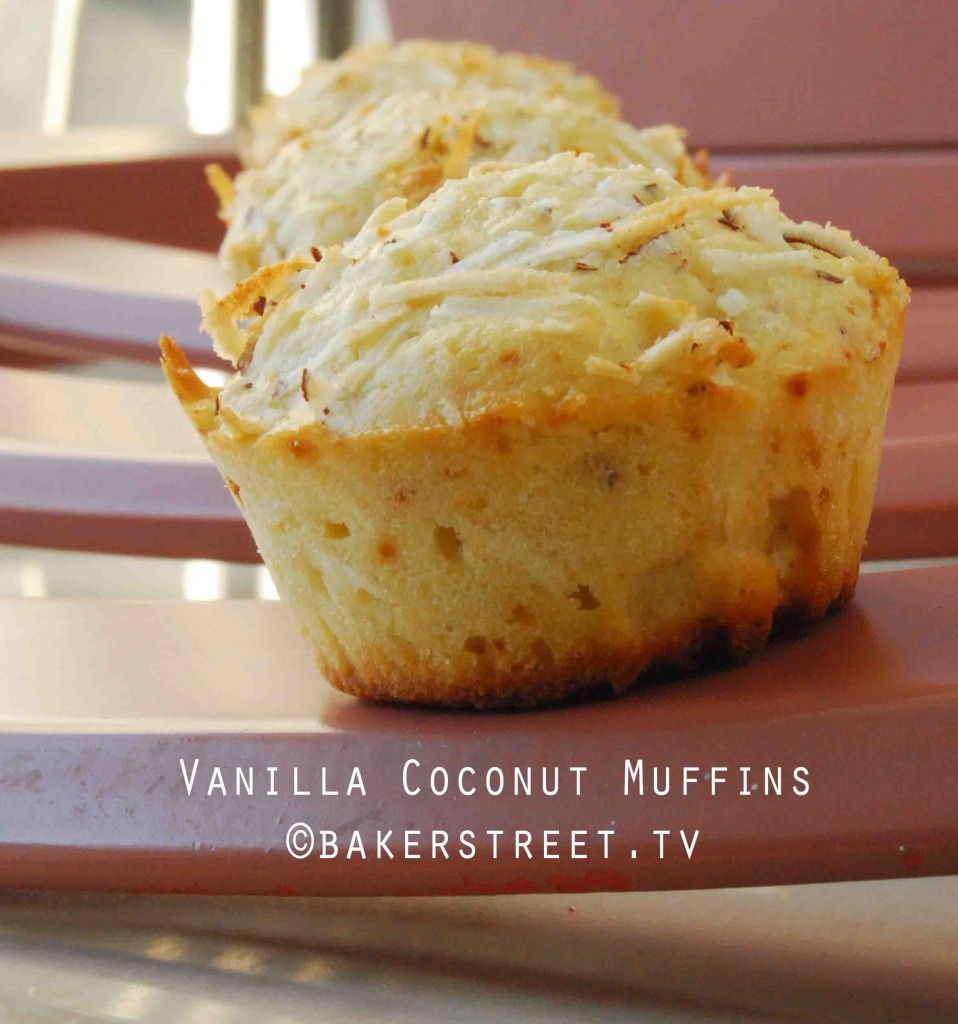 I used a combination of coconut milk, shredded coconut in the batter and sprinkled on top, and fragrant vanilla essence. A very basic recipe with a hint of the exotic for a perfect start to this maniacal Monday.
#MuffinMonday: Vanilla Coconut Muffins
Ingredients
2¼ cups all purpose flour
2 tsp baking powder
½ tsp salt
1 cup sugar
2 cups shredded coconut (sweetened or unsweetened)
2 large eggs
1 cup milk (regular or coconut)
1 tbsp vanilla extract
5 tbsp butter, melted
Instructions
Preheat oven to 350F. Line a 12-cup muffin tin with paper liners.
In a large mixing bowl, whisk together flour, baking powder, salt and sugar. Stir in shredded coconut.
In a medium bowl whisk together eggs, milk and vanilla extract. Make a well in the center of the dry ingredients and pour in egg mixture. Stir until the wet ingredients are almost fully combined and only a few streaks of flour remain.
Pour in the melted butter and stir until butter is completely incorporated and no streaks of dry ingredients remain.
Divide evenly into prepared muffin pan (cups will be quite full).
Bake for 25-28 minutes, or until a toothpick inserted into the center comes out clean.
Turn muffins out onto a wire rack to cool completely.
#MuffinMonday: Round Up
Happy Baking!