Now we're really innovating. No chocolate or caramel this week, we're going savory and not just regular savory, but seafood savory!
The original recipe is a rather simple lemon chive pepper muffin, and I thought it's time for a real  experiment. So I added one of my favorite foods: shrimp!
In the end: we had a giant Butter Garlic Shrimp and Cilantro Muffin!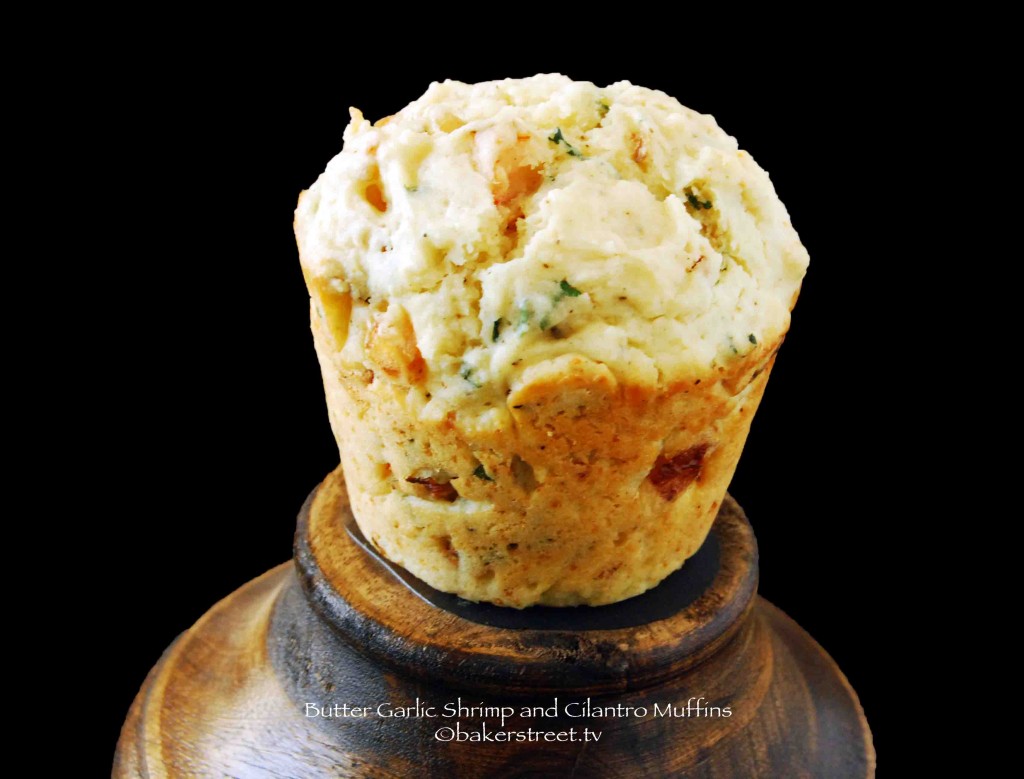 I used medium sized shrimp which were sautéed in a tablespoon of butter and 4-5 crushed garlic cloves. The cilantro replaced the chives, the tang of lemon and punch of pepper gave it that final touch of perfection.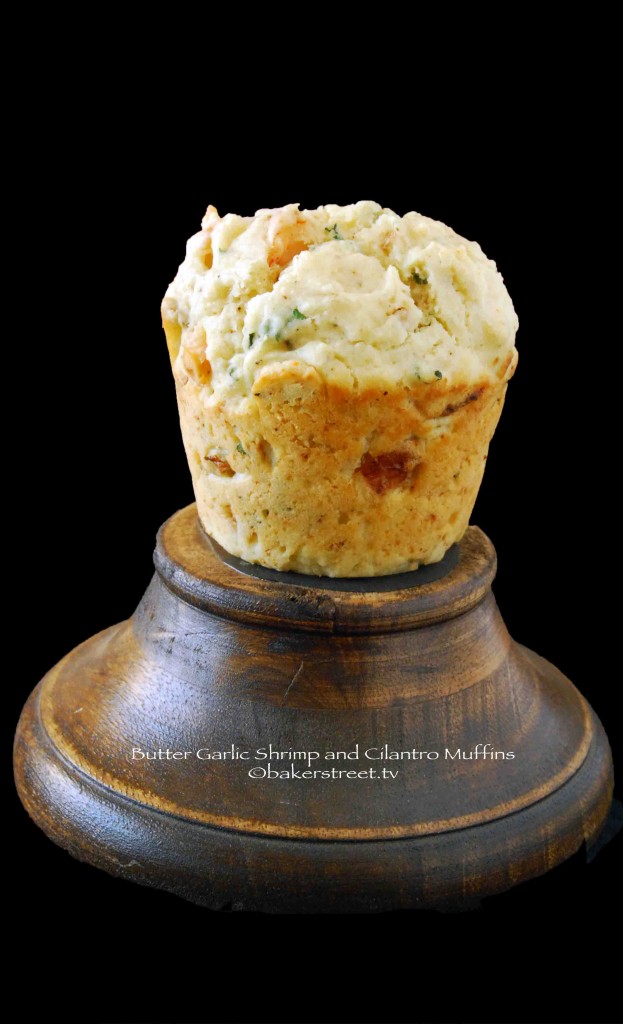 However, my greed to stuff in as many shrimps as possible into a single muffin led me to make giant muffins and it turns out this was a mistake. I'm going to make these smaller the next time so that they can be paired perfectly with a bowl of soup.
#MuffinMonday: Butter Garlic Shrimp and Cilantro Muffins
Author:
adapted from CD kitchen
Ingredients
For The Muffins:
2 cups all-purpose flour
½ cup sugar
3 teaspoons baking powder
1 teaspoon coarsely ground black pepper
½ teaspoon salt
1 tablespoon grated lemon peel
¼ cup chopped fresh cilantro
¾ cup milk
⅓ cup butter, melted and cooled
1 egg, slightly beaten
For the shrimp:
8 to 10 medium sized shrimp
4-5 cloves of garlic crushed
1 tablespoon of butter
salt
Instructions
Heat oven to 400F. Grease bottoms only of muffin cups or line with paper baking cups.
For The Shrimp:
Heat the butter in a heavy bottom pan and add the garlic. Saute it for a 20 seconds until fragrant and add the shrimp. Cook for 3-4 minutes till the shrimp is cooked. Add salt.
For The Muffins:
In medium bowl, combine flour, sugar, baking powder, pepper, salt, lemon peel and cilantro; mix well.
Add milk, melted butter, egg and shrimp; stir just until dry ingredients are moistened. Fill greased muffin cups ¾ full.
Bake at 400 F for 15 to 20 minutes or until light golden brown and toothpick inserted in center comes out clean. Cool 1 minute; remove from muffin cups.
#MuffinMonday: Round Up
Happy Baking!