I spent the last two weeks at the dentist. No. Two excruciatingly painful weeks at the dentist. Little or no food has passed my lips since then given the myriad instructions, "don't eat hot; don't eat cold; don't eat spicy; don't eat meat; don't eat." The only option I had left was steamed fish with herbs. Luckily, I like steamed fish with herbs.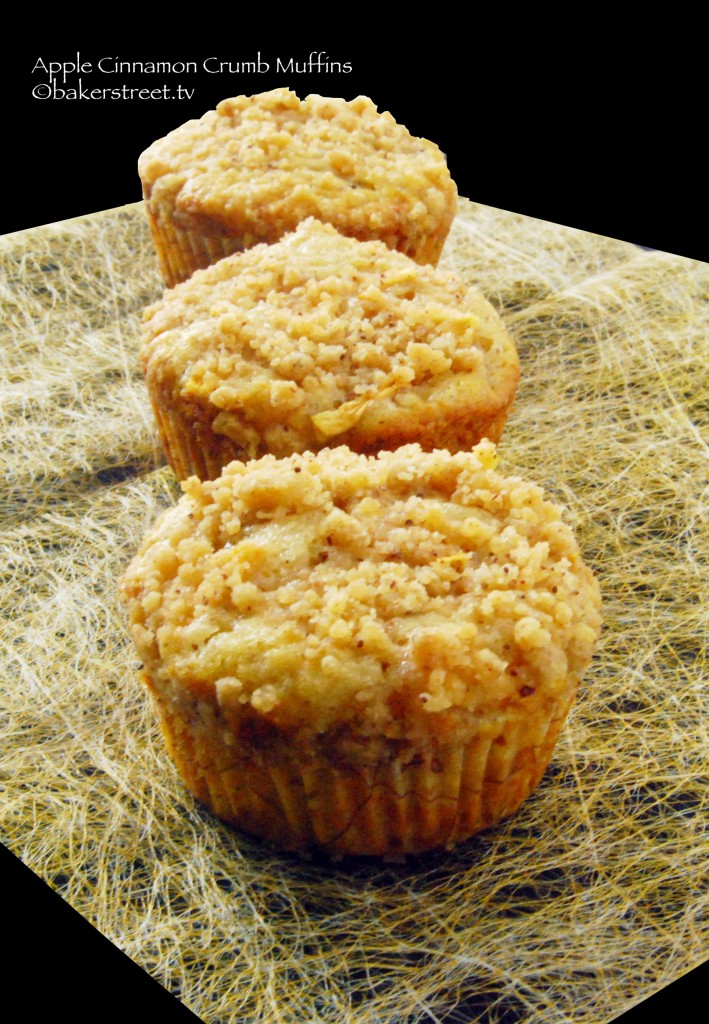 Now, on the road to recovery, I chose these decadent, soft muffins for this week's recipe which comes from Martha's kitchen (yes, Mrs. Stewart and I are on a first name basis. Ha.) I reformed her chunky apple muffins to my Apple Cinnamon Crumb Muffins for two reasons: 1. My teeth still hurt and I'm avoiding all things chunky and 2. My husband is not a big fan of apples (and not a fan of unscientific old proverbs either) so chunky would be a total turn off for him.
These muffins are tender and soft. I chopped the apple up into tiny pieces ensuring there's some in every bite. Also, reserved about 1-2 tablespoons and added it on top before sprinkling the crumb topping. I avoided the nuts entirely. The crumb topping was a simple whisk of cinnamon, butter, sugar, flour and butter and comes together quite easily.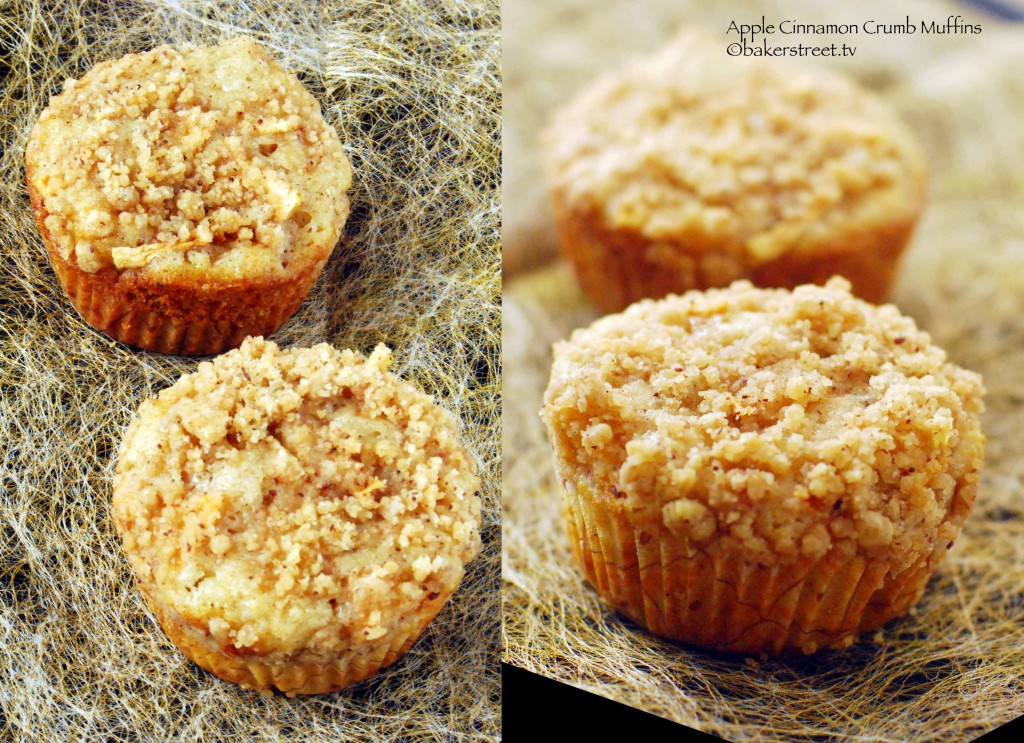 Over to the recipe: A sugary-cinnamon-y crumb topping, soft and tender muffins making just the perfect breakfast treat this morning.
#MuffinMonday: Apple Cinnamon Crumb Muffins
Author:
Adapted from Martha Stewart
Ingredients
FOR THE TOPPING
⅓ cup light brown sugar
¼ cup all purpose flour
½ teaspoon ground cinnamon
1 tablespoon butter, melted
3 tablespoons diced apples
FOR THE MUFFINS
1 large Granny Smith apple, peeled, cored, and chopped (keep 2-3 tablespoons of the chopped apple for the crumb topping)
1 cup sugar
2 cups all purpose flour
2 teaspoons baking soda
½ teaspoon salt
1 tablespoon cinnamon
2 large eggs
1 cup buttermilk
½ stick unsalted butter, melted
Instructions
Preheat oven to 400 degrees. Prepare a baking sheet with muffin cups.
FOR THE TOPPING
Combine all ingredients except apples in a bowl and mix with a fork until crumbs are formed. Refrigerate the mixture.
FOR THE MUFFINS
In a large bowl, whisk together the sugar, flour, baking soda, salt, and cinnamon in a large bowl. Add chopped apples.
In a measuring jug or small bowl, whisk together the eggs, buttermilk, and butter.
Gently add the egg mixture into flour mixture. Do not overmix.
Fill each muffin cup about ¾ full.
Top each muffin cup with apples and then the crumb topping
Bake in the oven for 16-18 minutes or until a toothpick inserted in the center comes out clean.
Remove from the oven and allow the muffins to cool slightly, about five minutes, before removing them from the pan. Transfer to a wire rack to cool.
Muffin Monday: Round Up
Happy Baking!