Did you know that July is National Ice Cream Month? In honor of this combined with this week's #SundaySupper theme Beat The Heat, I thought today was the perfect excuse to share with you a Baker Street original recipe: Blueberry Cheesecake Ice Cream.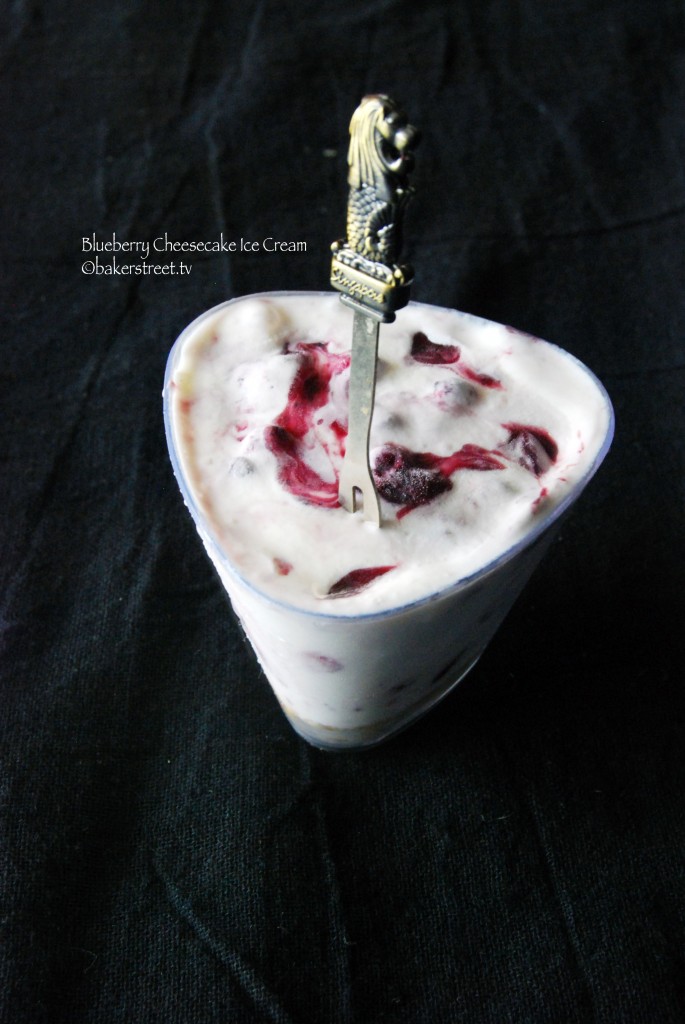 I served these for dessert last week for a dinner I hosted and decided to present it a little differently this time. I got individual disposable cups, made a little bit of a crust for the bottom, topped it with ice cream, adding a couple of fresh berries in the middle (for a berrilicious surprise) and freezing until it was ready to serve. Wrap it up with a tiny fork and it makes for a perfect lunch time treat at work too.
The recipe is quite easy. Demands simple ingredients, has no eggs and its quite versatile. The custard comes together quickly. I actually landed up making a quart and splitting it into half, the unused bit was used up to make a Cookies and Cream Cheesecake Ice Cream. (Click here to view the post.). If you're going to split the ice cream in half to use it up for two different flavors, make sure you don't add the zest or juice of lime. That allows room for more options. In my opinion, one of the best ways to enjoy this creamy ice cream is with fresh berries.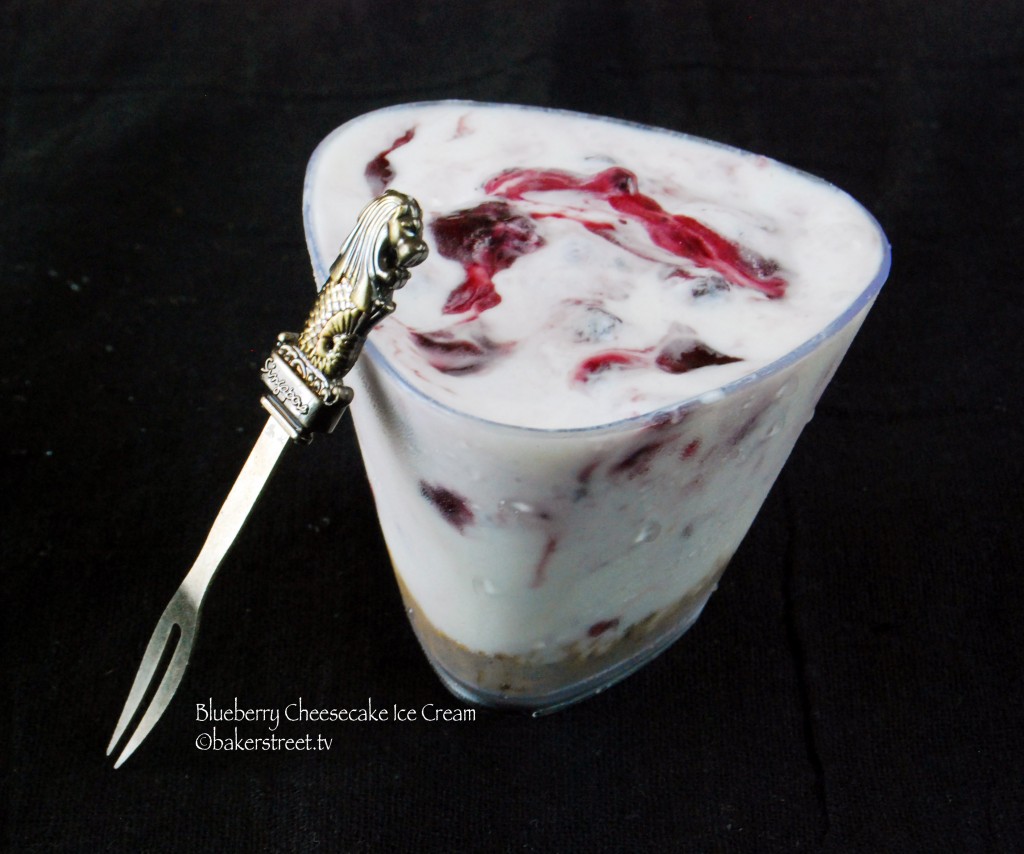 Over to the recipe: Rich, creamy and indulgent : Blueberry Cheesecake Ice Cream
Blueberry Cheesecake Ice Cream
Recipe type:
Ice Cream, Dessert
Serves:
approximately 1 quart
Ingredients
8 oz cream cheese, softened
1 cup sugar
½ teaspoon vanilla extract
½ cup milk
1 cup heavy cream
Zest of lime (optional)
Tiny Tiny pinch of salt
⅓ cup of blueberry compote
Instructions
In a measuring jug combine the milk, heavy cream, salt and vanilla extract.
In a large bowl, beat the sugar and the cream cheese together until smooth and creamy. Add in the zest of lime. (If using)
Add in the cream mixture and beat on medium speed until you have a thick and smooth consistency.
Refrigerate the custard for a minimum of 4-6 hours or preferably overnight.
Churn the chilled mixture according to your ice-cream maker's instructions.
To Assemble:
Add a third of the ice cream mixture in the air tight container, pour a thin layer of the blueberry compote and repeat the process ensuring you have an ice cream layer on top. Gently give it a swirl if you like and
Freeze for at least 2 hours before serving. Top with fresh blueberries.
The Ice Cream Blog Hop is still open till July 31. So come along and share your ice cream/sorbet/popsicle recipes with us.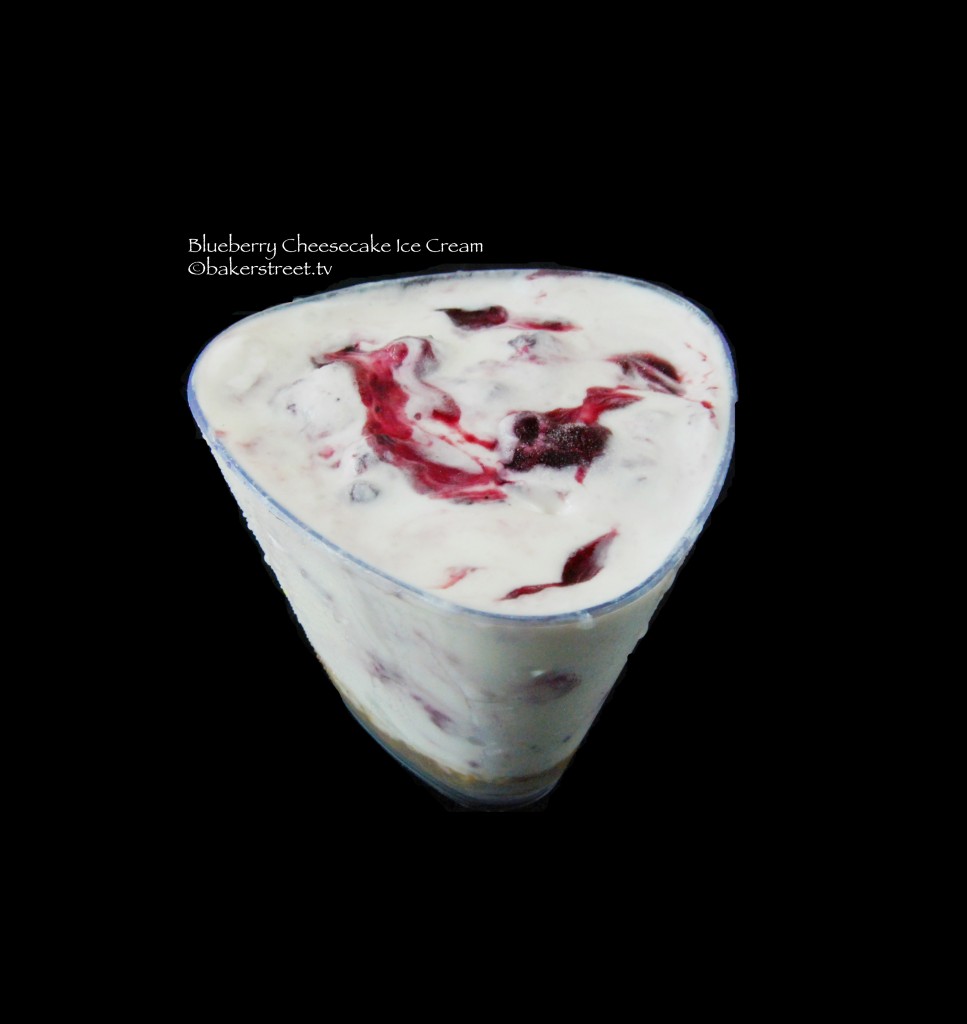 Looking for more ideas to #BeatTheHeat. Come on over, we have quite spread this sunday.
#BeatTheHeat Appetizers:
#BeatTheHeat Salads, Soups, & Sides:
#BeatTheHeat Main Dishes:
#BeatTheHeat Desserts:
#BeatTheHeat Drinks & Cocktails:
Wine Pairings Provided By: ENOFYLZ