I have a lemony berry loaded muffin for you this Monday.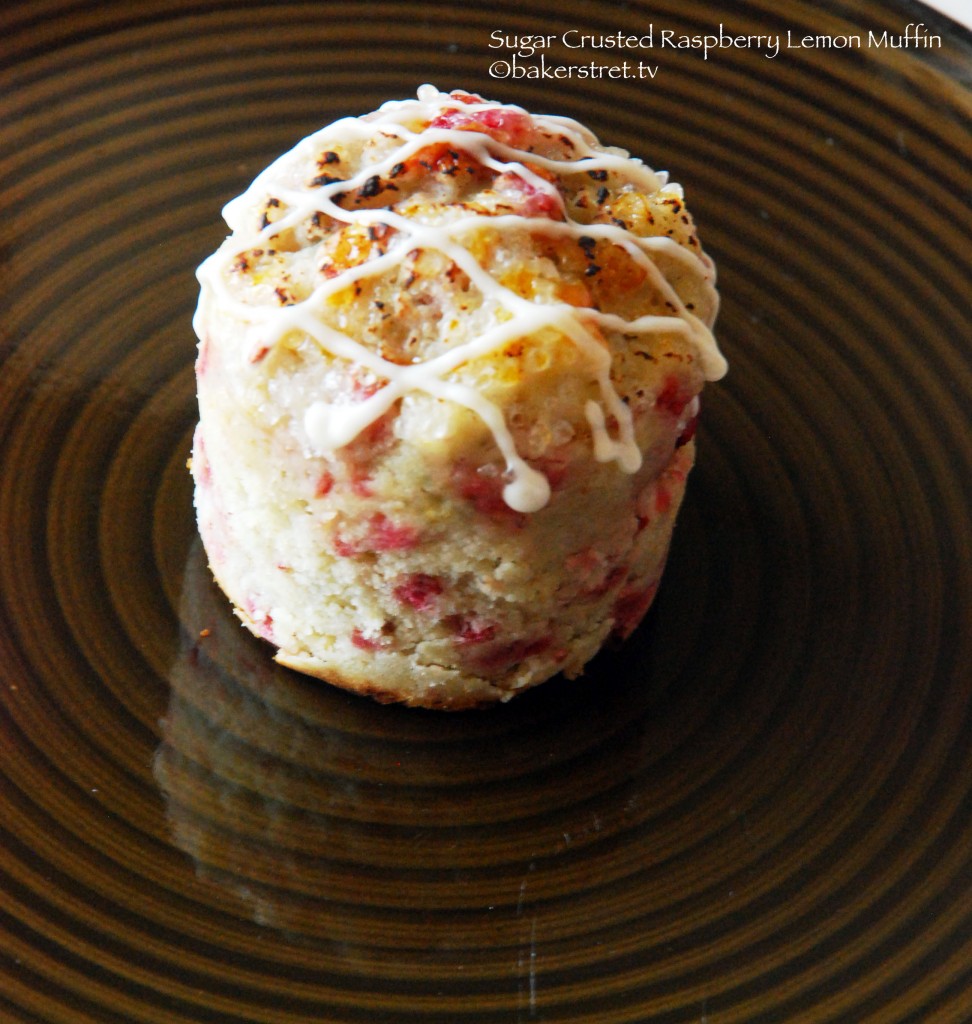 The recipe hails from Real Simple. I made the littlest of changes. First, I added zest and juice of half a lemon. Anything more and it would have overpowered the berries. Next, I squished the raspberries and spread it evenly instead of leaving them whole. The sugar crust turned out disappointing, not achieving the color and texture I was hoping for. But that was easily remedied by using a blow torch to caramelize the sugar and giving it a slight white chocolate drizzle. Lastly, I baked them in slightly bigger cups than specified, making it look like mini breakfast cakes.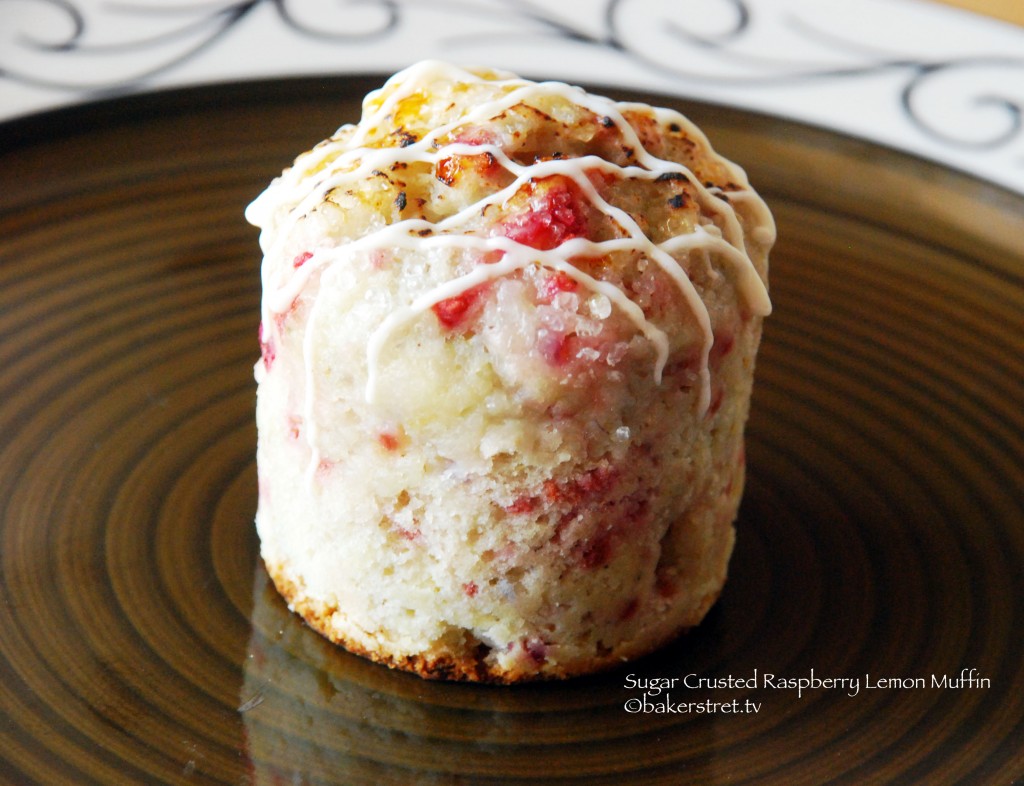 Over to the recipe: Laced with berries, a hint of lemon, caramel crunchy topping making for just the perfect breakfast treat.
Muffin Monday: Sugar Crusted Raspberry Lemon Muffins
Recipe type:
Muffin, Dessert
Ingredients
2 cups all-purpose flour
¾ cup sugar
2 teaspoons baking powder
¼ teaspoon salt
½ cup (1 stick) unsalted butter, melted
¾ cup whole milk
1 large egg
Zest and juice of half a lemon
¼ teaspoon vanilla extract
1½ cups fresh raspberries
Instructions
Heat oven to 400° F. Line a 12-cup muffin tin with paper liners or coat it with cooking spray, vegetable oil, or butter.
In a medium bowl, combine 1¾ cups of the flour, ½ cup of the sugar, zest of lemon, the baking powder, and salt. Add the butter and combine. In a second bowl, whisk together the milk, egg, and vanilla and juice of lemon. Gradually add the milk mixture to the flour mixture and stir until just combined; the batter will be lumpy. Toss the berries whole with the remaining flour in a bowl. Gently fold the berry mixture into the batter.
Fill each muffin cup ¾ full. Sprinkle the batter with the remaining sugar. Bake for 17 to 20 minutes or until a toothpick inserted into the center of a muffin comes out clean. Transfer pan to a wire rack to cool for 10 minutes. Serve warm.
Notes
In case you're squishing the berries like I did, you don't need to mix them in with the flour.
Muffin Monday: Round Up
Happy Baking!