I'm sharing one of my all time favorite recipes with you today, a Blueberry White Chocolate Coffee Cake. This one nearly made it to the berry blog hop announcement post but then the Strawberry Cheesecake Ice Cream stole the show.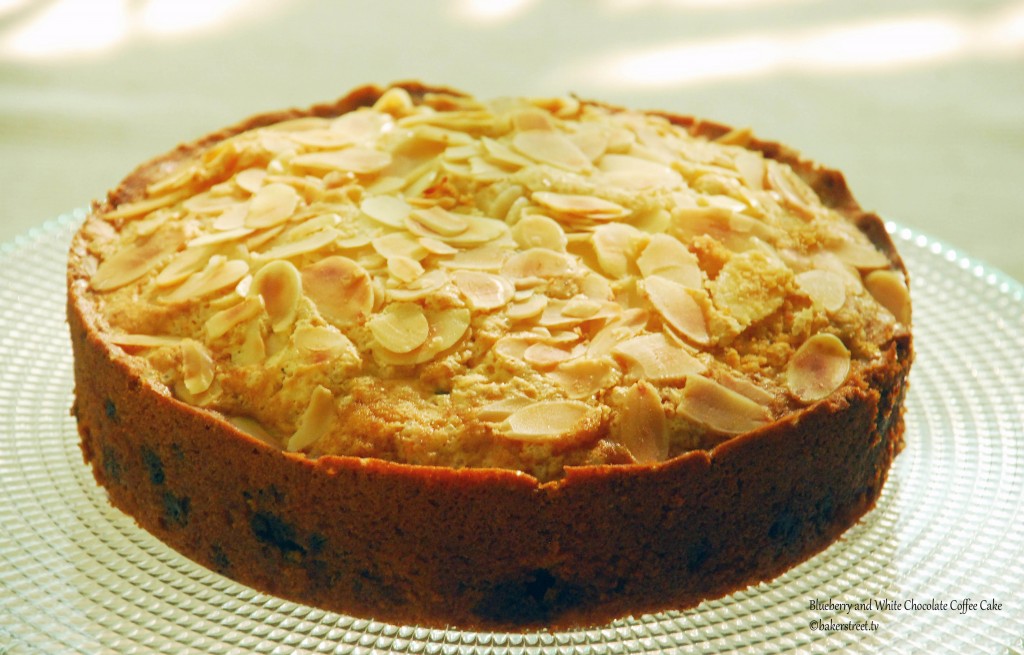 If you're the kind of person who likes to kickstart your day with dessert, then I'd like to recommend this cake. It's not too sweet, has nibbles of white chocolate, tart berries and crunchy almond topping. Occasionally I like throwing in half a cup of chopped hazelnuts.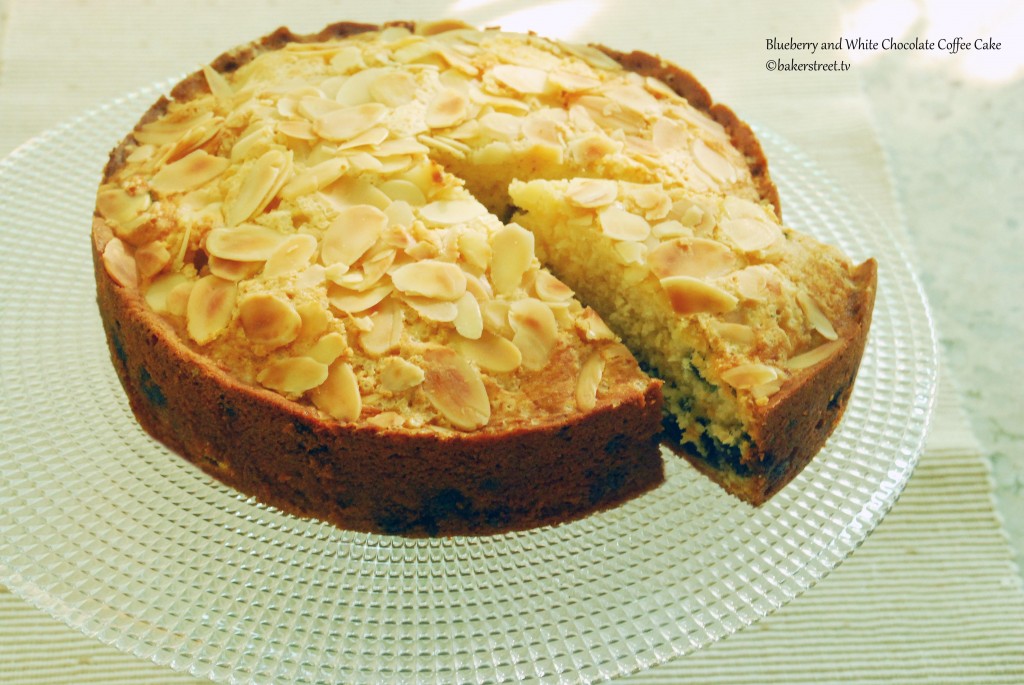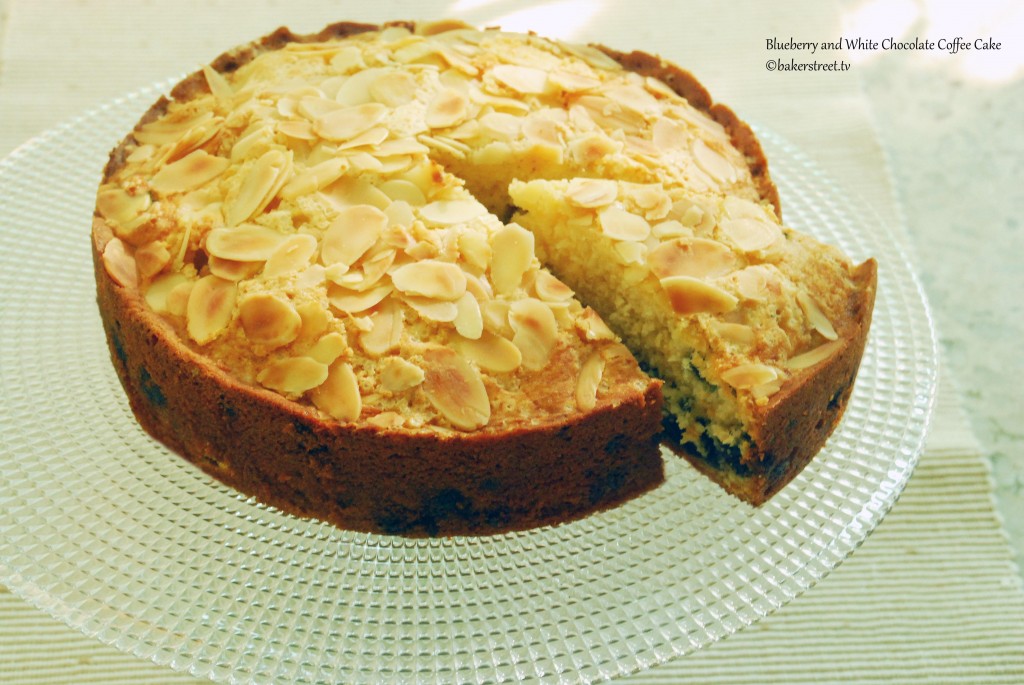 I love baking coffee cakes and this one is so simple you can prep it in about 10 minutes, bake it in 30 and serve it 10 minutes later. It's also the perfect last-minute treat for unexpected guests.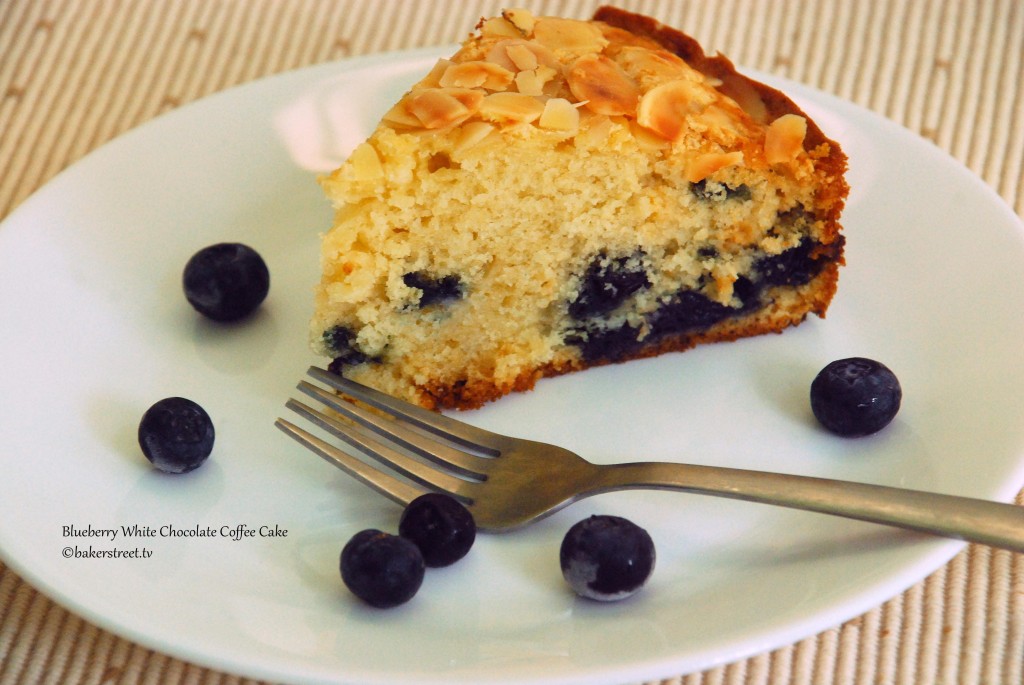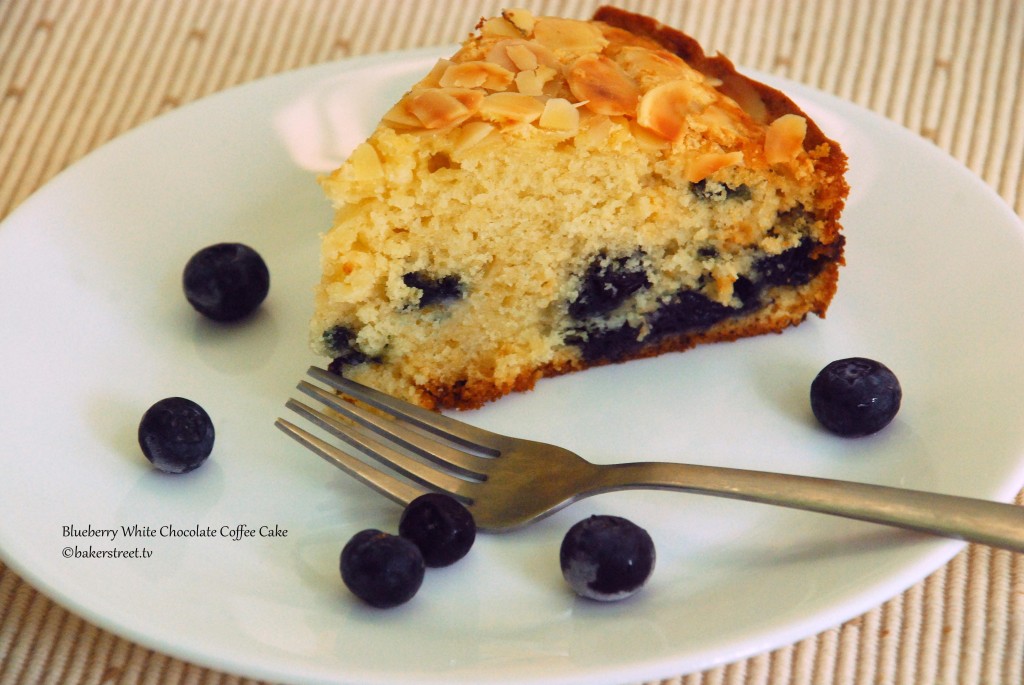 Over to the recipe: Tart berries enveloping tiny sweet nibbles of white chocolate in a simply divine cake.
Blueberry White Chocolate Coffee Cake
Author:
from baking bites
Recipe type:
Cake, Coffee Cake, Dessert
Ingredients
2 cups all purpose flour
1 tsp baking powder
½ tsp baking soda
¼ tsp salt
¼ cup butter, room temperature
1 cup sugar
1 large egg
1 tsp vanilla extract
¼ tsp almond extract
1 cup buttermilk
1 cup blueberries, fresh or frozen
½ cup chopped white chocolate or white chocolate chips
1½ tbsp coarse sugar
¼ cup chopped almonds
Instructions
Preheat oven to 350F. Line a 9-inch round or square baking pan with aluminum foil and lightly grease.
In a medium bowl, whisk together flour, baking powder, baking soda and salt.
In a large bowl, cream together butter and sugar until light and fluffy. Beat in egg and vanilla and almond extracts until smooth. Stir in about one half of the flour mixture, followed by the buttermilk and then the rest of the flour mixture. Stir only until just combined. Fold in berries and white chocolate chips to evenly distribute them. Pour batter into prepared pan and spread into an even layer. Sprinkle with coarse sugar and chopped almonds.
Bake for 40-45 minutes, or until a toothpick inserted into the center of the cake comes out clean.
Cool completely before slicing.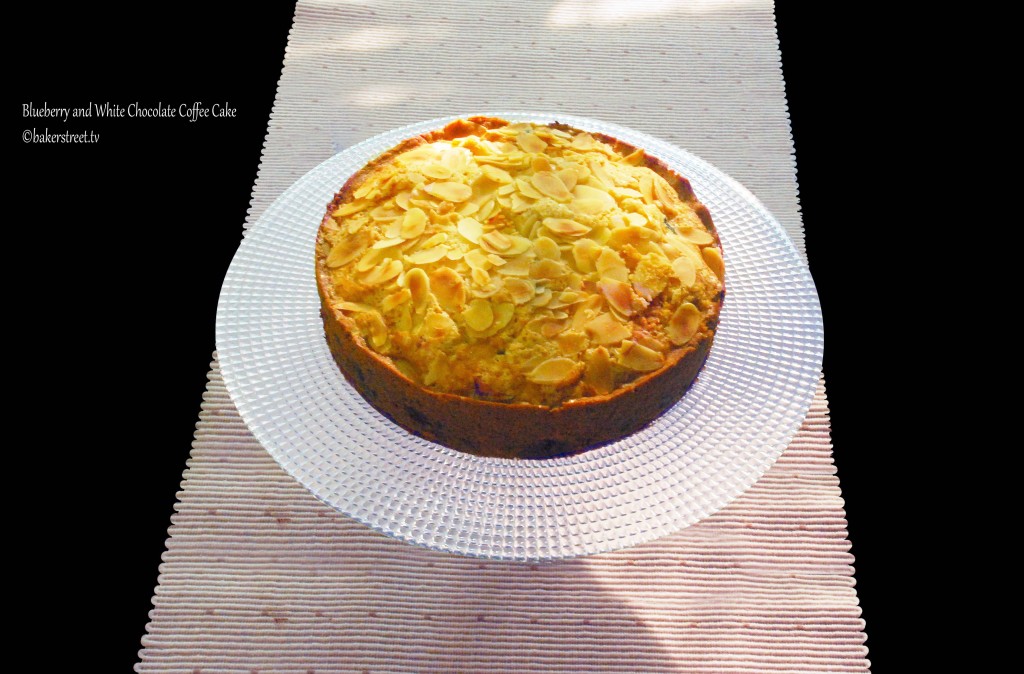 Happy Baking!