Chocolate + Nutella + Peanut Butter = Trinity of Sin!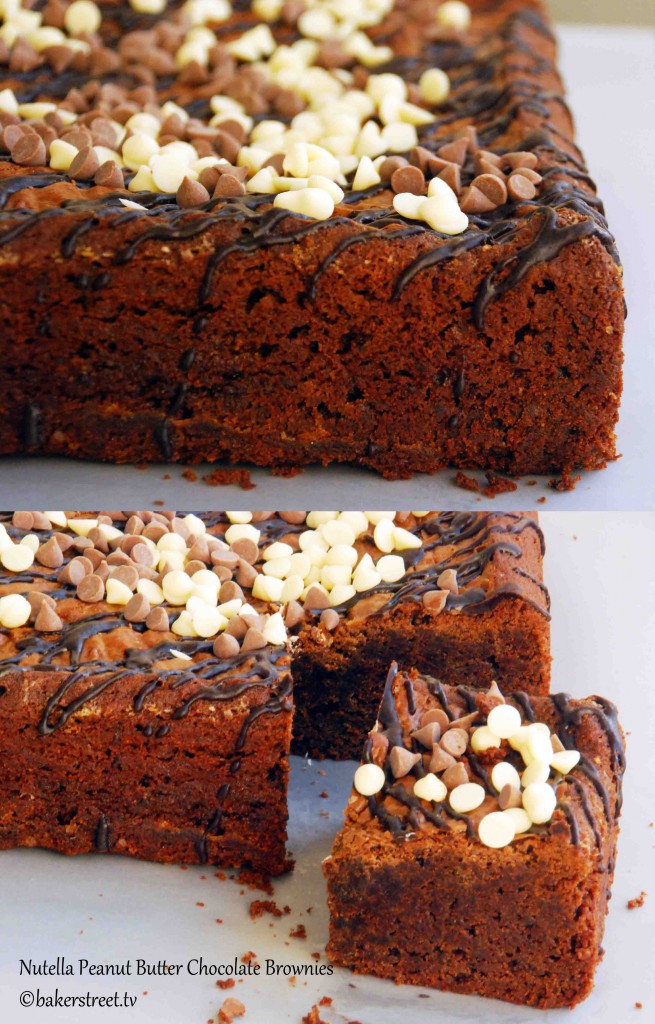 This is not just another brownie recipe. Brace yourself for I have a nutellicious, peanut butter-laced, chocolate chip-strewn brownie. If you are a gooey brownie lover then this one is tailor made for you. I just gave it a simple chocolate glaze and threw over it a couple of bittersweet and white chocolate chips. Serve this with some mocha ice cream for instant nirvana!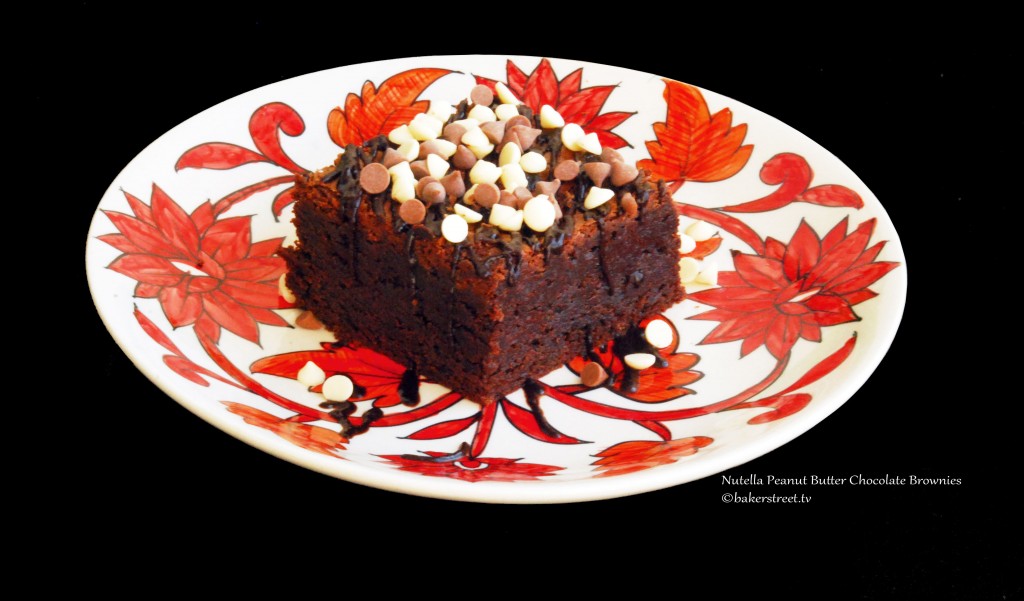 Over to the recipe: Gooey, melt in mouth chocolate brownies made with dark cocoa, Nutella and Peanut Butter. Sin is in.
Nutella Peanut Butter Chocolate Brownies
Author:
minimally adapted from culinary in the country
Recipe type:
Brownies, Dessert
Ingredients
1 cup butter
2 cups sugar (I recommend using granulated)
2 teaspoons vanilla extract
4 large eggs at room temperature
1 cup all-purpose flour
¾ cup good quality cocoa (I prefer hershey's)
⅛ tsp salt
½ teaspoon baking powder
½ cup Nutella
½ cup peanut butter
Instructions
Preheat the oven to 350F.
Prepare a glass 9 by 13-inch baking dish with cooking spray.
Melt the butter over very low heat; when melted remove from heat and gently pour into a large bowl. With a wooden spoon stir in the sugar and vanilla. Add the eggs 1 at a time, beating well after each addition.
Add flour, cocoa, baking powder and salt in a medium bowl and whisk together. Combine the flour mixture slowly to the butter, sugar, and egg mixture – mix well.
Mix the peanut butter and Nutella in a small microwave safe bowl, and heat until it reaches a runny consistency. Stir the mixture into the batter; then pour it into the baking dish.
Bake for 25-30 minutes until a toothpick pressed in the center comes out with crumbs attached
Allow to cool completely before cutting.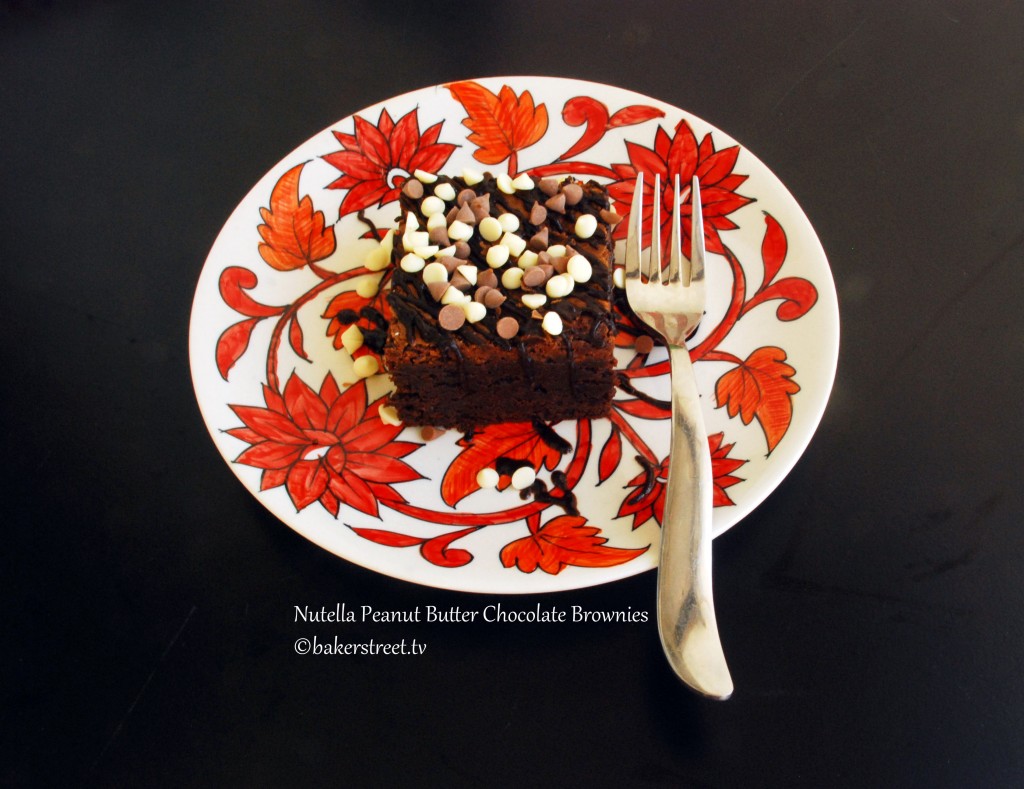 Happy Baking!