This happens to be just one of those recipes that you could make in your sleep. All it requires is a single bow, basic pantry staples and all of 7 minutes to prep the batter before you shove it into an oven.
My Hazelnut Almond Raspberry Muffin is an adaptation of the Hazelnut Plum Muffin, yet another recipe from Women's Weekly.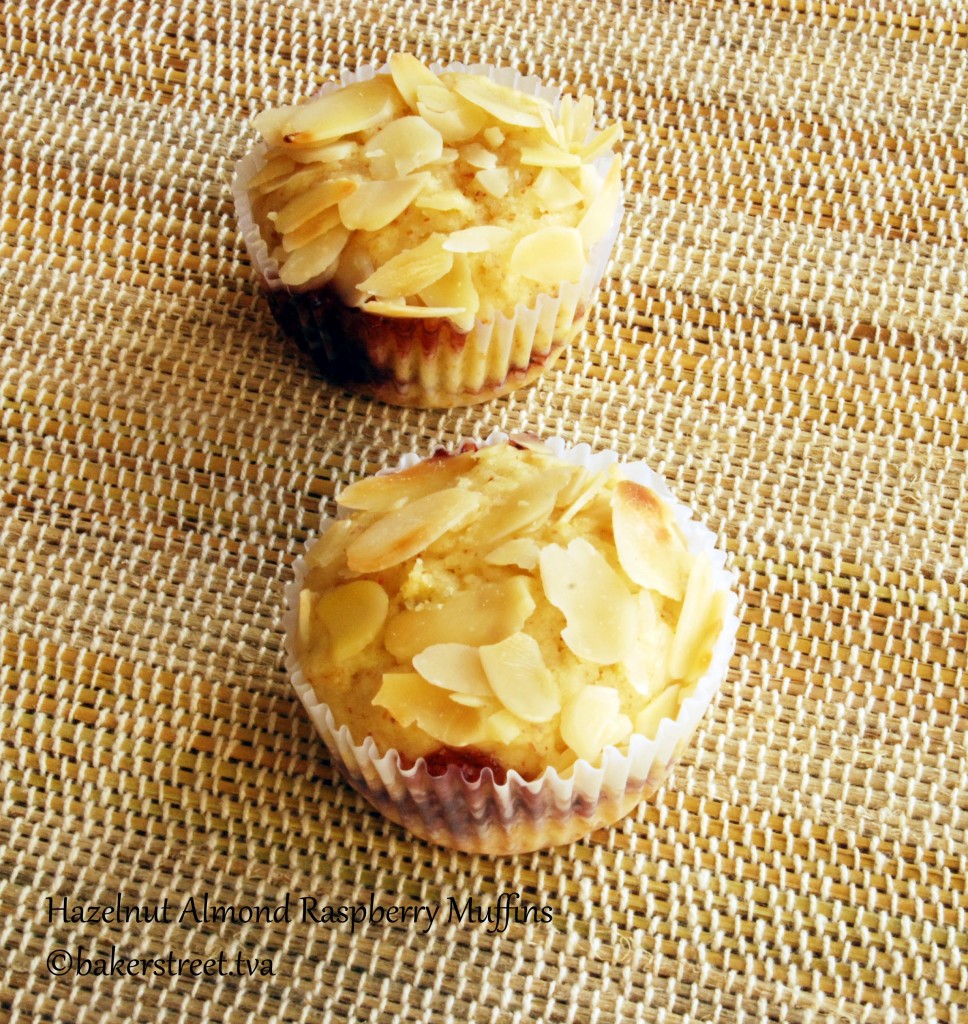 Changes and variations: Besides increasing the amount of hazelnut meal, I also added almonds, replacing a part of the self raising flour, giving the base a lovely nutty texture. I used raspberry jam for the filling and topped each muffin with finely chopped blanched almonds.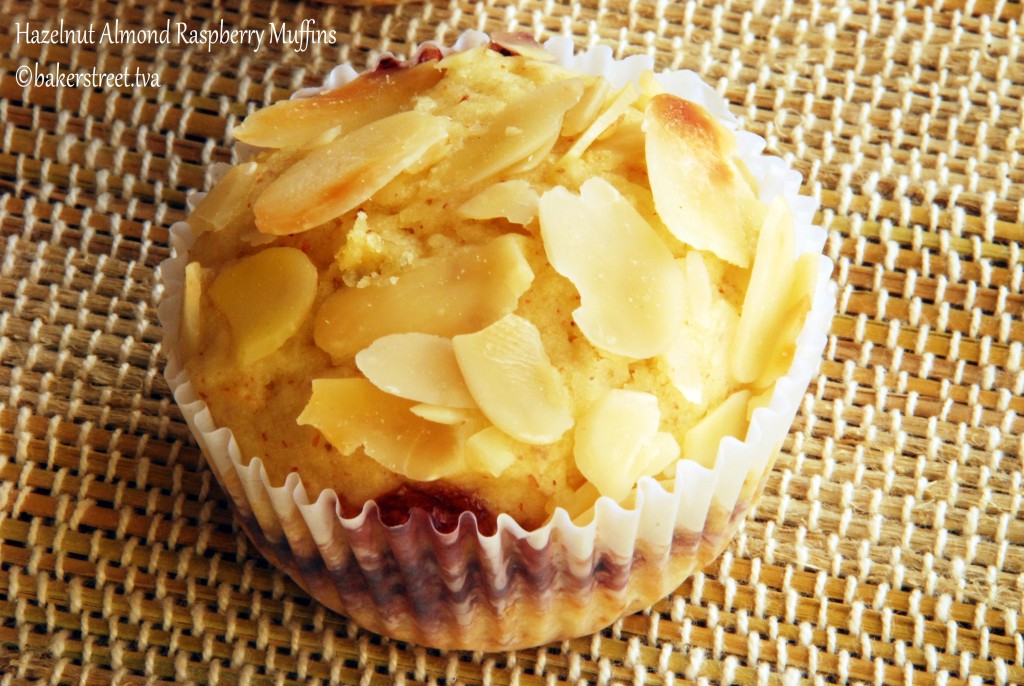 Over to the recipe: Light, airy and doubly nutty with a raspberry jam surprise in every bite.
Muffin Monday: Hazelnut Almond Raspberry Muffins
Author:
from women's weekly
Recipe type:
Muffins, Dessert
Ingredients
90 grams butter, melted
13/4 cups self raising flour
½ cup almond meal
¾ cup hazelnut meal
⅔ cup caster sugar
1 egg, beaten lightly
1 cup milk
½ cup raspberry jam
Instructions
Preheat oven to 200F
Grease a 12 hole muffin pan or line with muffin liners
In a large bowl, combine butter, flour, hazelnut meal, almond meal, sugar, egg and milk.
Spoon half of the muffin mixture into the prepared pan and make a well in each muffin, spoon in rounded teaspoons of jam and top with remaining muffin mixture
Bake for 18-20 minutes.
Muffin Monday: Round Up
Happy Baking!