Starting off the year with a little zing, we're onto a #citruslove this month and we invite you to share any citrus recipes you've blogged about this month with us.
Very recently a friend asked me for a basic cheesecake recipe and she had but one simple request: "Please make it basic. For a noob." Not five minutes later, my 16-year-old cousin calls me whilst am in the midst of a management meeting. She's standing in a store, she says, "can you quickly list out ingredients I need to buy to bake a cheesecake?" The final straw was an email from a reader of my blog who wanted to know how to omit the pumpkin in from the pumpkin cheesecake recipe so that she could enjoy a basic cheesecake. Erm, what?
Result: this post. Cheesecake 101. Not difficult to bake, no need for fancy ingredients, and easily adaptable.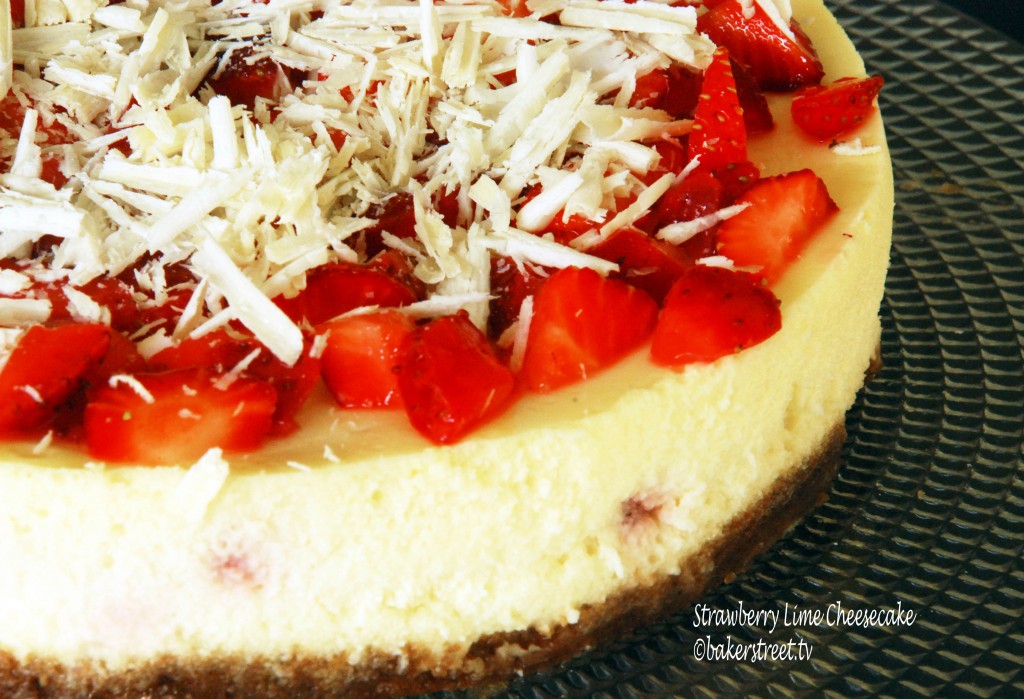 Prep talk:
There are few basic rules that you should keep in mind while baking a cheesecake. Before you begin, make sure all the ingredients are at room temperature. The oven should be preheated and the water in the bain marie must be warm. Use a springform baking tin and I recommend an additional lining of parchment or tin foil to avoid batter leakage and preventing water from the bain marie seeping into the tin. The recipe can easily be doubled or tripled depending on your requirement.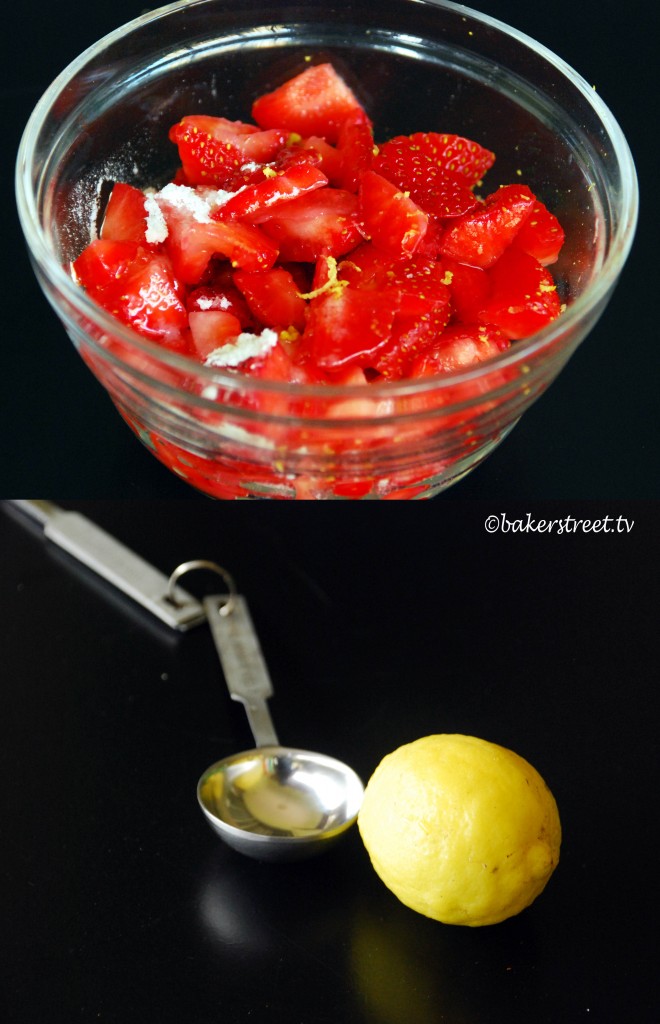 The crust:
This really depends on what you like. You could choose between store-bought or homemade graham crackers or digestive biscuits. I usually use whole wheat digestive biscuits or the occasional homemade graham crackers (step by step recipe coming up soon…)
The crust has 3 simple ingredients: Butter, sugar, and crackers (or in our case, biscuits.)
Combine digestive biscuits, sugar and melted butter in a food processor and blitz till crumbly and the mixture clumps together when held together. Press crumbs into bottom evenly with the tip of your fingers or the back of a spoon of prepared pan. You could also press them slightly upsides if you like.

Changes and Variations: I usually like to add a hint of cinnamon in my crust but that is a matter of personal choice and can be avoided if you're allergic or just don't feel like it. If you're baking a cookies and cream cheesecake, then substitute the crackers or biscuits with Oreo cookies and avoid the sugar. Don't skip the butter because you need the cookies to come together at the base and the butter will enable that. Use gingersnaps to make a crust and use it for a pumpkin cheesecake. The crust can be made with almond or hazelnut flour too but for keeping it simple, we're focusing on digestive biscuits, butter, sugar and some cinnamon. While preparing the filling bake the crust in a preheated oven for 10 minutes until the edges are slightly brown and toasty.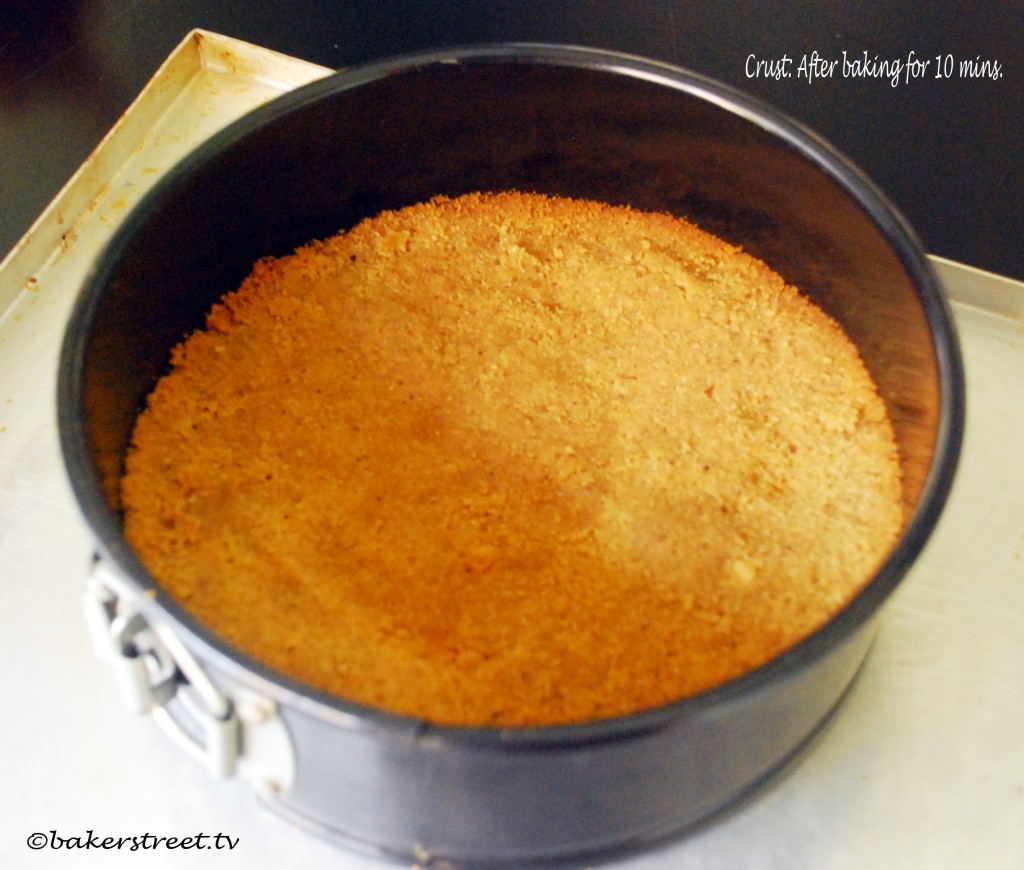 The Filling:
Mix vanilla, lime zest and juice and set aside. Start off by beating the cream cheese (Make sure it's at room temperature) until its creamy and free of lumps. Scrape down the sides of the bowl if required and gradually add the sugar and beat until smooth. Reduce mixer speed to low and add eggs, one at a time, scraping sides of bowl after each egg is added. Add vanilla mixture and beat just until smooth. (Note: If you want a vanilla cheesecake sans the lime, omit juice and zest entirely)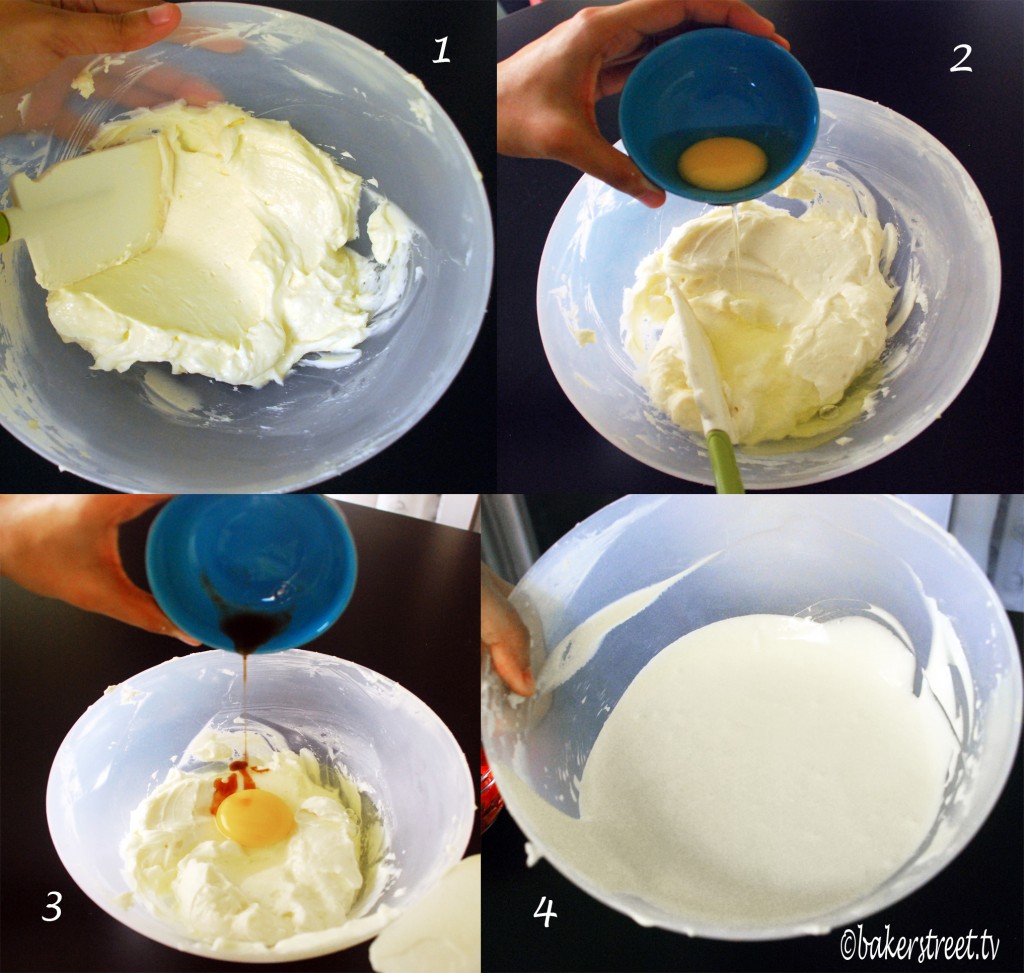 My #Citrus Variation:
There are a zillion possibilities beyond the basic cheesecake. But I'm focusing on citrus today and sharing a Strawberry Lime Cheesecake. We're adding the zest and juice of one lime along with the vanilla essence.
For the strawberries: Hull, clean and chop strawberries, toss in 2 tablespoons of sugar and a zest of orange.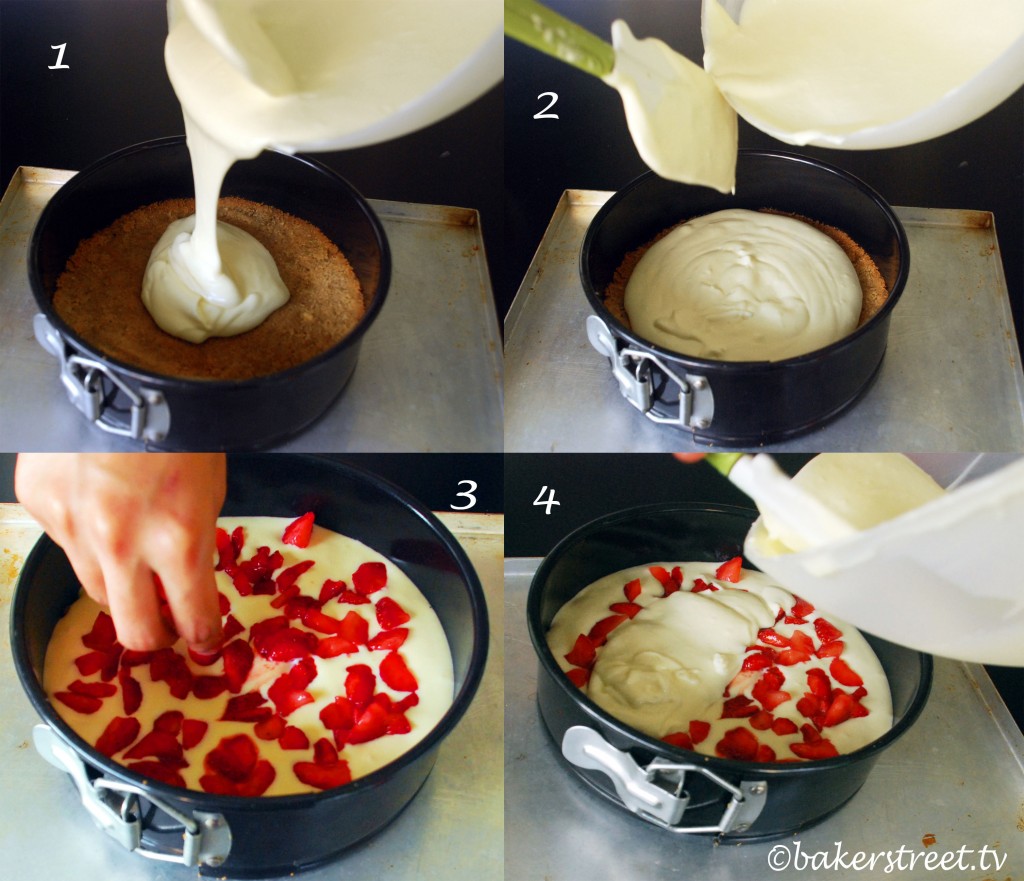 While transferring to the pan, pour half the batter, spoon the strawberry filling and then pour the rest of the batter. Ensure the filling does not touch the ends. Run a knife through the batter to give it a swirl effect.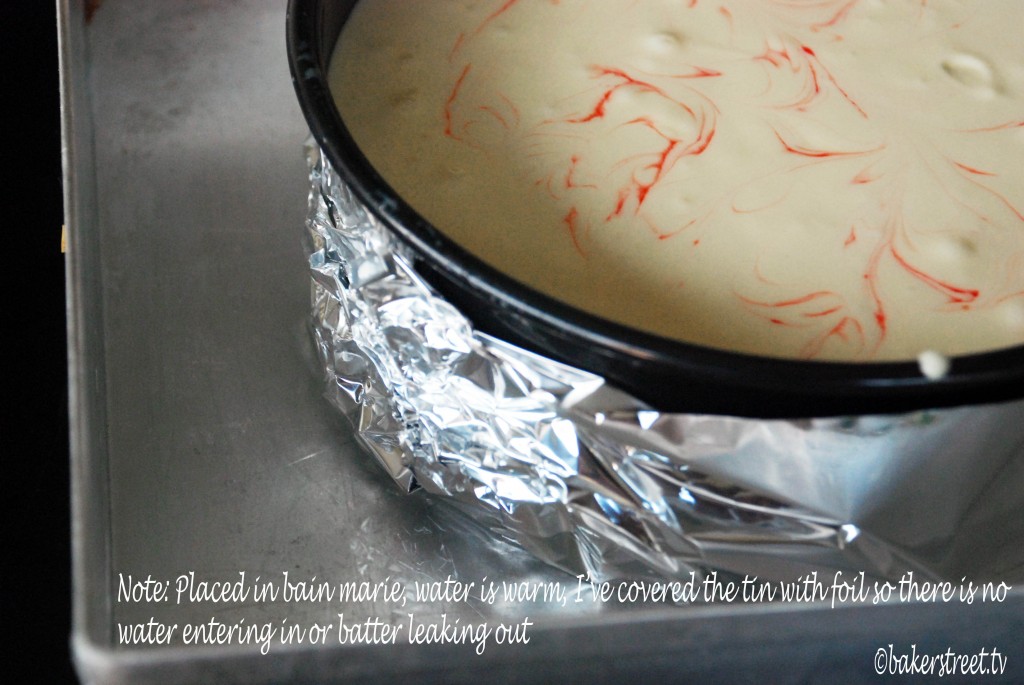 Baking the cheesecake:
Bake 35 to 40 minutes or until cake edge is set and center still jiggles. Turn off the oven and let it sit inside for an hour. Next, take out the cheesecake from oven and let cool to room temperature before refrigerating. Plan to refrigerate for at least 4 hours or preferably overnight.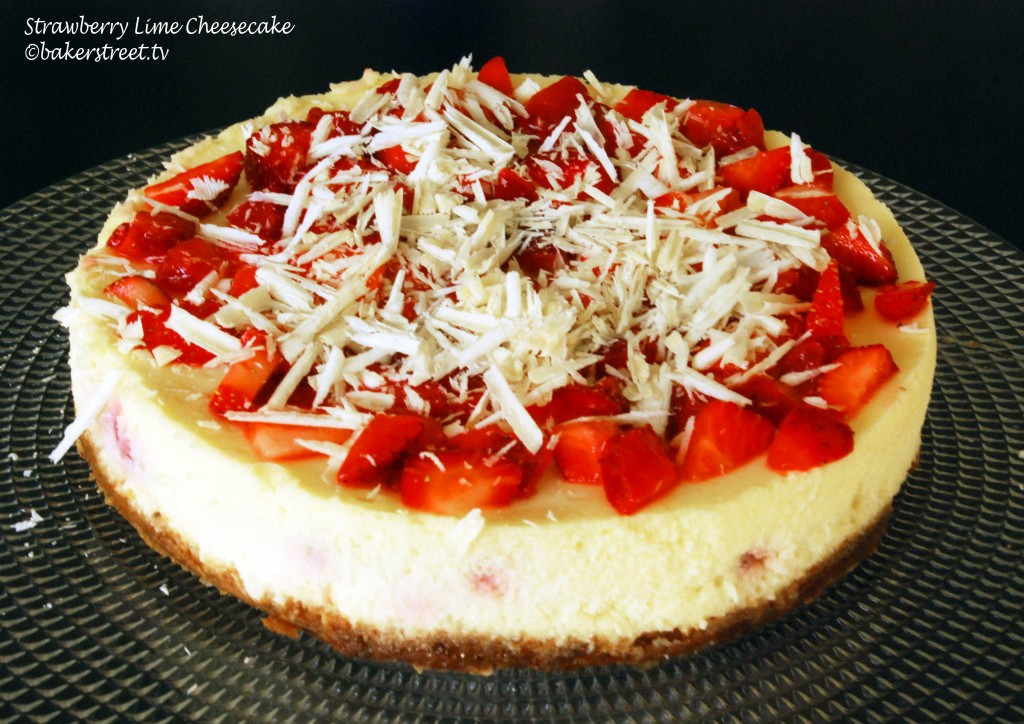 Serving: After getting out the cheesecake from the fridge, run a small metal spatula around the edge to prevent cracks. To serve, release sides of springform pan and place cheesecake on serving plate. Add chopped strawberries and white chocolate shavings. Dip knife into warm water and wipe dry before cutting slices.
I'm co-hosting this blog hop with 28 fantastic bloggers. Do hop over to check out their posts.
Happy Baking!