Book: Friends at the Table by Debi Shawcross
Featured Recipe: Apple Crumble Pie 
Review:
When you say Apple Crumble Pie, you immediately know what expect; a crisp top and oozing filling. Well, the top was the right amount of crispiness, but it wasn't gooey enough once you'd broken through. Still, this takes nothing away from the taste. The spices are balanced perfectly and other aspects fall neatly into place, but personally I would have loved the filling to be a little more tender – and oozy – to dig into. I added a homemade caramel sauce and that turned out to be a small addition that made a big difference to this dessert (at least for me). The pie is best served warm on the day you've baked it accompanied by a huge dollop of ice cream.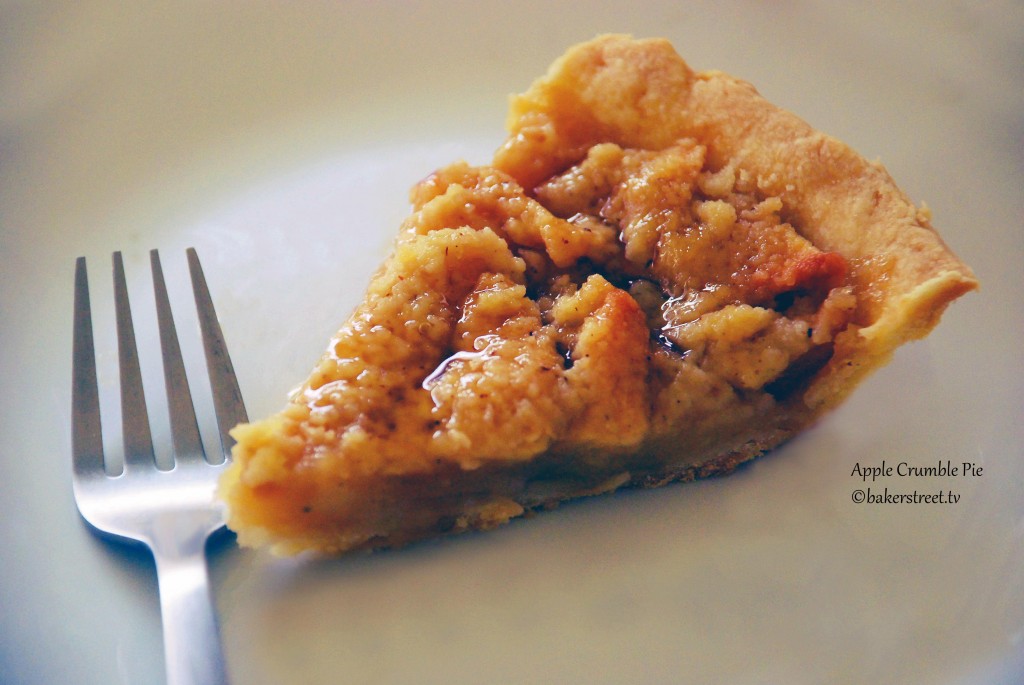 All in all, I love the simplicity of the recipe. It's a quick throw together of simple ingredients that are in the front row of your pantry. The best part was that the dough requires no chilling, which means you can bake this pie start to end in one go.
For a copy of the recipe and a giveaway of this delicious book, click here.