I have very little to say about these muffins. No, not because they're not good but because I can't seem to put one down and type a post! Well, okay – quickly then!
Baklava in a Muffin. Sounds disagreeable? Inappropriate? Try these yummilicious treats before you judge!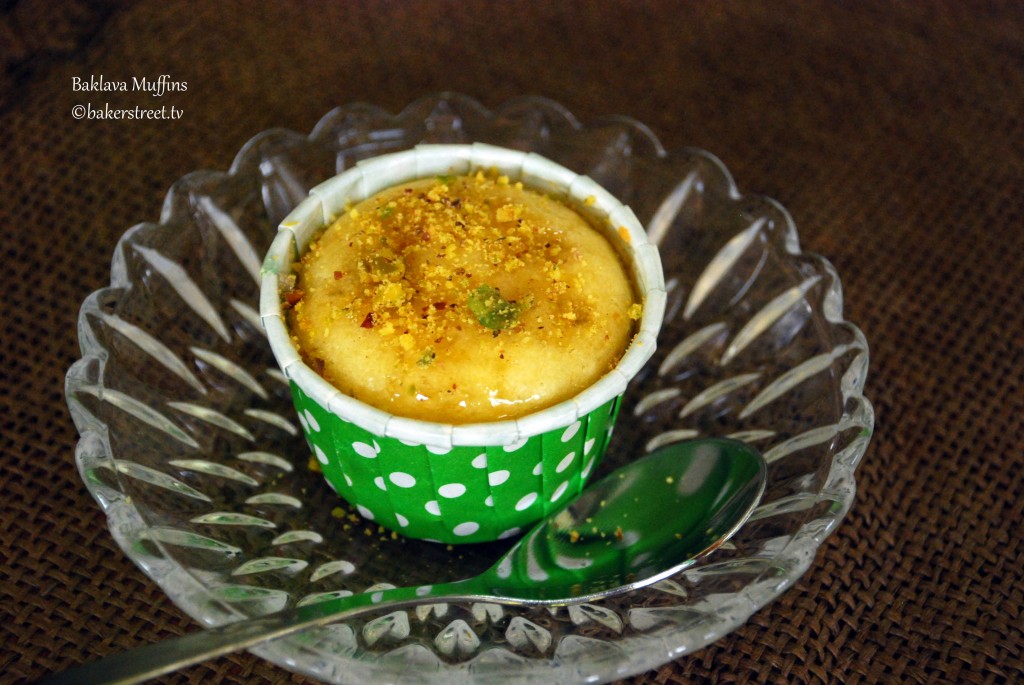 The recipe hails from Nigella Lawson's kitchen and it sure is a keeper. The muffin batter is soft and tender, the filling perfect. This in my view makes or breaks any muffin. I added a combination of pistachios and walnuts to the filling and made some extra because I was sure that I wanted to add some on top as well. Keeping in mind something for everyone, I left a few with plain tops, a couple with chopped almonds and the balance with some of that delicious filling. Next, I proceeded to drizzle with warm honey and garnished with ground pistachios.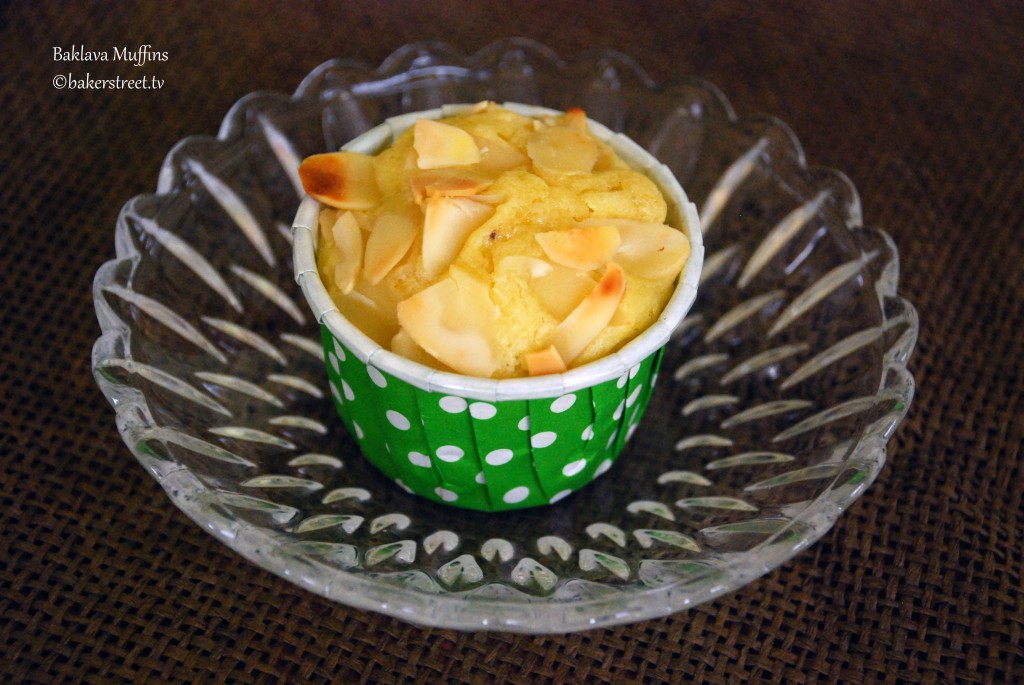 Not quite the original turkish delight, the rich baklava of Istanbul (no pastry, you see) but the taste of these muffins will surely spark a moment of  déjà vu.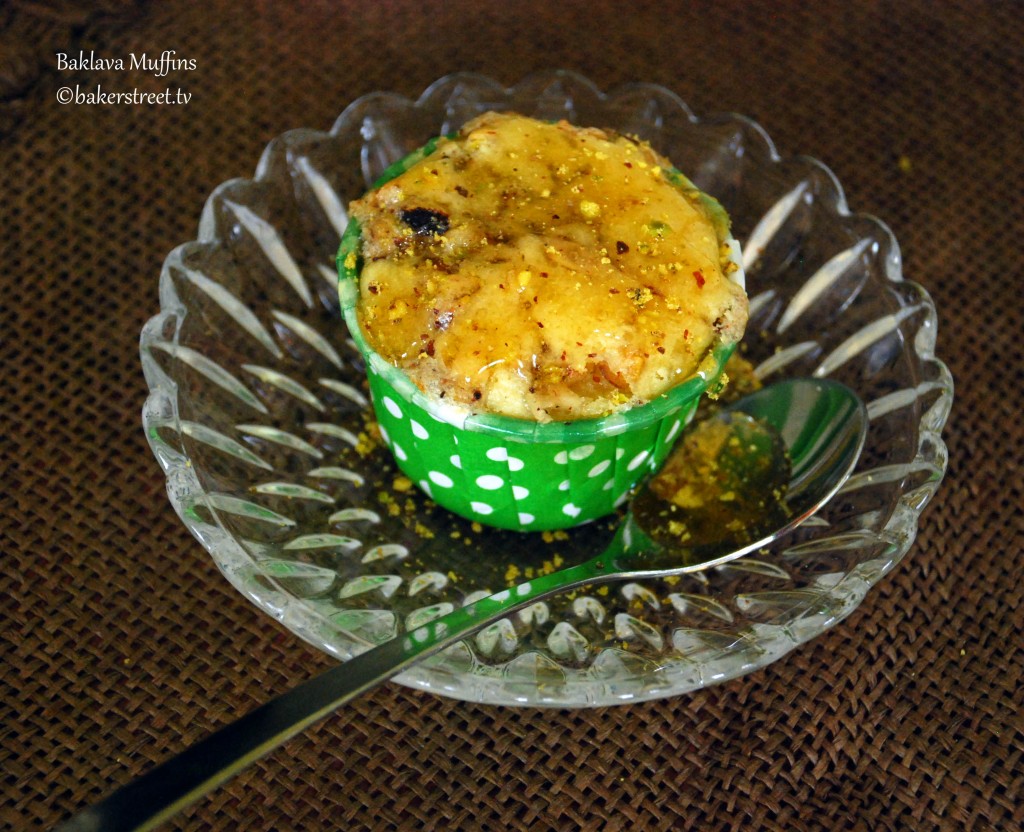 Muffin Monday: Baklava Muffins
Author:
From Nigella Lawson
Recipe type:
Muffins, Dessert
Ingredients
For the Filling:
½ cup chopped walnuts
⅓ cup sugar
11/2 teaspoon cinnamon
3 tablespoons butter, melted
For the muffins:
1 cup + 7 tablespoons all purpose flour
2 teaspoons baking powder
½ teaspoon baking soda
¼ cup sugar
1 large egg
3 tablespoons unsalted butter, melted
1 cup + 2 tablespoons buttermilk (substitute: ¾ cup plain yogurt + ½ cup low fat milk)
For the topping:
about ½ cup honey
Instructions
Preheat the oven to 400F and prepare a 12 hole baking pan with liners
For the filling: Mix all the ingredients in a small bowl, set aside
For the muffins: In a large bowl, combine flour, baking powder, baking soda and sugar.
In a small measuring jar, lightly whisk together the egg, buttermilk and butter.
Make a well in the dry ingredients and pour the egg mixture. Stir gently. Its okay if its bumpy.
Fill the muffin cups one third, add the filling and then top with the muffin mixture again till the cup is two thirds full.
Using any remaining filling as a topping. Bake for 15 minutes until golden brown.
Take out from the oven and transfer to a wire rack, still in the muffin liners. Drizzle with honey and serve warm.
Holiday Muffin Monday: Round Up
Happy Baking!