Before I dove head first into the holiday muffin series, I ran a poll asking readers of what their favorite holiday muffin was. The first round was limited to Muffin Monday Bakers. This then was followed by extended discussion with my tweeps.
So what we're featuring today is a kind of winner: Gingerbread Muffins. While almost no one asked for gingerbread muffins most felt they related gingerbread to the holidays. So here we are, spreading the joy with the warmth of spices and these magically delicious gingerbread muffins.
I'm featuring a healthy muffin with indulgence as an option based on Betty Crocker's original.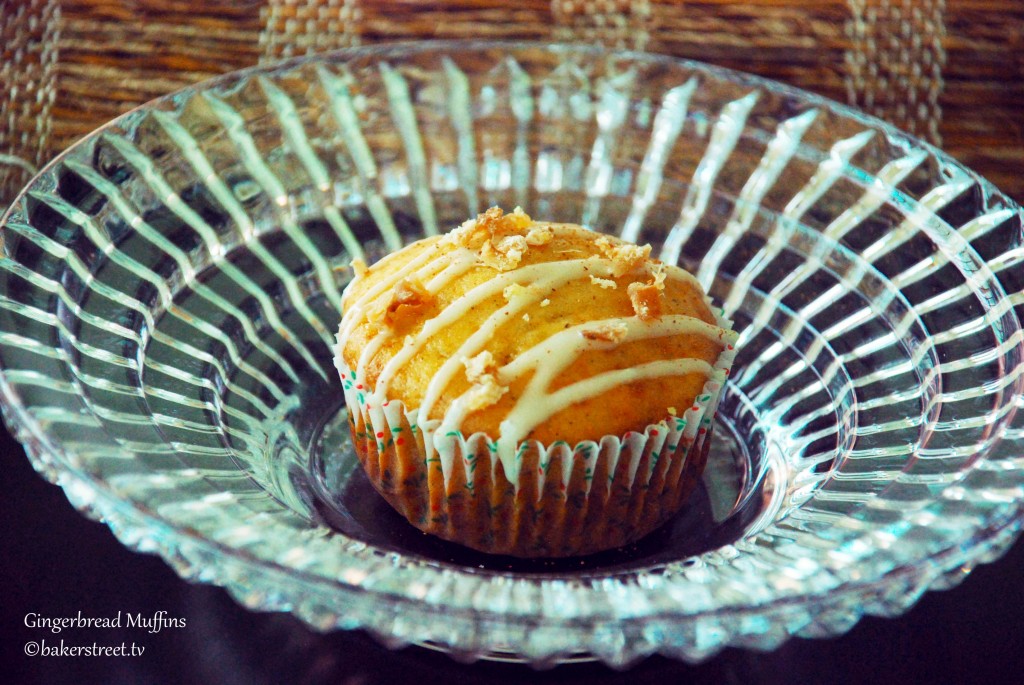 Adapted from the prototype recipe, I baked Wholewheat Pumpkin Gingerbread Muffins. Using honey in place of molasses, I cut down the sugar by half making for an excellent healthy option for these pumpkin-puree based gingerbread muffins.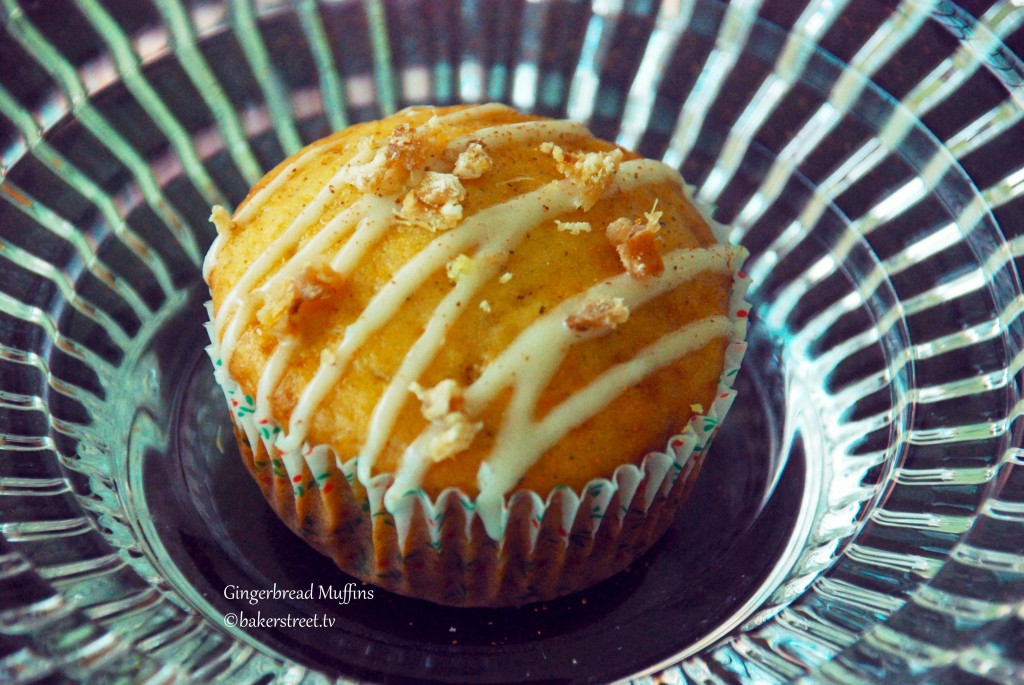 You could glaze the muffins with melted vanilla baking chips, white chocolate, or sugar crystals like the original recipe suggests but I added a maple cream cheese frosting and a dusting of cinnamon and candied ginger. The sweetness of the frosting pairs perfectly with the spicy muffins.
We still have another 7 weeks of the holidays muffin series to go, so leave a comment and tell us your favorite or better still bake it with us!
Muffin Monday: Gingerbread Muffins
Author:
adapted from Betty Crocker
Ingredients
2 tablespoons packed brown sugar
½ cup honey
⅓ cup milk
⅓ cup vegetable oil
1 egg
½ cup pumpkin puree
2 cups all-purpose flour
1 teaspoon baking powder
1 teaspoon ground ginger
½ teaspoon salt
½ teaspoon baking soda
½ teaspoon ground cinnamon
¼ teaspoon ground allspice
2 oz cream cheese
¼ stick butter
1 cup confectioners sugar
2 tablespoons maple syrup
Instructions
Heat oven to 400°F.
Grease bottoms only of 12 regular-size muffin cups or line with muffin liners.
In a medium bowl, combine flour, baking powder, baking soda, ginger, salt, cinnamon and all spice. Set aside.
In large bowl, beat brown sugar, honey, milk, oil and egg with spoon. Stir in dry ingredients just until flour is moistened. Gently mix the pumpkin puree.
Divide batter evenly among muffin cups.
Bake 18 to 20 minutes or until toothpick inserted in center comes out clean. Immediately remove from pan to cooling rack. Cool completely, about 30 minutes.
For the frosting: Mix together ingredients with an electric mixer until smooth and creamy.
Drizzle with maple cream cheese frosting (optional) and dust with candied ginger and cinnamon.
Holiday Muffin Monday: Round Up
I have also got 8 gorgeous bakers with spreading the holiday joy. Be sure to go check out their variations too.
Happy Baking!