I'm baking a whole lot of pumpkin goodies this month (no connection with Halloween); and this means I'm going to need a lot of pumpkin puree. And while the quicker and cheaper store-bought option exists, I'm going to make it at home. Why? Let's just say that once you've used homemade puree in your baked goods, there is absolutely no going back to store-bought. Read on to be inspired by irrefutable reasons to give making pumpkin puree at home a fair chance.
Apart from the fact that you're using fresh ingredients (always better), the process is simple. You could easily do it while cooking; undemanding and no-fuss.
Once you've opened a store-bought can, you are obliged to use it in a certain period. Making it at home has the advantage of not being very time consuming and you can just make as much you need. However, if you're the kind who likes to make the effort once and store it away, you have that option too. Put the puree in a well-sealed airtight container and you can keep it in the freezer for a month.
Now, onto the recipe: The only part that takes real effort in this is cutting the pumpkin. You need to ensure you cut them into more or less the same size so when you're baking, all of them get done at the same time.
You could pick any size pumpkin you like. For this recipe, I'm picking an 80 oz pumpkin.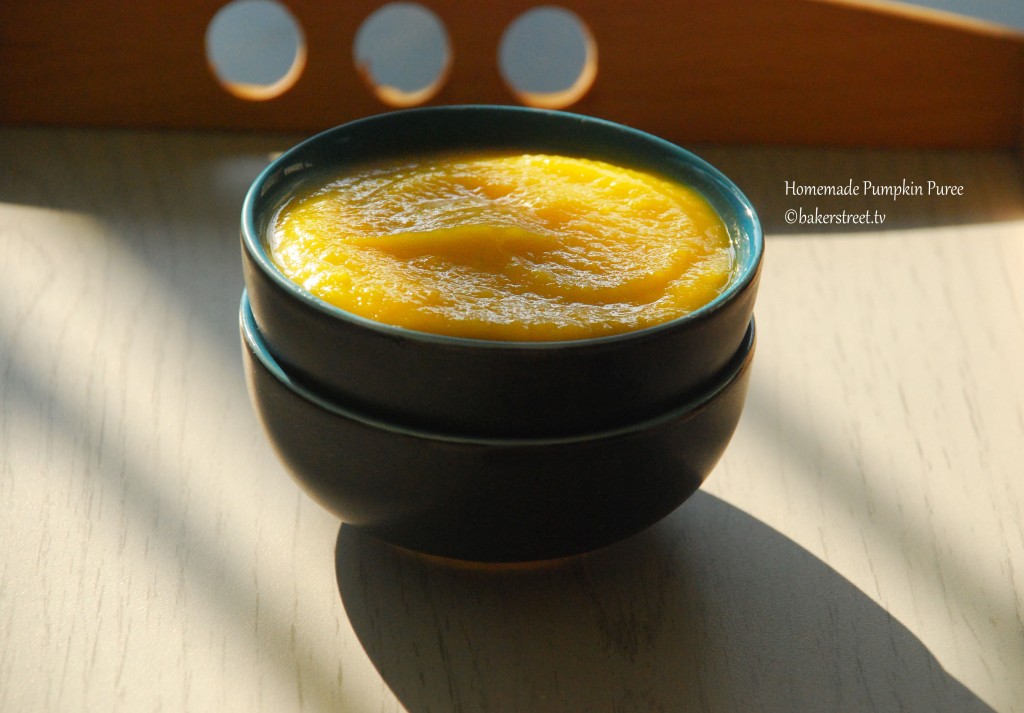 Ingredients
80oz pumpkin
Oil (for brushing the pumpkin shells)
Instructions
Preheat the oven to 400F / 200C.
Wash, clean, dry and half your pumpkin into two. If you like you could keep the seeds, roast them and use them as you please. [You do not want the seeds, fibers, et al. while making the puree]
Further cut it down into smaller but equal pieces so that the baking process is even.
Lightly coat the pumpkin shells with a little oil and place upside down in a large roasting pan. Add a little water so that the tips and edges do not start caramelizing.
Bake it for 20-25 minutes in a preheated oven or until the pumpkin is tender. (Just poke with a knife and you'll know once you feel the tenderness)
Let it cool for 10 minutes of so and scoop out flesh. It should easily fall off if it has been baked properly and evenly.
Put in into a processor and beat into a paste. Now if you like it to be thick and creamy like your canned puree then sieve it either through a strainer or a cheesecloth until you get the desired consistency.
Notes
If you do not plan to use this for sweet baked goods, then you could also sprinkle a little salt before baking.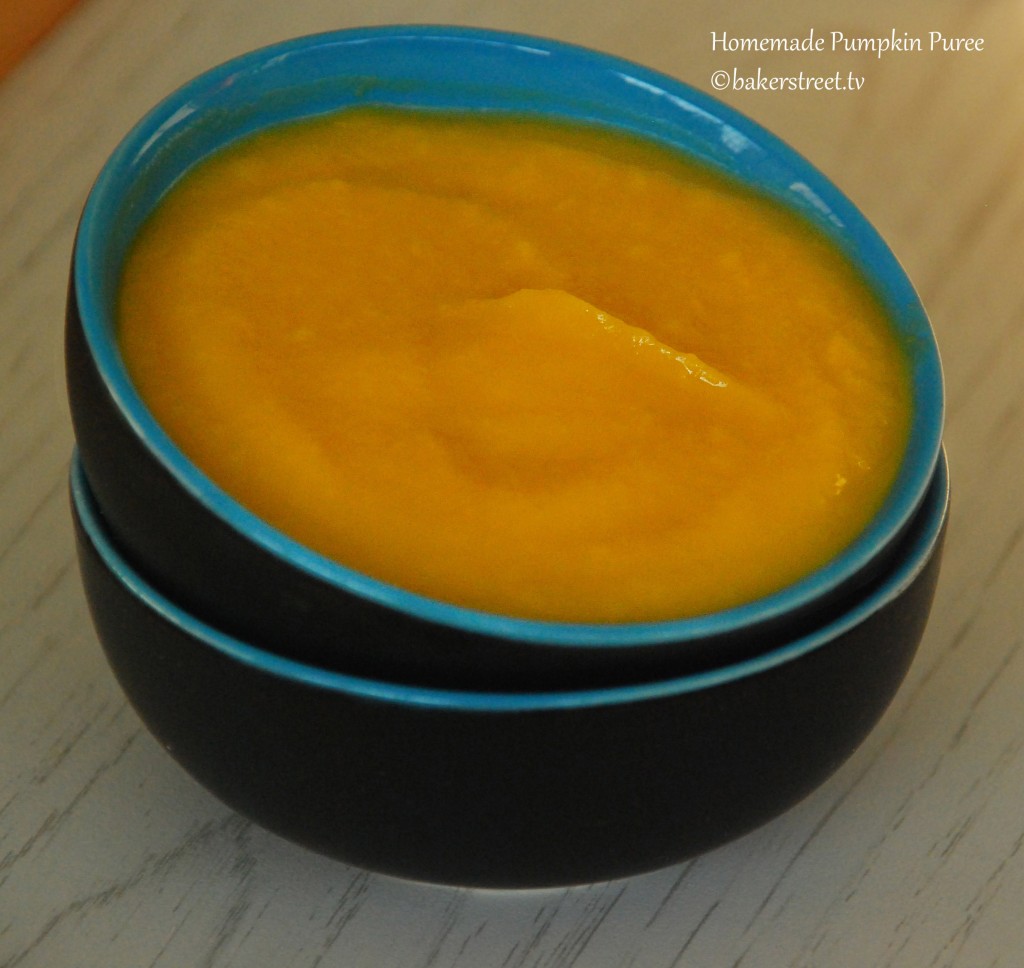 Happy Baking!