Muffin Monday will soon be taking you on a joyride that only the best holiday muffins can provide. We'll be doing a countdown to Christmas and will feature easy recipes that you can bake for the holidays. And while I've only started weighing the flour, you can help me pick the rest of the ingredients. Tell me what is your favorite holiday muffin and we'll add it to the list.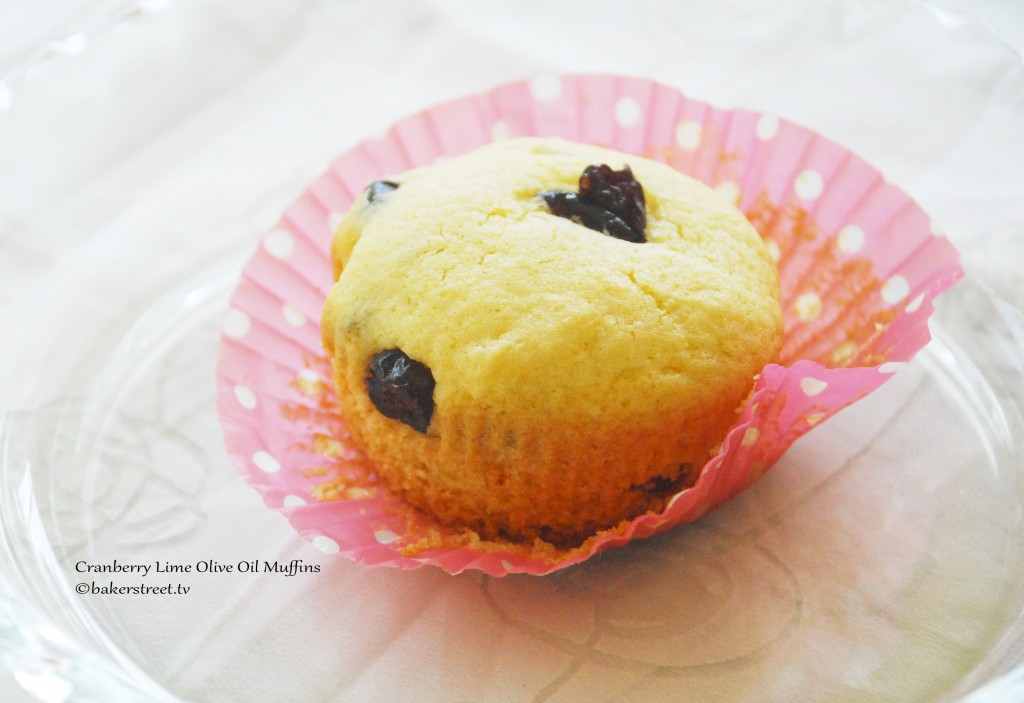 But before I get blamed for adding inches to your waistline, I thought we could do a round of healthy muffins this week.
I'm featuring one of Giada De Laurentiis' classic recipes: Olive Oil Muffins. The original recipe calls for all-purpose flour but I've substituted that with whole wheat flours. Add some dried cranberries that compliment the lime zest, and you're good to go!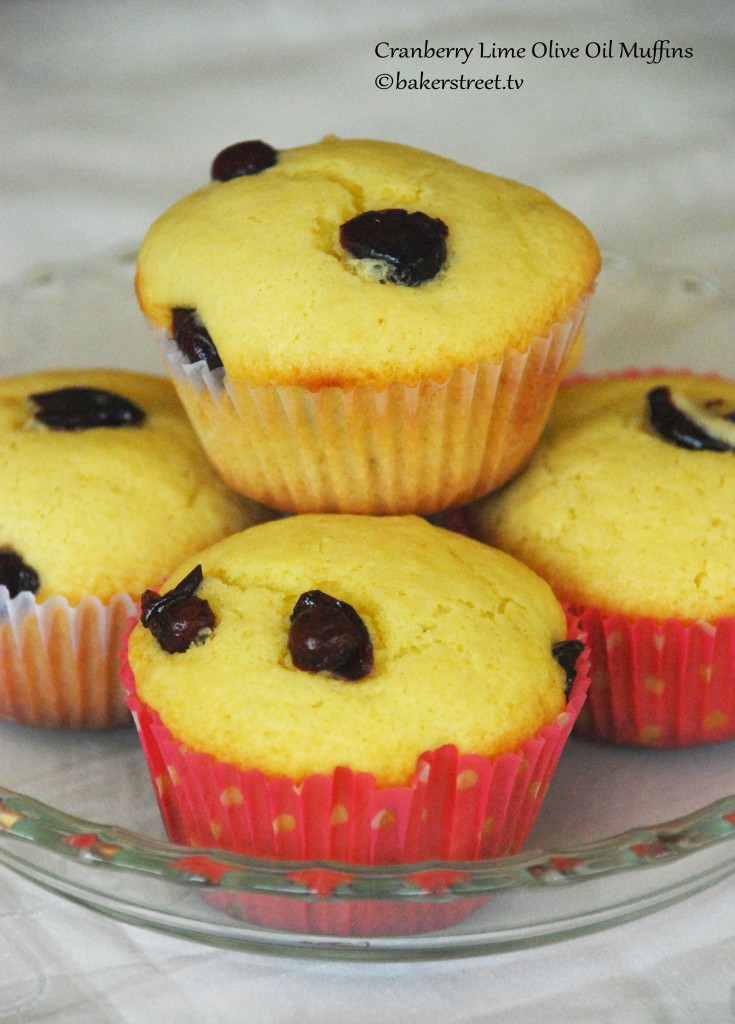 Muffin Monday: Cranberry Lime Olive Oil Muffins
Author:
Minimally adapted from Giada De Laurentiis
Ingredients
1¾ cups all-purpose flour
2 teaspoons baking powder
½ teaspoon salt
1 cup sugar
4 large eggs
2 teaspoons orange zest
2 teaspoons lime zest
2 tablespoons balsamic vinegar
2 tablespoons whole milk
¾ cup extra-virgin olive oil
⅔ cup sliced almonds, toasted
¾ cup chopped dried cranberries
Powdered sugar, for sifting
Instructions
Preheat the oven to 350 degrees F.
Place paper liners in a 12-cup muffin tin.
In a medium bowl, blend together the flour, baking powder, and salt.
Using an electric mixer beat the sugar, eggs, and zests in a large bowl until pale and fluffy, about 3 minutes. Beat in the vinegar and milk. Gradually beat in the oil. Add the flour mixture and stir just until blended.
Crush the almonds with your hands as you add them to the batter and stir in the dried cranberries until mixed. Fill the muffin tin almost to the top of the paper liners.
Bake until golden on top and a tester inserted into the center of the cake comes out with moist crumbs attached, about 20 to 25 minutes.
Transfer to a wire rack and cool for 10 minutes. Remove the muffins onto a platter and let cool for 5 more minutes. Sift powdered sugar over the muffins and serve.
Muffin Monday: Round Up
Don't forget to check out what my fabulous Muffin Monday bakers are bringing to the table (literally!) this week. Each one is unique and delicious.