I recently got hold of a couple of books with only muffin recipes. No surprises that I'm going to be sharing a lot of them in the coming weeks. Starting next week is our holiday muffin series. (Hint: Chocolate addicts, be ready for the first edition!)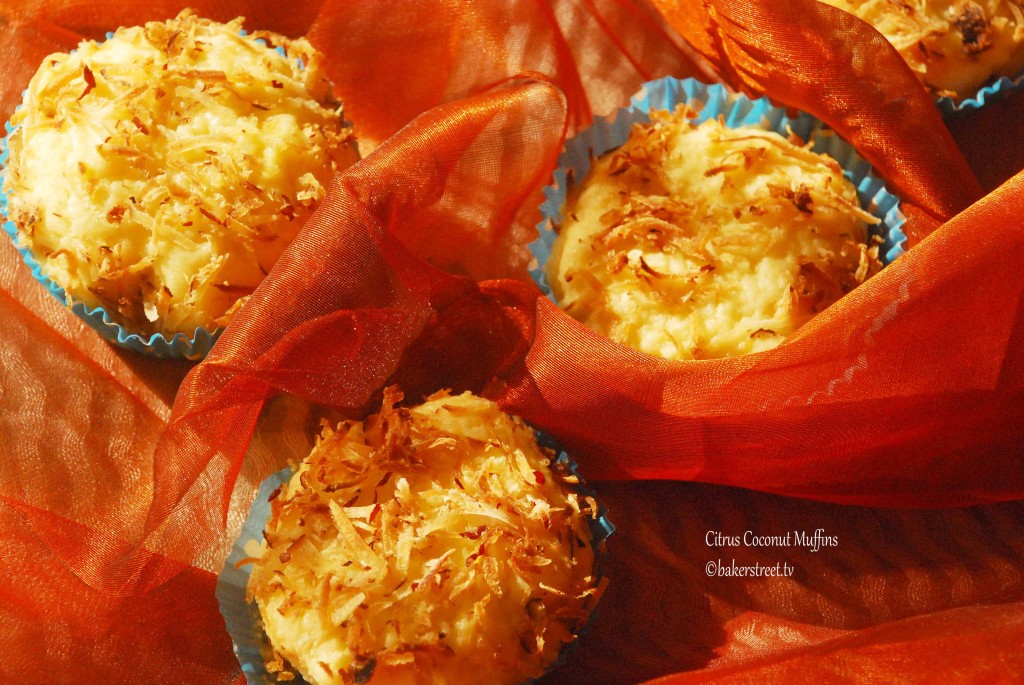 But for now, we're baking citrus coconut muffins from Women's Weekly. The recipe is as easy as they come. What I particularly like about it that it does not involve adding any elaborate extract. Its tangy edge comes from the lime and orange zest. A little zest here packs a real punch! I also added 1/4 cup freshly squeezed orange juice. This made the muffins a touch more moist.
So go ahead, wake your family up to the smell of coconut roasting! Give them a bite and they'll be charged for the week.
Muffin Monday: Citrus Coconut Muffins
Author:
adapted from women's weekly
Recipe type:
dessert, muffins
Ingredients
21/2 cups self raising flour
1 cup caster sugar
90 grams butter
2 teaspoons finely grated lemon zest
2 teaspoons finely grated orange zest
1 egg, lightly beaten
¾ cup (180 ml) milk
¼ cup shredded coconut
¼ cup freshly squeezed orange juice
Instructions
Preheat the oven to 180C
In a measuring jar or medium bowl, combine the orange zest, lemon zest, egg, orange juice and milk. Set aside
In a large bowl, combine flour and sugar, rub in the butter.
Add the milk mixture to the flour and gently mix until its just combined.
Spoon into a prepared muffin tray and sprinkle with shredded coconut.
Bake for 25 mins in a preheated oven
Let it cool on the wire rack for 5-10 minutes. Serve warm.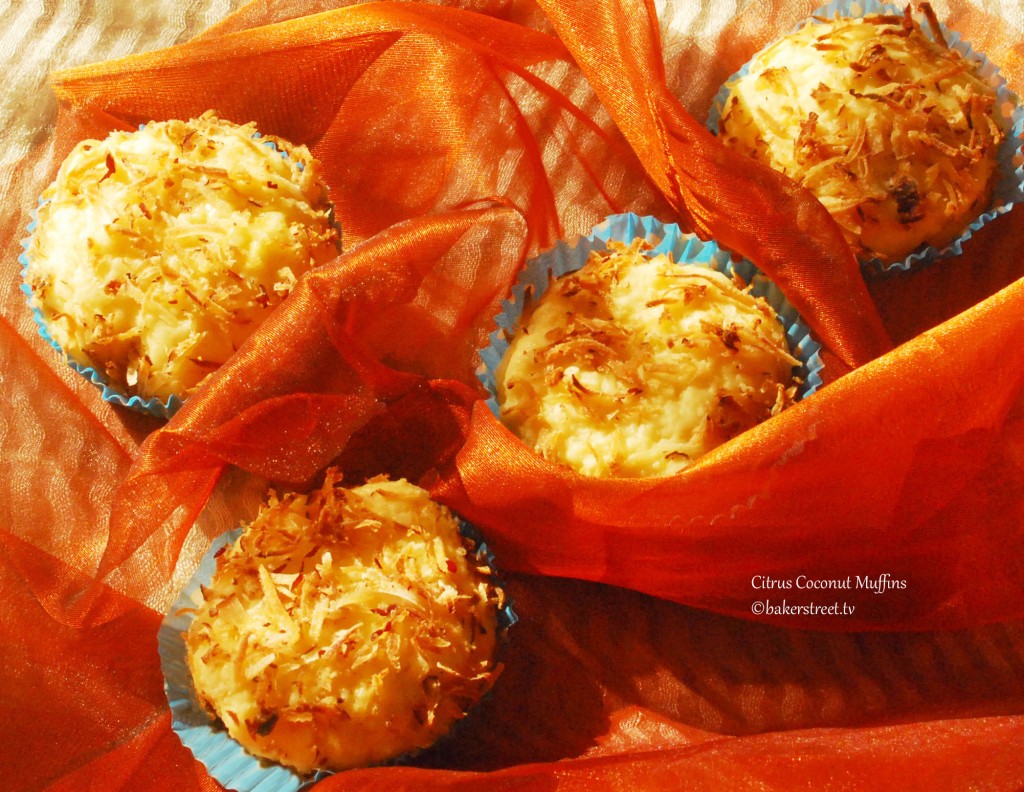 Muffin Monday: Round Up
Happy Baking!