In August, a bunch of us started off with a Cake Blog Hop, and managed to share 44 recipes in our first attempt. September came with a Rice Blog Hop and we shared 38 recipes. Our family has grown bigger and this October we're all about Apples.
We're inviting you to come and share your love for apples. Whip up your favorite apple cake, tart, pie, crumble, dessert, jam, stew or anything else you fancy as long as it is made / posted on your blog in October.
Baker Street has many exciting apple recipes in store for you this month. The first one I'm sharing today is a apple cream cheese tart. It is simple, comforting, with oodles of cream cheese comprising the filling, and a hint of cinnamon all baked in a buttery pastry.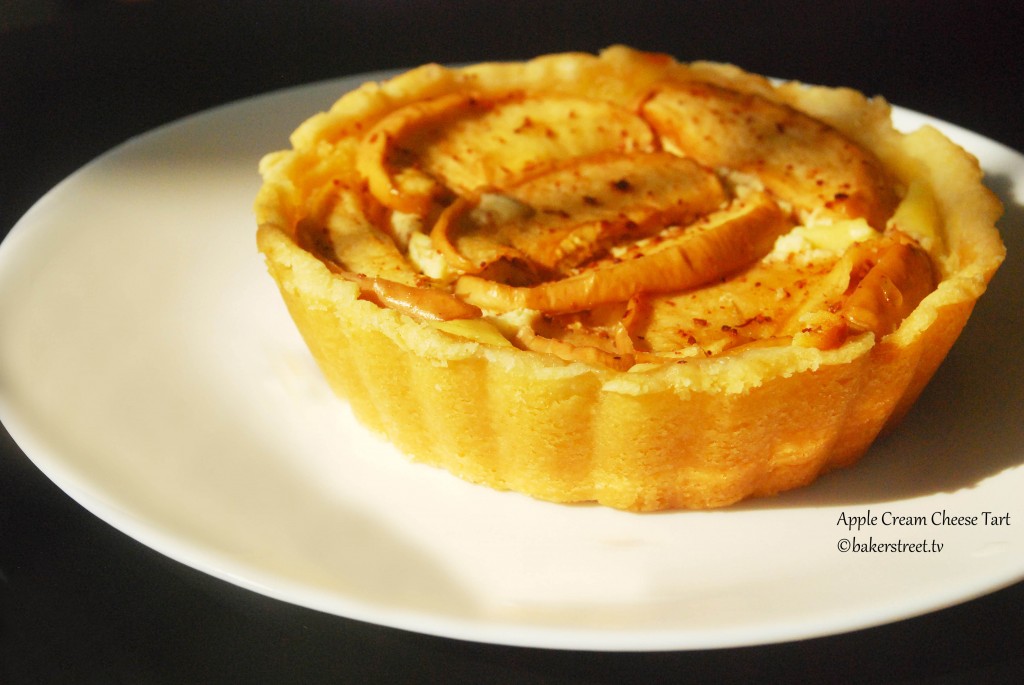 This event is co-hosted by:
Happy Baking!