After last month's cake blog hop we were convinced there had to be another one. But the original idea seem constrained and, despite a lot of support for a baked version of paella, I wasn't convinced.
Several million emails exchanged, we settled on a Rice Blog Hop. There is just so much one can do with rice. It is an extremely versatile grain and a source of at least a thousand variations just for dessert.
I baked a healthy cardamon tea cake using rice flour and rice bran oil. Speckled with spices, this is perfect accompaniment for your morning tea.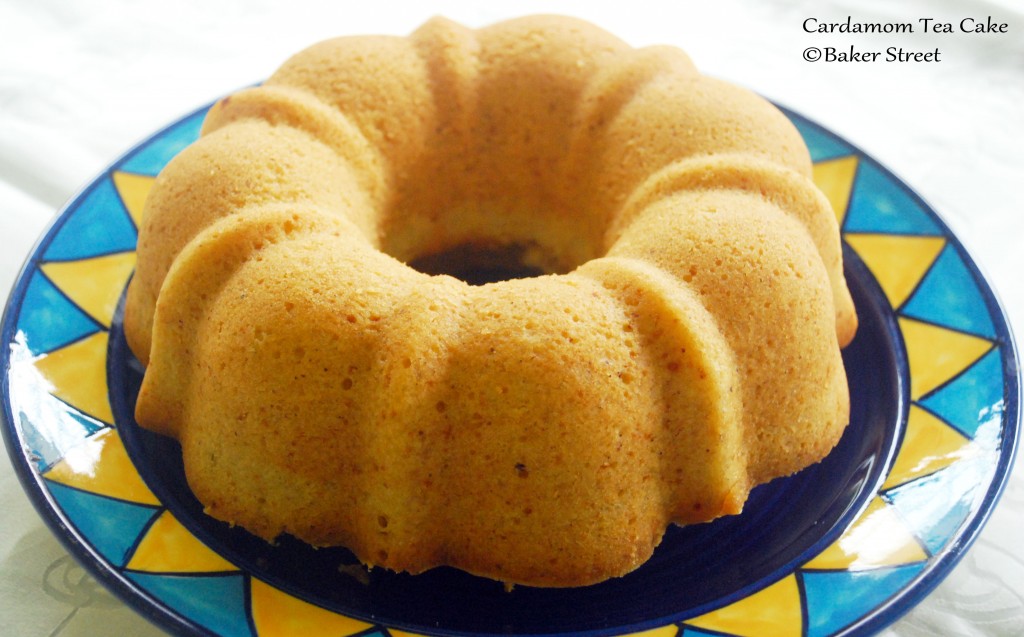 Blog Hop: Cardamon Tea Cake
Author:
Adapted from Cook Republic
Recipe type:
Cake, Tea Cake, Dessert
Ingredients
1¼ cups self-raising flour
½ cup rice flour
¼ cup wholemeal flour
1 tsp ground cardamom
¾ tsp ground cinnamon
a pinch of salt
1 cup caster sugar
3 eggs, well beaten
1 cup rice bran oil
½ cup milk
icing sugar to dust (optional)
Instructions
Preheat oven to 180°C.
Lightly grease a 20cm cake tin.
Sift together flours, cardamom, cinnamon and salt. Stir in the sugar.
Whisk together eggs, oil and milk until combined. Spoon mixture into prepared pan.
Bake for approximately 40-50 minutes until golden on top and cooked through.
Turn out onto a wire rack to cool. Dust with icing sugar and serve.
And that's not all. We're inviting you to share with us any rice recipe you have during the next two weeks.
This event is Co-Hosted with 15 fabulous bloggers. Please go and check out their wonderful rice creations.
Happy Baking!