Last week, my very talented friend K from Journey Kitchen wrote a post on her favorite brownies. While reading the recipe, there were a million thoughts running in my head on how it could be adapted with different ingredients.
You are bound to find yourself bookmarking recipes, scribbling them in your little notebook, putting it on a 'must-bake' list or just plain hoping to try it some day. But have you been inspired enough to give it a try on that very same day? And no am not talking about baking with a reason like planning dessert for a dinner party. I mean just baking for the love of it, without an inkling of who's going to be the recipient of a big batch of brownies or cake that could feed half the neighborhood.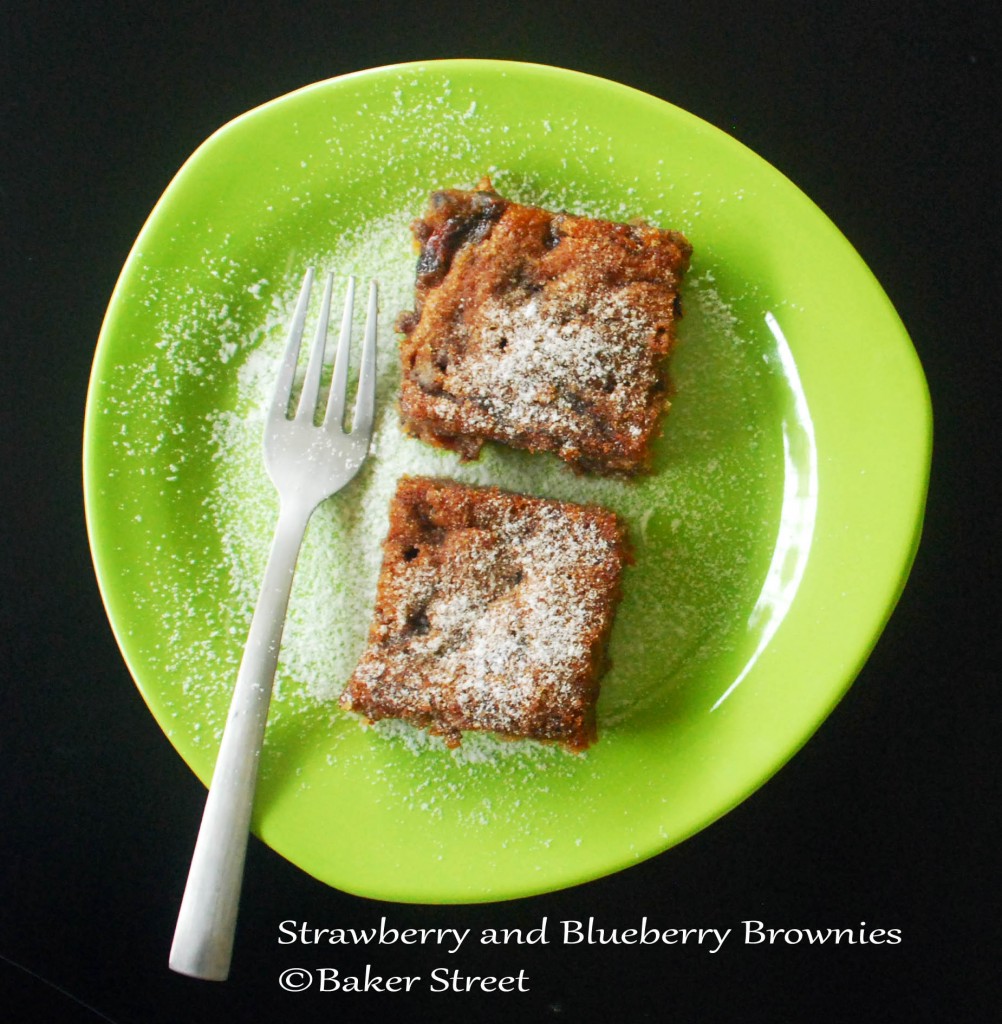 Well, this recipe is really like that, I had to give it a try. You may use a reason if you must: they are rich, gooey and luscious; everything a brownie should be.
My variation: I simply used a combination of strawberry lindt and dark chocolate (70% cocoa) and added a layer of blueberry preserves giving it a swirl effect so that you got a tiny blueberries in every other bite. I also reduced the sugar and butter a little.
The original recipe is from Hummingbird Bakery.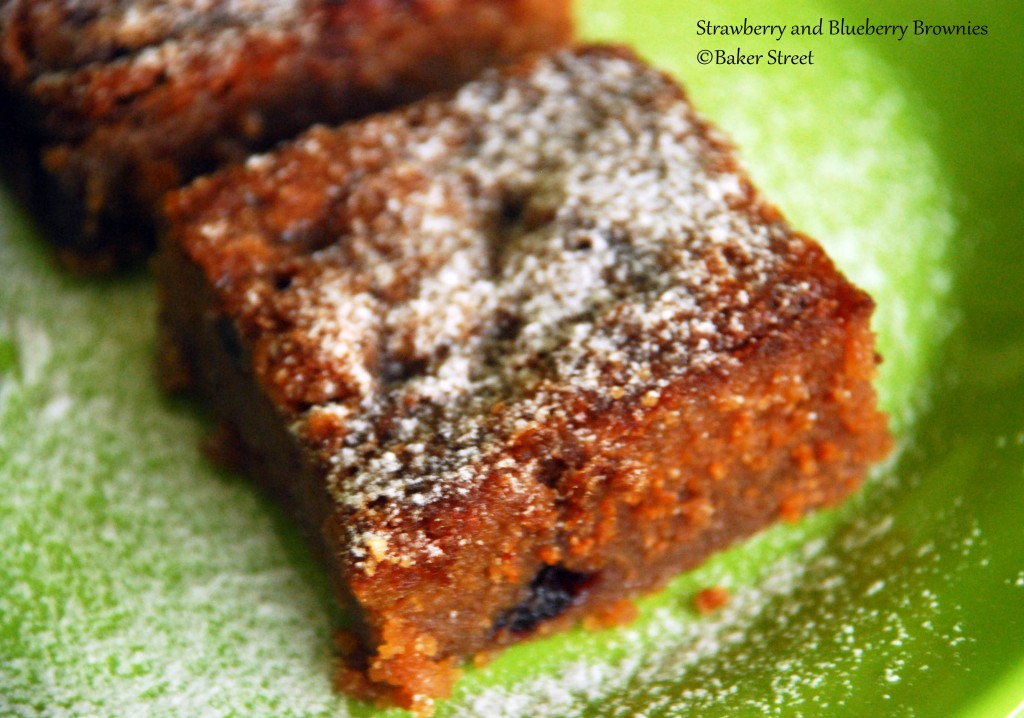 Strawberry and Blueberry Brownies
Ingredients
100 grams strawberry lindt
100 grams dark chocolate (70% cocoa)
150 grams butter
130 grams flour
275 grams superfine or castor sugar
3 eggs
4-5 tablespoons of blueberry preserves
Instructions
Preheat the oven to 170 C
Grease and line a 33 x 23 x 5-cm baking tray.
Chop both chocolate slabs roughly and combine
Place the chocolate and butter over a double boiler on low heat until the mixture is smooth.
In order to ensure there are no lumps, strain the mixture into another bowl
Remove from heat and whisk in the sugar until well incorporated.
Fold in the flour and mix until no traces of flour can be seen
Whisk in the eggs and mix till the batter is thick and smooth.
Pour half the mixture in the prepared baking tray and drop small amounts of the preserve. Using a toothpick give it a marbled effect
Pour the rest of the batter evenly and bake for about 30 – 35 minutes.
Let the brownies cool down completely before cutting into squares.
Happy Baking!