There are two reasons I'm smiling today. One: I just got back from a most relaxing weekend in Goa. And two, continuing the mood of the last few days, I welcomed myself home by making a boozy dessert (to counter the withdrawals!)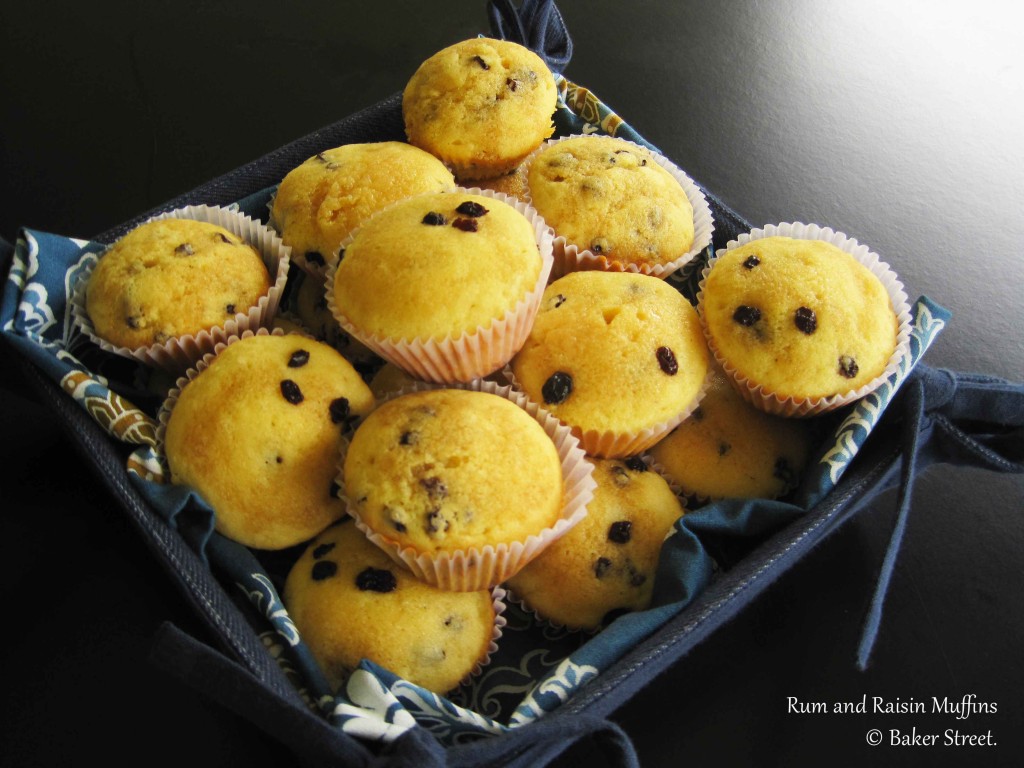 Laced with rum, speckles of raisins and soaked in maple, the alcohol helps accentuate the flavor combinations for a rich and mellow taste and deliciousness of this muffin cannot be contained. Who doesn't want to start the week with this little rummy delight? A perfectly legit way to have alcohol on a Monday morning!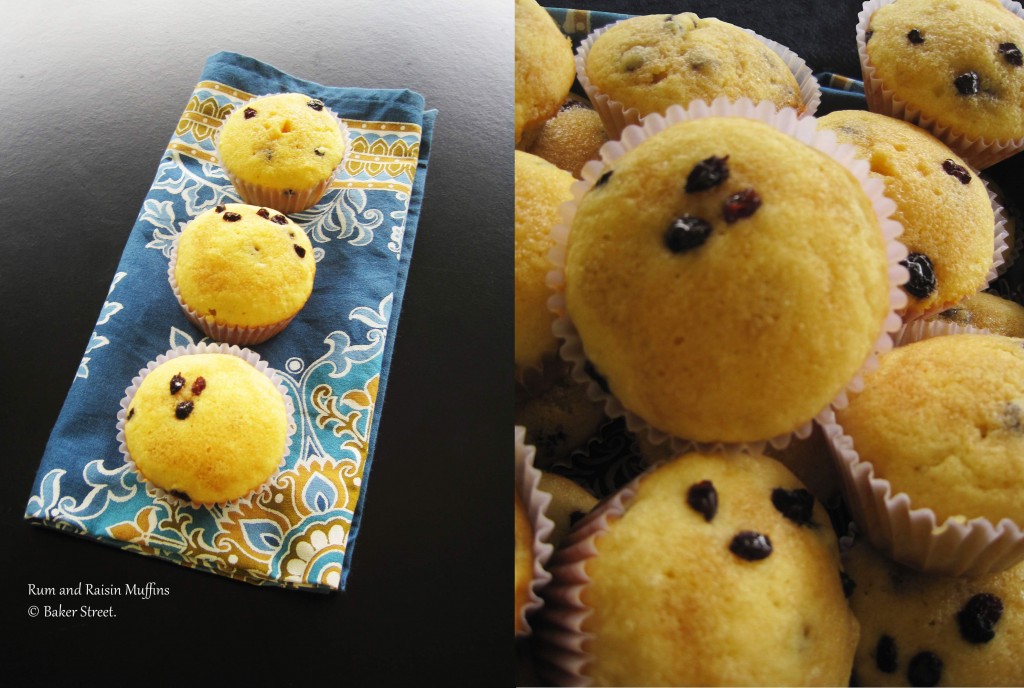 Muffin Monday: Rum and Raisin Muffins
Author:
Mymuffinrecipes.com
Recipe type:
Dessert, Muffin
Ingredients
1¾ cups self raising flour
2 tablespoon caster sugar
1 teaspoon baking powder
1 cup raisins
½ cup brown rum
1 egg, lightly beaten
¾ cup milk
⅓ cup of butter, melted
Instructions
Soak the raisins in rum 4 to 5 hours before you're baking
Preheat the oven to 200°C / 400F
Prepare 12 regular muffin tins by brushing the bases with oil.
Sift the flour and baking powder in a bowl. Mix in the sugar, then make a well in the middle.
In another bowl mix the egg, milk, and butter. Stir in the raisins with any rum that is left from soaking them
Add the liquid ingredients to the dry ones and gently fold it in. Do not over mix.
Spoon into muffin tins, filling each one about two-thirds.
Bake for 15-20 minutes or until a toothpick comes out clean.
Notes
I brushed my muffins with maple syrup while they were still hot.
Muffin Monday: Round Up
10 gorgeous bakers are joining me in the kitchen today. Please hop over to their blogs to check out their delicious variations.
Happy Baking!