If you were to ask me to list down my top 10 favorite muffins, a peanut butter and Snicker muffin would surely feature.
Complete madness the whole last week: I barely made it for my own muffin party. I have been down with the flu, had to make over a 100 brownies, a cake to be baked for my mother in law's friend and all this in addition to my day-job that is far from the world of cakes and cookies.
But I did make it. And am glad I did. These muffins are just the pick-me-up I needed. Devoured warm right out of the oven with a cup of warm black currant tea… it was the perfect start to the day.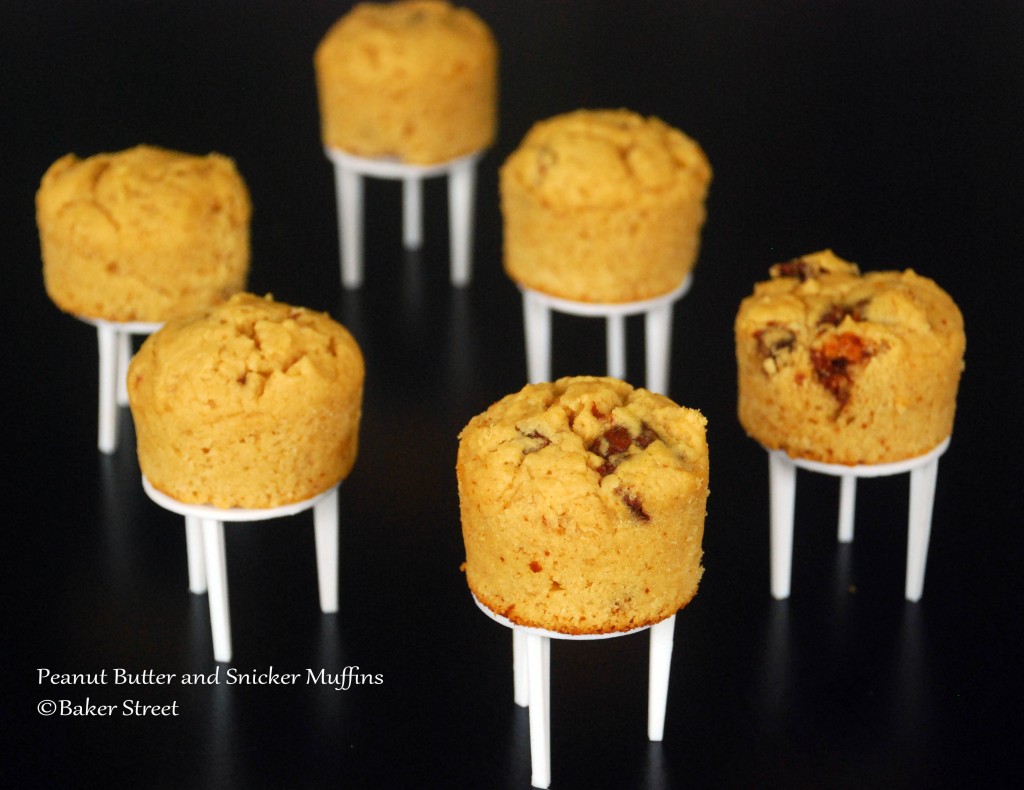 Peanut Butter and Snicker Muffins
Recipe type:
Dessert, Muffin
Ingredients
1⅔ cups flour
6 tablespoons sugar
1 ½ tablespoons baking powder
1 pinch salt
6 tablespoons chunky peanut butter
cup unsalted butter, melted
1 large egg, beaten
cup milk
3 regular size Snickers bars, chopped
12-cup muffin pan with paper baking cups
Instructions
Preheat the oven to 400ºF.
Stir together flour, sugar, baking powder and salt.
Add the peanut butter and mix.
Add the melted butter and egg to the milk, and then stir this into the bowl.
Gently mix in the Snickers pieces and spoon into the muffin cups. Bake for 20 to 25 minutes, or until the muffins are fluffy and golden.
Let the muffins cool on a wire rack.
Muffin Monday: Round Up
We have 9 fantastic bakers joining me in the kitchen today. Please go check their lovely variations.
Happy Baking!