Over the last two weeks, I posted a 2 part series of Muffin 101. You can click here for Part I and here for Part II.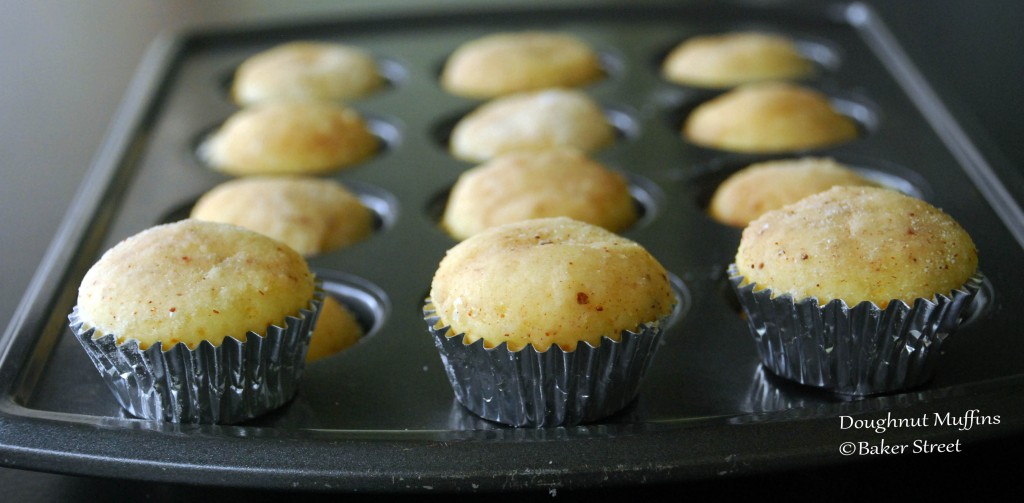 I love virtual baking sessions. You get together with people from all walks of life and all over the world. We share recipes, tips and results. Helping each other out and troubleshooting to perfect our efforts. And yes, beyond muffin talk, we do exchange a lot of other … talk …  too but um, that can't be shared.
What makes Muffin Monday special are the people who bake along with me week on week not only spreading joy, but also making it a fun, successful, virtual experiment. There is so much behind-the-scenes excitement, it's hard to describe. Three cheers and big thank you to all those lovely bakers who support Muffin Monday unconditionally!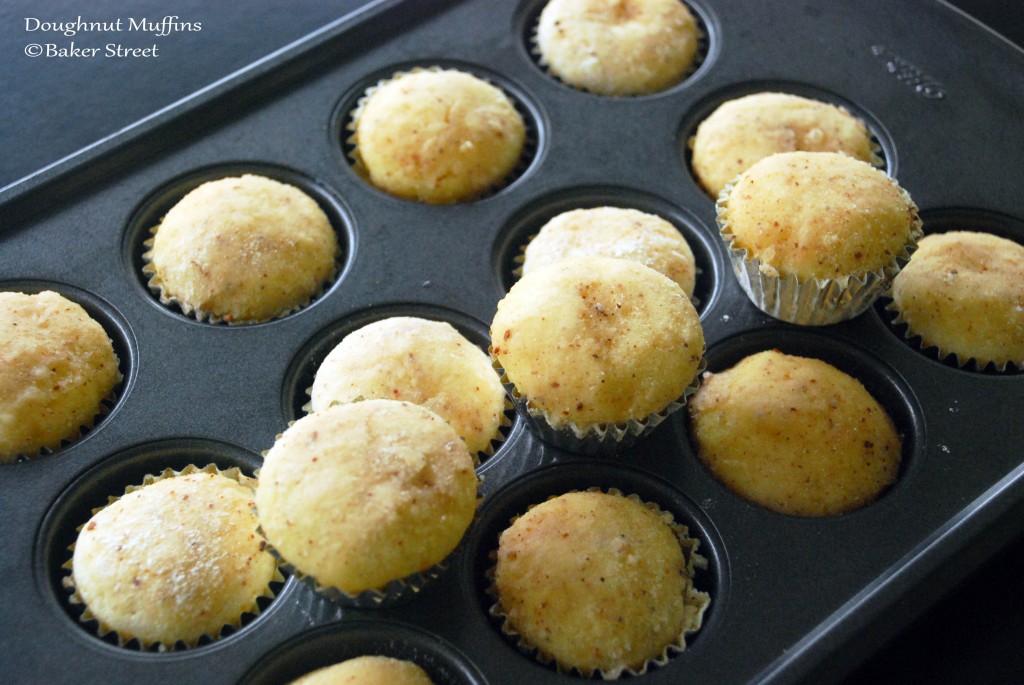 We're entering our 9th week of Muffin Monday today. After the first two editions, I took a moment to consider the level of commitment and questioned whether all the effort was worth it. Blogging is supposed to be fun, right? Not additional pressure to all our already stressful lives. But as I said, every one who participates, helps make it easy, fun, and worth every moment!
We are baking one of the simplest muffins today, the Doughnut Muffin. As the name suggests, yes, it's the best of two worlds. The pure joy waking up in the morning to a sweet and simple muffin that has been freshly dunked in butter and rolled in sugar and cinnamon is incomparable.
Muffin Monday: Doughnut Muffins
Author:
Adapted from Taste Of Home
Recipe type:
Breakfast, Muffin
Ingredients
1-3/4 cups all-purpose flour
1-1/2 teaspoons baking powder
½ teaspoon salt
½ teaspoon ground nutmeg
¼ teaspoon ground cinnamon
¾ cups sugar
⅓ cup canola oil
1 egg, lightly beaten
¾ cup milk
Jam
¼ cup butter, melted
⅓ cup sugar
1 teaspoon ground cinnamon
Instructions
In a large bowl, combine flour, baking powder, salt, nutmeg and cinnamon. In a small bowl, combine sugar, oil, egg and milk; stir into dry ingredients just until moistened.
Fill greased or paper-lined muffin cups half full; place 1 teaspoon jam on top. Cover jam with enough batter to fill muffin cups three-fourths full. Bake at 350° for 20-25 minutes or until a toothpick comes out clean.
Place melted butter in a small bowl; combine sugar and cinnamon in another bowl. Immediately after removing muffins from the oven, dip tops in butter, then in cinnamon-sugar. Serve warm.
Muffin Monday: Round Up
On this Magical Monday we have for the very first time 13 bakers joining us. [See. I told you the people make it happen.]
Happy Baking!