Nutellaholism is a disorder. And I have a few nutellaholic friends who're so in love with the substance, they will eat it in any form and with anything from pizza to fried rice. I am not so crazy however. And while I won't be found eating it straight from the jar, I love it if it's a part of dessert. As you well know, even in their simplest avatars, Nutella desserts can be sensational.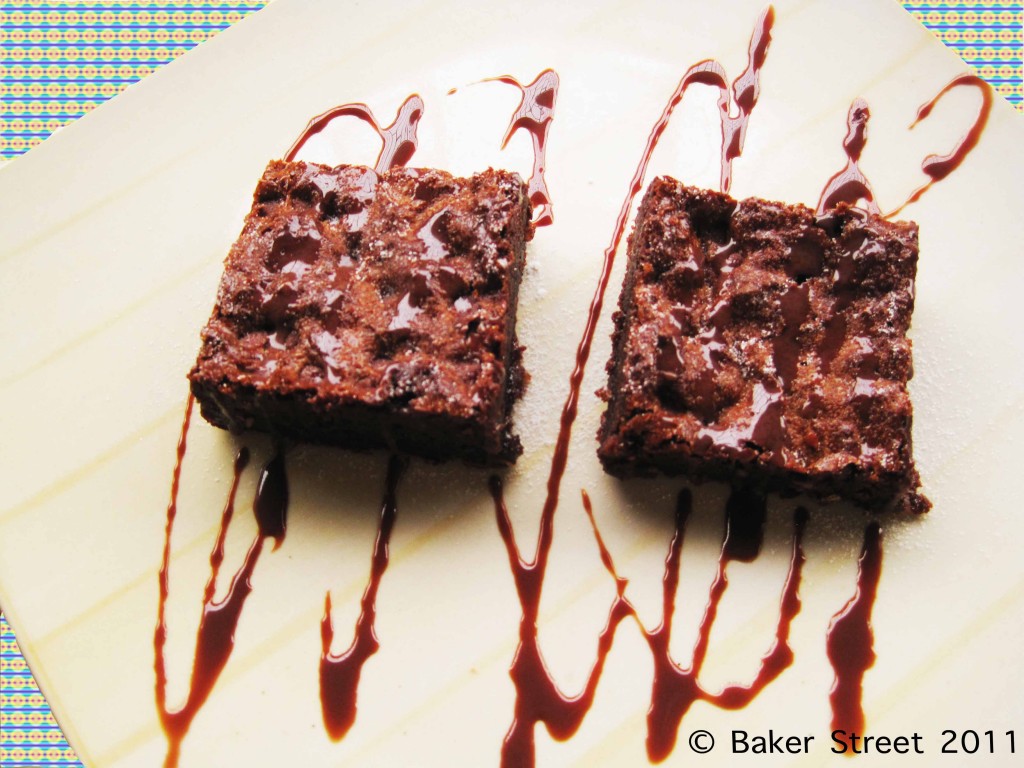 Invited to a nutellaholic's house for an evening, I couldn't think of anything to bring that'd top a Nutella brownie. Indulgent, addictive, gooey, served with a Nutella and dark chocolate drizzle, this sinful brownie is filled with melt-in-your-mouth memories.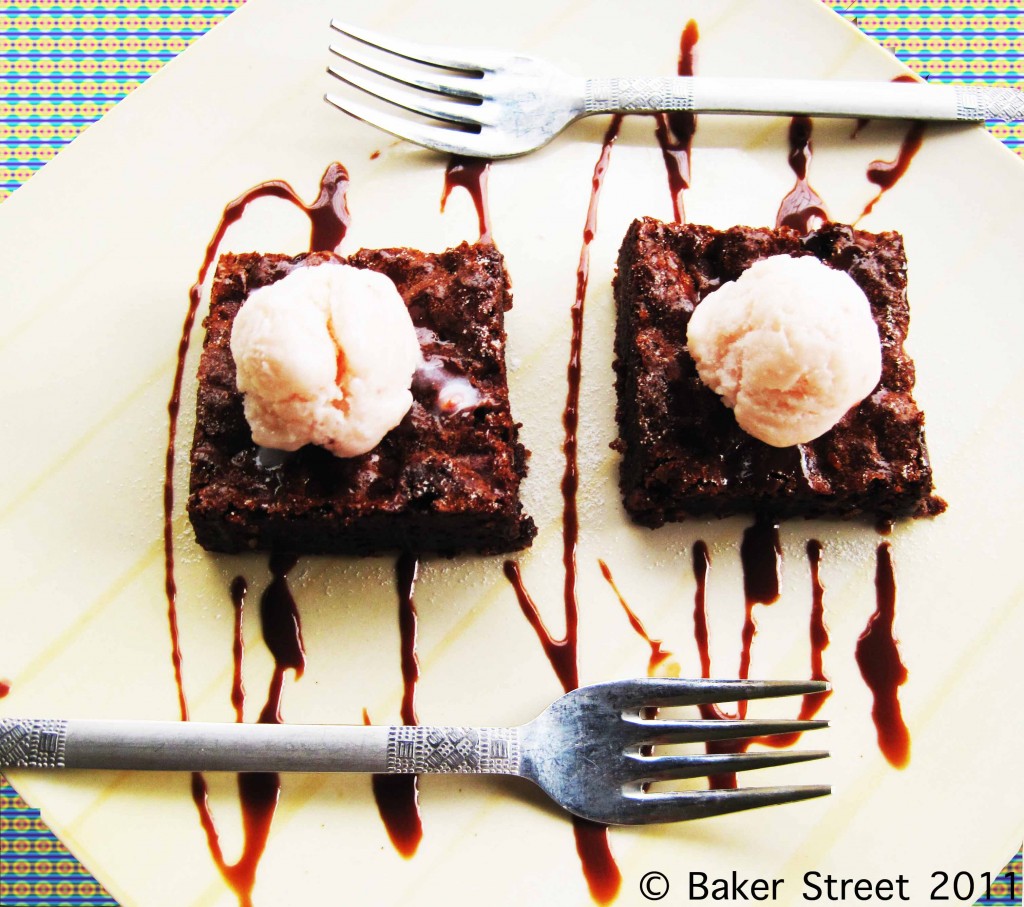 Author:
Adapted from Just A Pinch
Recipe type:
Dessert, Brownies, Nutella
Ingredients
1 cup butter at room temperature
1 cup sugar
1 cup brown sugar
2 tsp vanilla essence
4 eggs
⅛ tsp kosher salt
1 cup flour
¾ cup cocoa
½ tsp baking powder
1 cup Nutella
½ cup of semi?sweet chocolate chips
Instructions
Preheat the oven to 350°F and grease a 9×13″ pan.
In a medium bowl sift together the flour, cocoa powder, baking powder, and salt and set aside.
In a large bowl, cream the butter, both the sugars and vanilla essence
Add eggs one at a time.
Add to the egg mixture to the dry ingredients and mix gently.
Heat the Nutella jar in the micro for about 20-30 seconds, just till it has a runny consistinecy and you can pour it easily.
Stir in the Nutella and chocolate chips into the batter and bake for 25-30 minutes
Remove from oven and let cool for 10-15 minutes.
Happy Baking!
CLICK

HERE

FOR MORE BROWNIE RECIPES