"I never met a chocolate I didn't like." – Deanna Troi, Star Trek: TNG
I sure agree with the sultry psychologist Troi. Everybody loves chocolate. The perfect time of the day for a chocolate fix? Anytime. A mid morning snack, a naughty nibble in the middle of the night, or … Monday! A deep, satisfying chocolate experience is sure shot recipe to keep the blues away and kick start the week.
So here it is, the Toblerone Monday Muffin. Ready chocoholics?
These muffins have Toblerone chunks coated in layers of cocoa batter that hold unspeakable pleasure within. A burst of creamy Toblerone with nougat, these muffins will delight you.
Muffin Monday: Mini Toblerone Muffins
Author:
Adapted by Taste.com
Ingredients
1 cup plain flour
¼ cup cocoa powder
2 tsp baking powder
⅓ cup brown sugar
100g butter, melted and cooled
½ cup milk
1 egg, lightly whisked
100g Toblerone, roughly chopped
Instructions
Preheat the oven to 180C
In a large bowl sift the flour, cocoa, baking powder and sugar. Make a well in the center.
In a measuring jar, whisk together the butter, milk and egg.
Pour into the flour mixture and gently stir to combine.
Fold in the chopped Toblerone.
Fill ¾ of a mini muffin pan (or regular cases if you like) and bake for 10?12 minutes.
Let them cool in the pan for 5 minutes and serve straight away.
Notes
Toss the toblerone in 1 tsp flour before you add it into the mixture so that they don't sink to the bottom while baking and get burnt.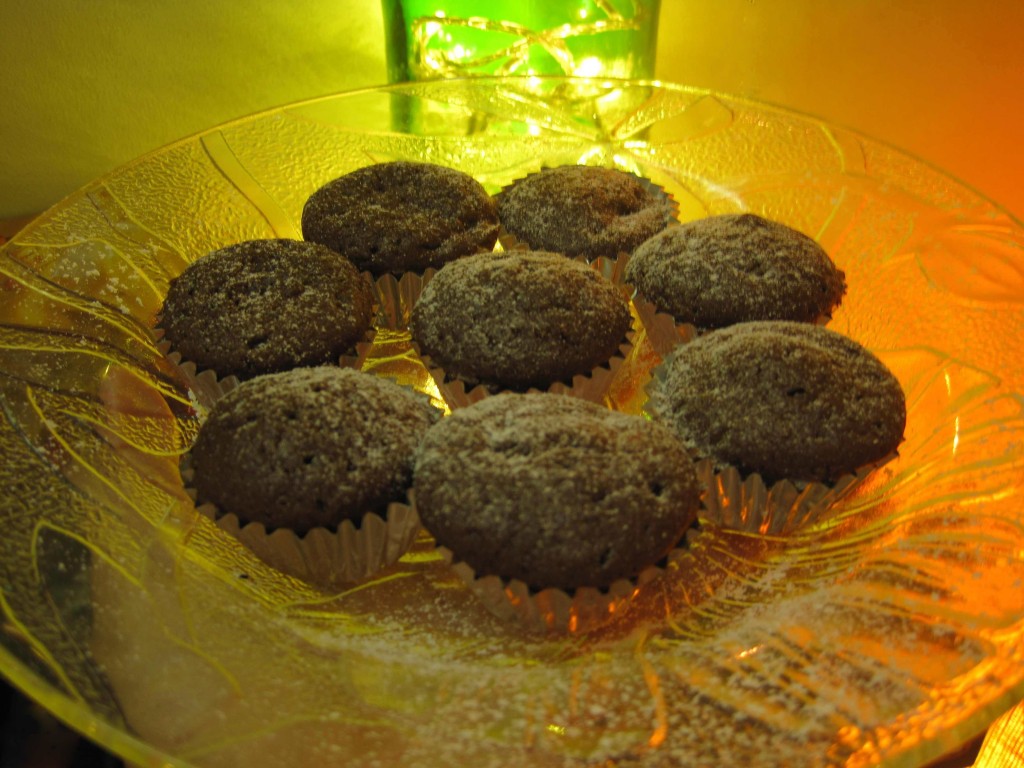 Muffin Monday: Round Up
And drum roll, please. We have with us two very special guests: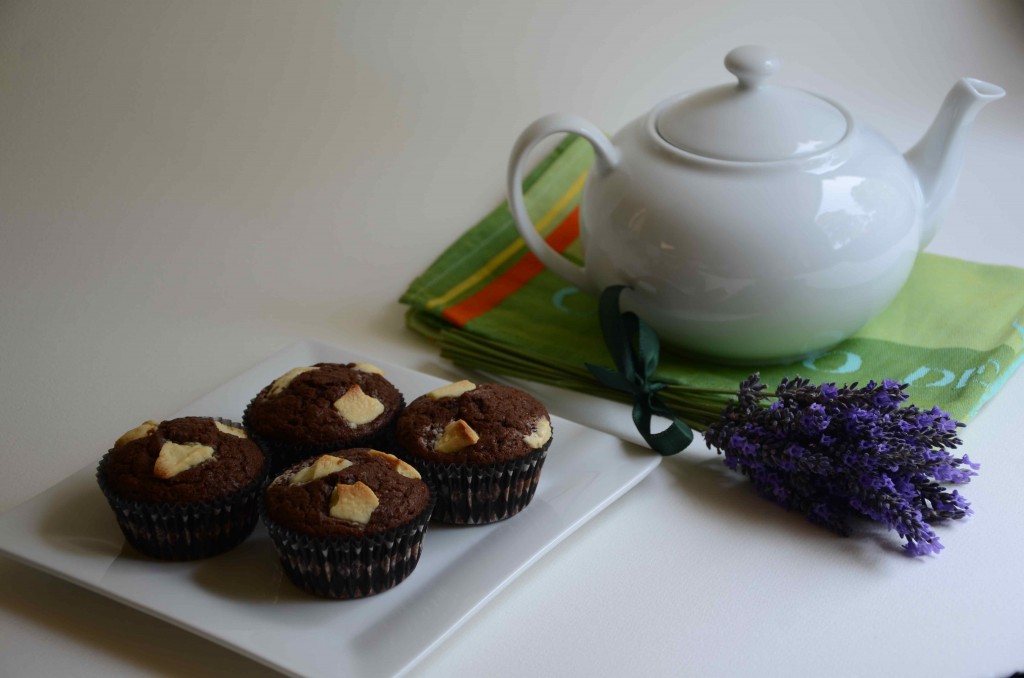 Annapet (aka thedailypalette), who is baking muffins for the very first time. The little girl who always wanted to be a mermaid is now a mother, a painter and a baker who makes the most magnificent macarons. She added chunks of white toblerone making her muffins a tiny bit sweeter for her little one. Click here to view her post.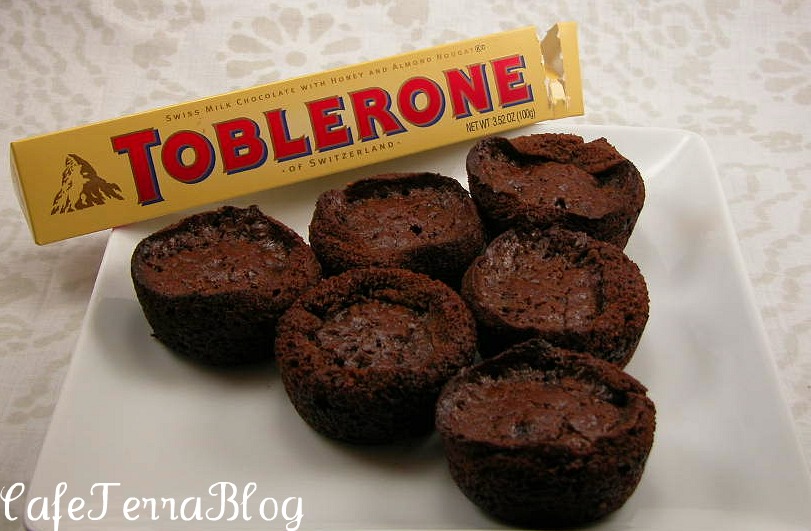 And we have Terra, author of Café Terra and a food safety specialist. She is a yoga loving, dessert baking,  recipe developer. Terra has wonderfully adapted the recipe and substituted the eggs with Black Cherry Chobani Greek Yogurt. Click here to view her post.
Happy Baking!