Winter's solstice was spent at a charming little cabin – stilted, wooden, dimly lit – in the jungle. With her glass of red, on a large terrace pulling her jacket closer, she sat on the cold garden furniture gazing at an inspiring panoramic view. The view of mountains from here – amongst tall mountain foliage – was breathtaking. A smidgen of chocolate cake would complete the perfect moment.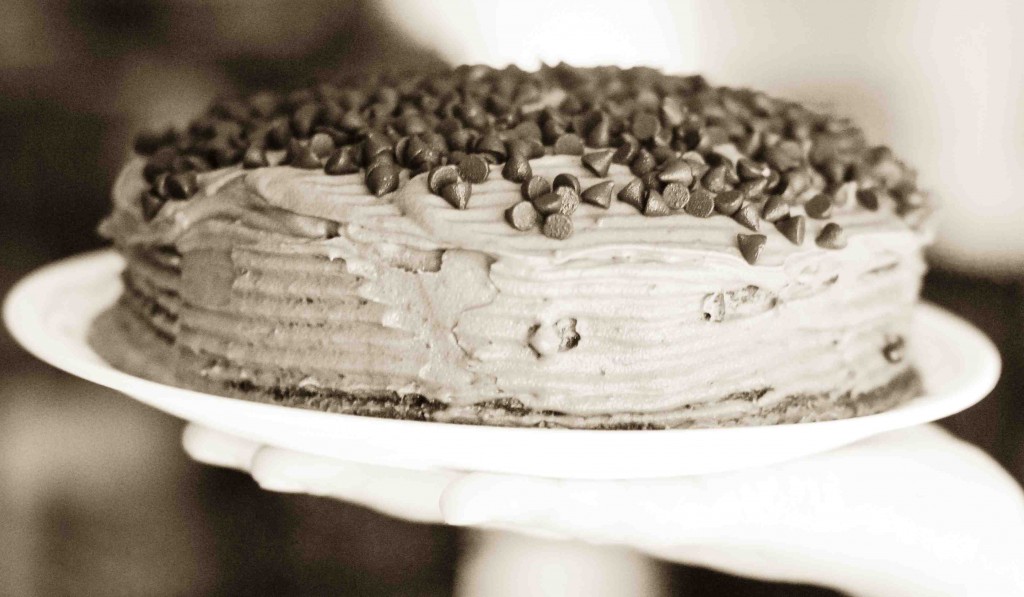 She entered the sparsely equipped kitchen. A single low wattage bulb that hung in the center, a humble stove, a small oven, single cold water faucet in a crude sink and a white porcelain topped kitchen table with crockery and cutlery for two. The lack of basic ingredients only strengthened her resolve. Coat and gloves off, she lit the fireplace and readied to embark on her baking escapade.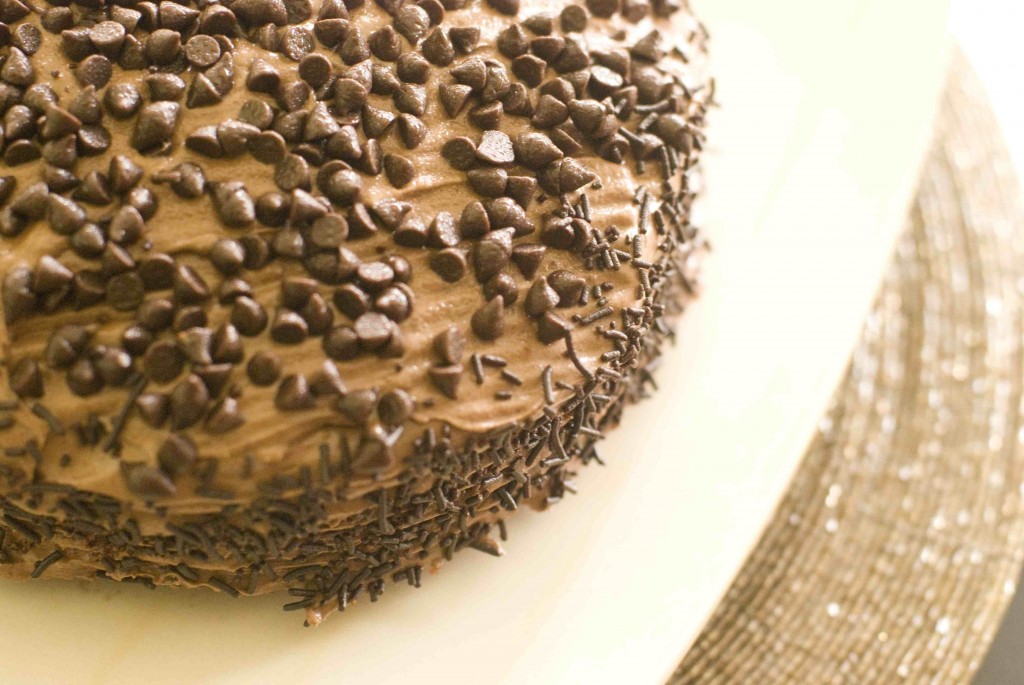 A moist, dark cocoa cake flirting with bittersweet chocolate and kahula buttercream frosting strewn with deep dark chocolate morsels and cocoa nibs. With a promise of the first bite making you fall in love all over again with chocolate.
Old Fashioned Chocolate Cake
Author:
Cake Recipe: Adapted from Plaxy Locatelli | Frosting: Baker Street
Recipe type:
Dessert, Cake
Ingredients
450 grams flour
35 grams cocoa powder
6 grams baking powder
6 grams bicarbonate of soda
300 grams caster sugar
125 ml sunflower oil, plus extra for greasing
300 ml water
75 grams dark chocolate chips
20 ml vinegar
150 ml heavy cream
200 grams dark chocolate; chopped roughly
2 tablespoons Kahlua or any other Coffee Flavored Liqueur
Instructions
Preheat the oven to 170C/gas 3. Grease a large cake tin, or 2 smaller tins, with a little sunflower oil.
Sieve the flour, cocoa, baking powder, bicarbonate of soda and caster sugar into a large bowl.
Mix the liquids together and add them to the solids, whisking very well.
Stir in the chocolate chips and fold gently
Pour the mixture into the prepared cake tin (or tins) and bake for 20 minutes, until springy to the touch.
Place the chocolate in a heat proof bowl over simmering water and gently stir till the chocolate melts.
Beat the heavy cream and kahula till soft peaks form.
Fold in the melted chocolate and frost the cake as desired.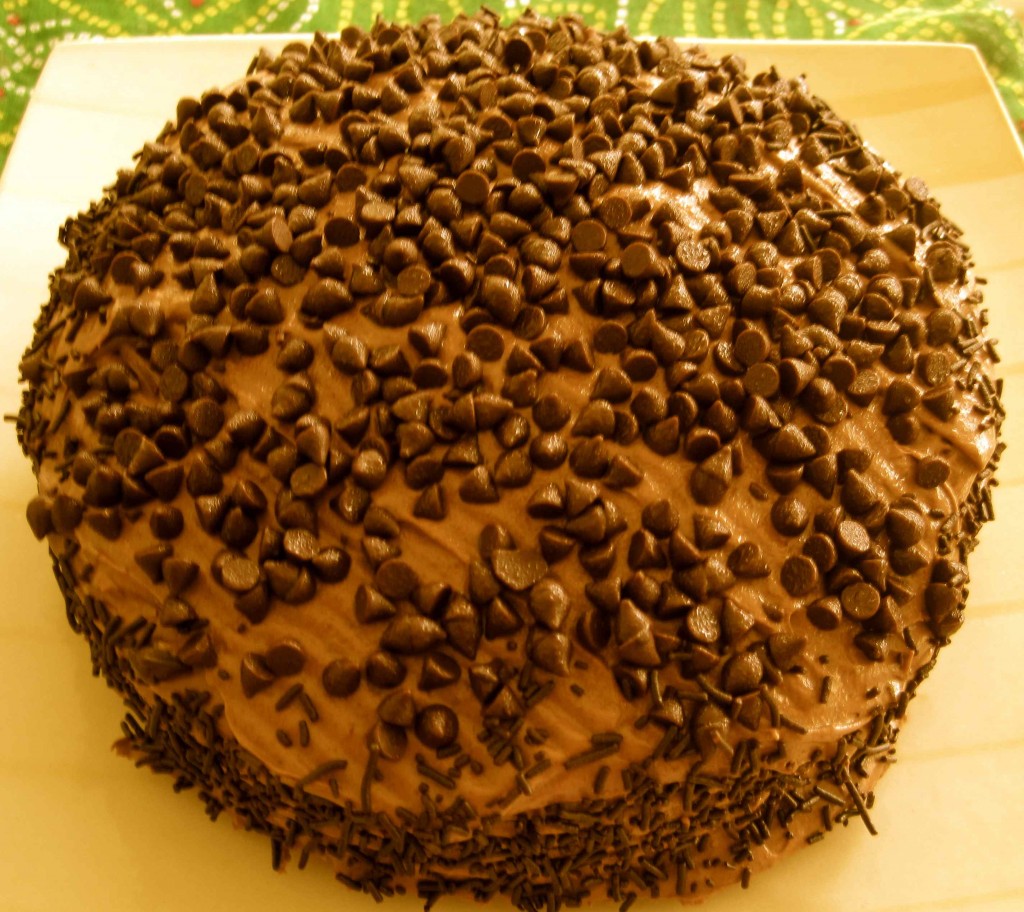 Happy Baking!