I'd like to take a moment here and think about (and thank) my family and friends who are my guinea pigs for my Muffin Monday experiments week after week. Some of them give me elaborate feedback, other times an expression on the their faces after the first bite is enough. If they can't get through one, my deadly non-ironic answer is always at hand, "Well, there's always next week!"
These muffins – like most others, I may modestly add – brought smiles to above-mentioned faces. They make for a great choice for breakfast, healthy and delicious. I chose to go with whole wheat flour instead of all purpose and decreasing the butter by half. You must not skip the orange zest because that really takes these up a notch.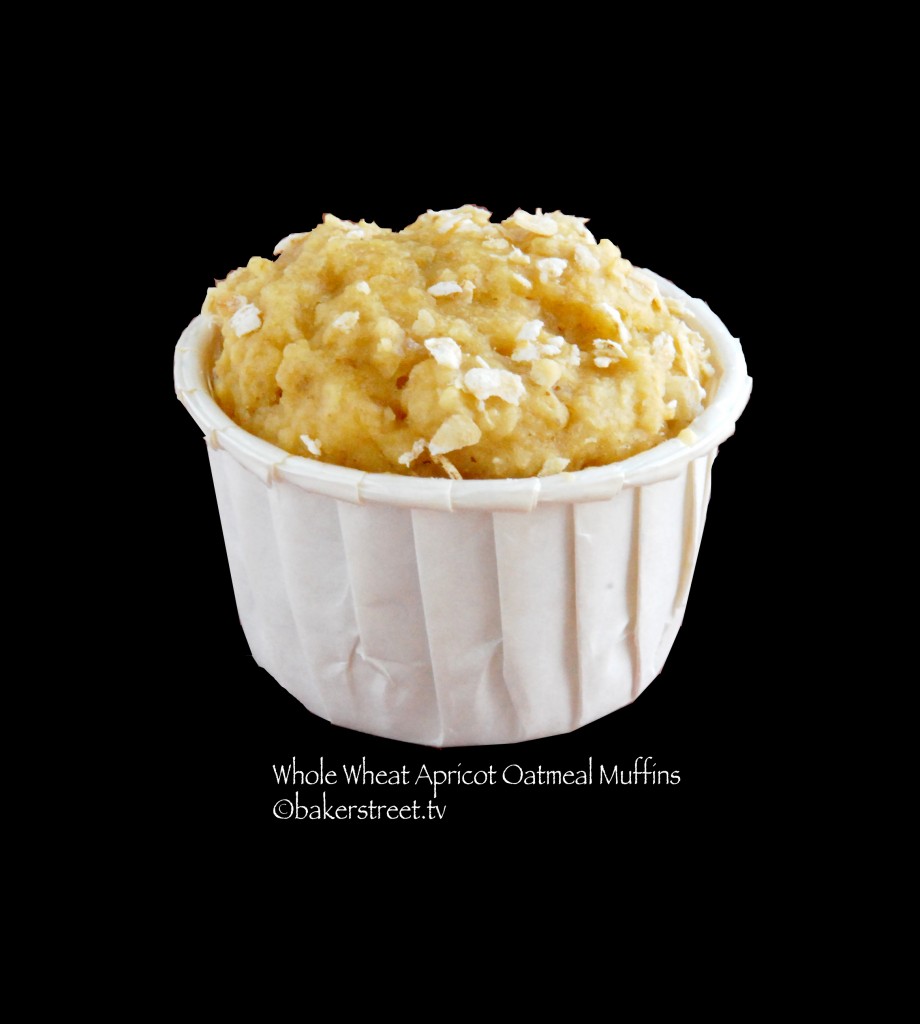 We also have six very talented bakers joining us this week and each of them have a unique variation to this delicious recipe:
First up is, Aimee from Je T'Aimee used dried cherries and used buttermilk to make these more tender
Natassia from Let Me Eat Cake added some fresh candied ginger to the mix
Lyn, joining us for the very first time, from Lovely Pantry, used almond milk and increased the sugar to pamper her sweet tooth
Chung-Ah from Damn Delicious baked delightful Peach Oatmeal Muffins
Carrie from Poet In The Pantry also used whole wheat flour, replaced the apricots for cherries and used lime zest in place of orange
And finally, we have super talented Kate from Food Babbles, chose to add in cherries to the mix.
Before you head over for the recipe:  we have a special post planned next week, so stay tuned and make sure you don't miss it for anything.
Muffin Monday: Apricot Oatmeal Muffins
Ingredients
2-1/2 cups whole wheat flour
½ cup packed brown sugar
3 teaspoons baking powder
½ teaspoon salt
1 cup quick-cooking oats
1 cup chopped dried apricots
⅓ cup butter
¾ cup boiling water
2 eggs, lightly beaten
1 cup milk
2 teaspoons grated orange peel, optional
Instructions
Preheat the oven to 400F
In a large bowl, combine the flour, sugar, baking powder and salt.
In anther bowl, combine the oats, apricots, butter and boiling water; stir until butter is melted.
Let it cool for 5 minutes. Stir in eggs, milk and orange peel if desired. Stir the oatmeal mixture into the flour mixture and gently combine until moistened.
Fill greased or paper-lined muffin cups two-thirds full. Bake for 20-22 minutes or until a toothpick comes out clean.
Cool for 5 minutes before removing to wire racks.
Happy Baking!