Onto day 2 of the sweet quick (sans yeast) bread series and am using this opportunity to once again use my homemade pumpkin puree.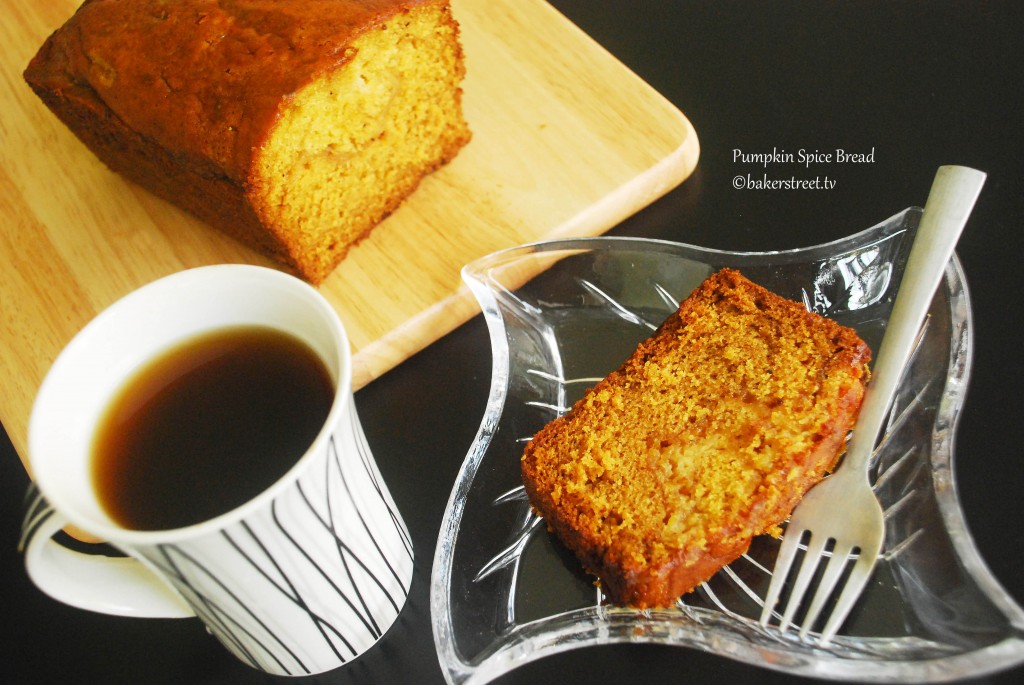 There are just so many recipes and variations of pumpkin bread that I want to share (and I will when time allows) and today I'm going with a Wholewheat Pumpkin Bread baked with warm fall spices. If you enjoy a slice or two of warm bread with your morning cuppa like me, then this is for you.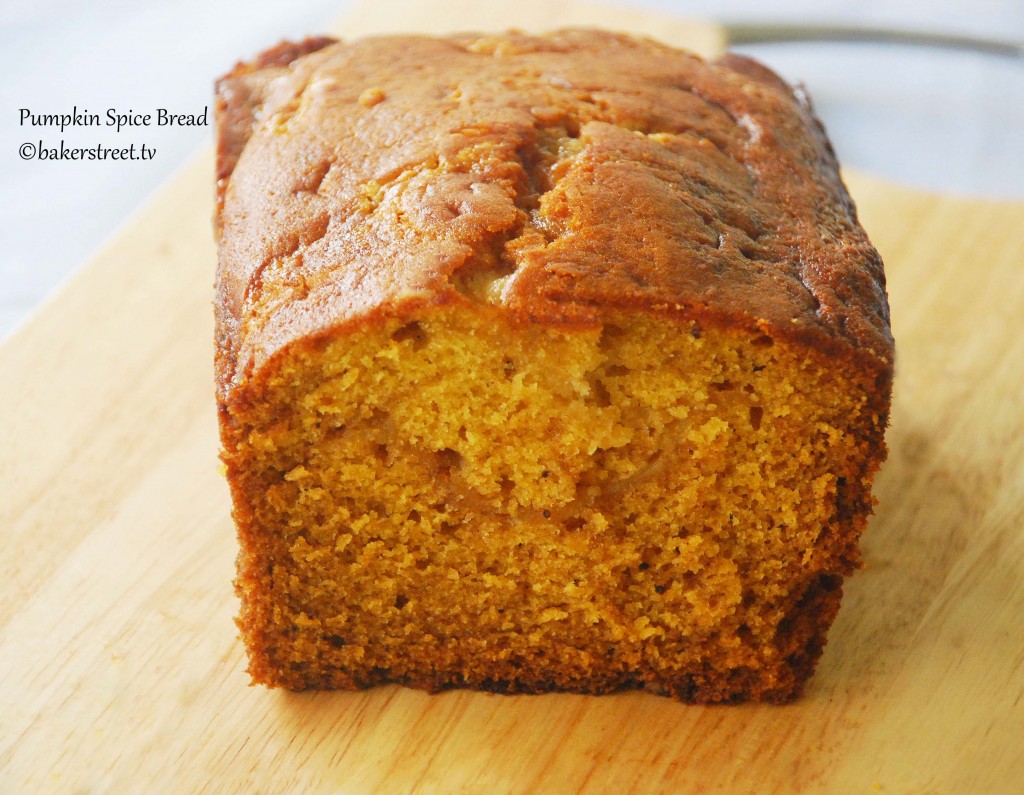 Spiced with cinnamon, ginger and nutmeg, this exquisitely moist loaf is tender, flavorful and pumpkin-licious. Easy to whip up, it also makes for an ideal present for the neighbors.
Author:
Culinary Concoctions by Peabody
Ingredients
2 cups all-purpose flour
1 tsp baking soda
½ teaspoon salt
½ teaspoon ground cinnamon
¼ teaspoon ground ginger
¼ teaspoon fresh ground nutmeg
1 cup plain pumpkin puree
½ cup canola oil
2 large eggs
1 ½ cups granulated sugar
1 cup chopped pecans (optional)
Instructions
Preheat oven to 325F. Lightly grease and flour 9 by 5″ loaf tin.
In a medium bowl, sift together flour, baking soda, salt, and spices; set aside.
In a large bowl, place pumpkin puree, vegetable oil, eggs and sugar beat for about 1 minute, until fully combined.
Add flour mixture into the pumpkin mixture and mix just until combined.
Fold in the pecans.(if you're using any)
Pour the pumpkin bread batter into prepared loaf pan.
Bake for 50 to 60 minutes, or until a wooden skewer inserted into center of the loaf comes out clean.
Cool bread in pans for 10 minutes.
Remove bread from pans and place on a wire rack to cool completely.
Serve at room temperature or cool.
Come back tomorrow for my take on another classic recipe. But in the meantime, come and hop along with us as this month Baker Street is co-hosting a Squash Blog Hop. You can enter in as many squash recipes, just as long as they have been posted this month, your  entry will be valid.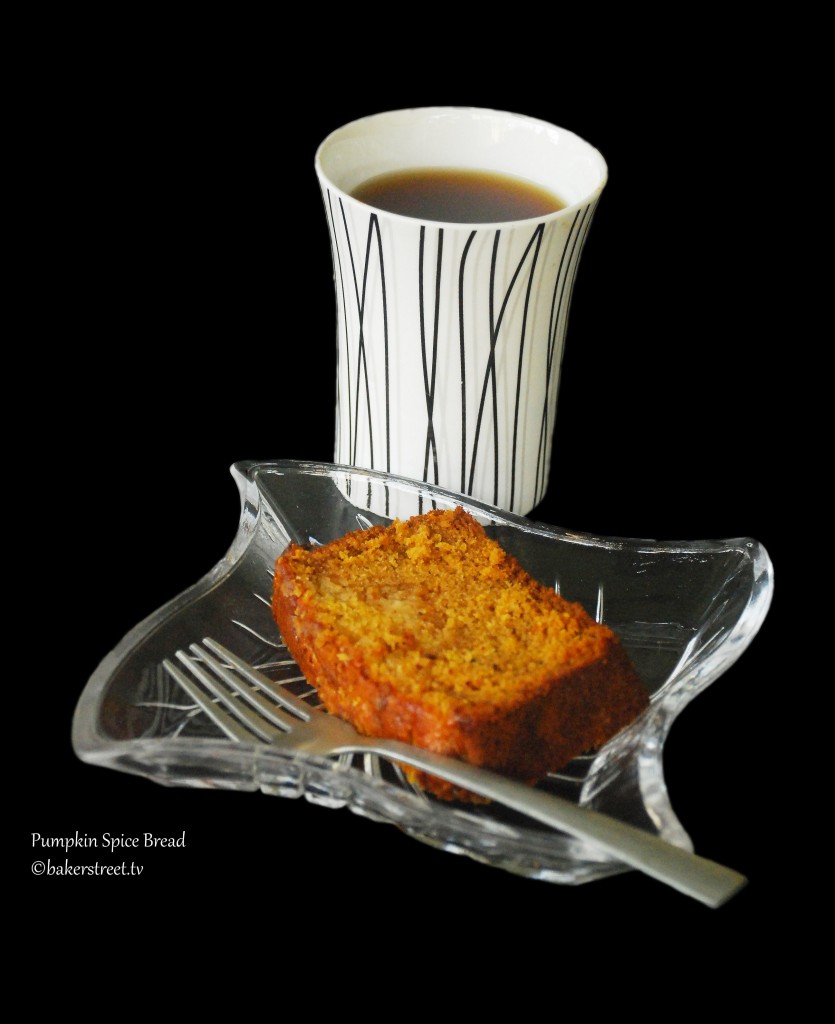 Happy Baking!