My cover's blown, yeast and I just don't get along. We have our differences and have agreed to disagree. Not that I don't meddle in its affairs. If only I had more time, I'd beat it into shape. With a demanding day job, I never have enough time see the process through. Knead, cover, let it rise, wait and repeat. I just don't have enough time. But I do love bread and in my head "real" bakers can claim the title only if they're proficient at making bread.
This small series is the result of my sparring with yeast and for people like me (and I know that yeast is no easy friend to win over). Over the next 5 days, I will be sharing 5 delicious quick bread recipes. Not that this is anywhere close to baking with yeast but there is some comfort in baking these flavorful delights.
While I'm going to put together a series of yeast breads too, you can kick back and enjoy the show.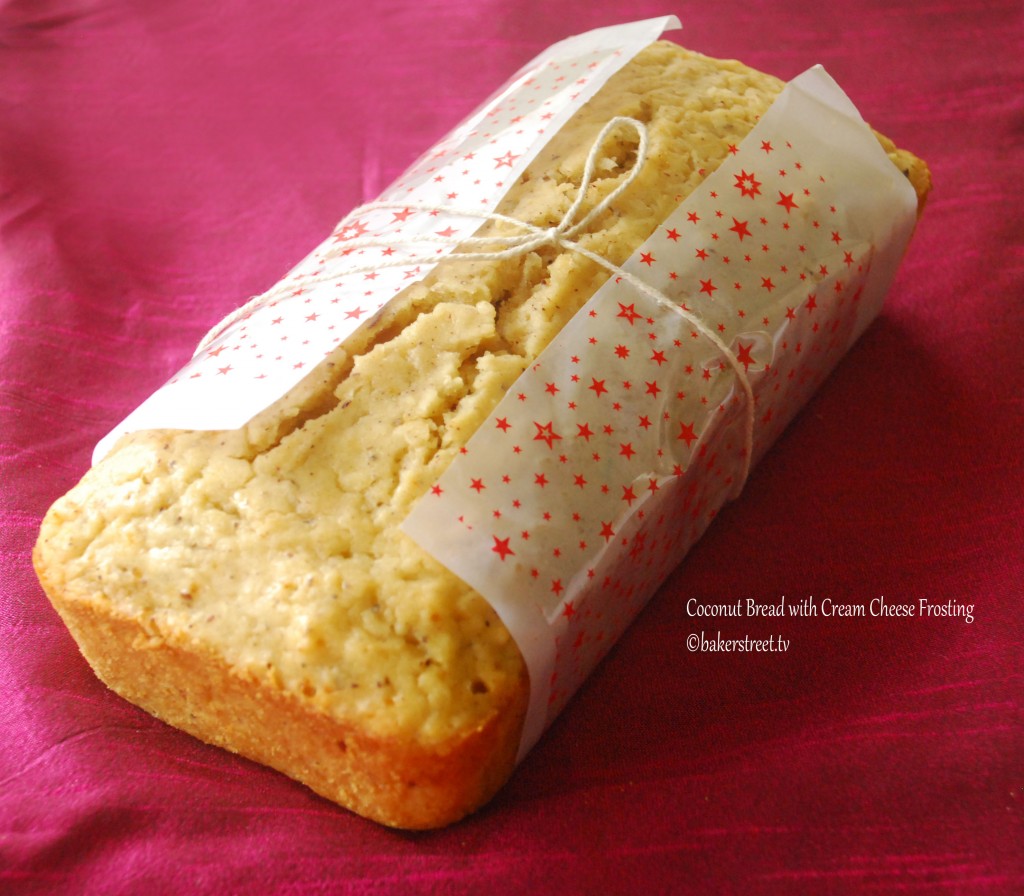 The first one I'm sharing today is a simple coconut bread. The recipe is from Bill's Food by Bill Granger. The simplicity of this unassuming bread is striking. The recipe can be counted upon to yield nice, firm slices with small but moist, buttery and coconuty centre. You could also give it a variation by accenting this with a citrus flavor. A little spin with a zest of your choosing.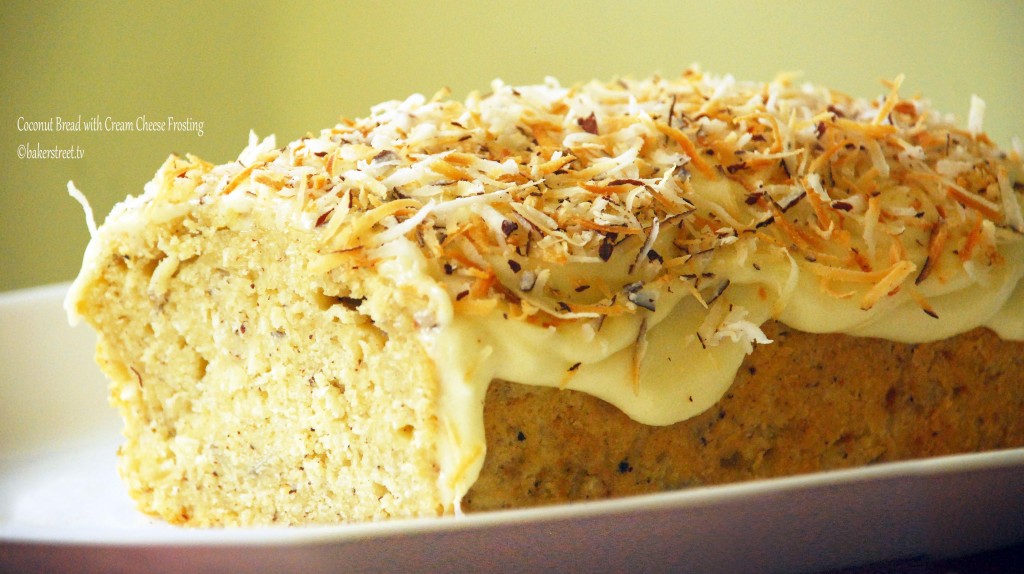 Most quick breads can be easily served with butter. And even though the bread is great as it is, I felt we could kick off the series with a little indulgence. The frosting I've chosen is a simple combination of cream cheese and sugar with toasted coconut to garnish it.
Coconut Bread
Author:
Bill's Food by Bill Granger
Ingredients
For The Bread:
2 eggs
300 ml of milk
1 teaspoon of vanilla essence
2½ cups of plain flour
2 teaspoons of baking powder
2 teaspoons of cinnamon
1 cup of caster sugar
11/2 cups of shredded coconut
75g of unsalted butter, melted
For The Frosting:
2 tablespoons butter
113 grams soft cream cheese
1 cup sugar
½ cup shredded coconut, toasted
Instructions
Preheat oven to 350F and lightly grease a loaf pan.
In a measuring jar, whisk the eggs, milk and vanilla together. Set aside.
In a large bowl, sift the flour, cinnamon and baking powder together. Add the sugar and coconut. Mix well until all ingredients are well combined. Make a well in the centre.
Pour the milk mixture into the flour mixture and gently mix until just combined. Add the melted butter. Gently mix until the mixture is smooth, making sure you don't overmix.
Pour into the prepared loaf pan and bake for 60 minutes or until a toothpick comes out clean.
Leave in the pan to cool for 5-10 minutes before removing and placing onto a wire rack to cool.
For the Frosting:
Beat all the ingredients together until its smooth and of spreadable consistency.
Spread the frosting on the bread and garnish with toasted coconut.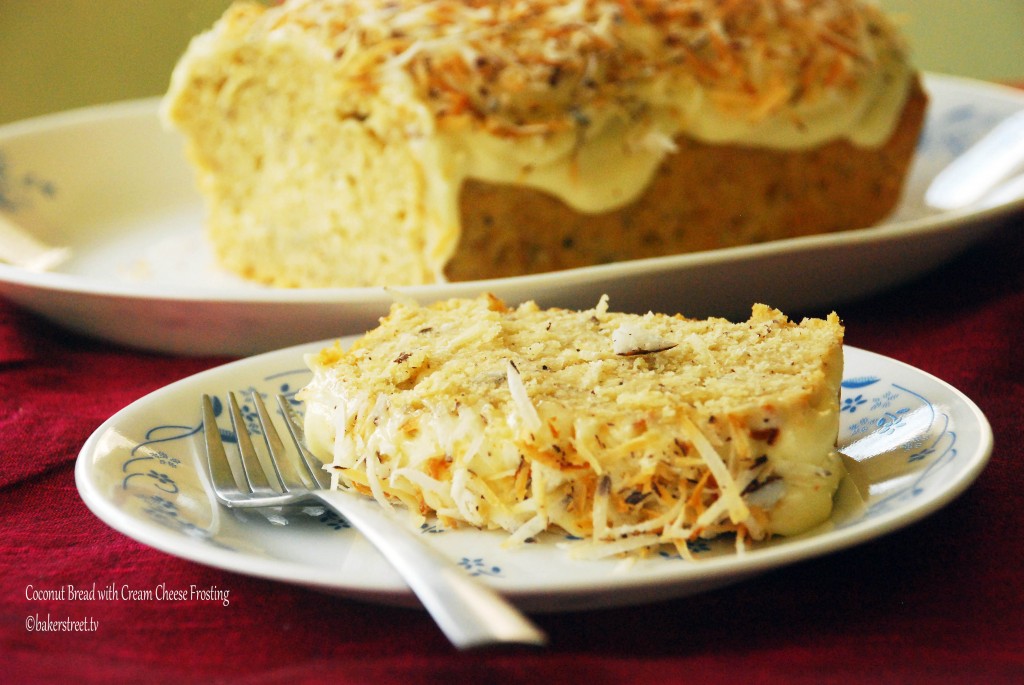 Come back tomorrow and you may be treated to another classic. Should you want me to feature a particular recipe you fancy, drop in a comment and I'll try and bake that too.
Happy Baking!